Top 10 Technology Tools You Need as a Real Estate Agent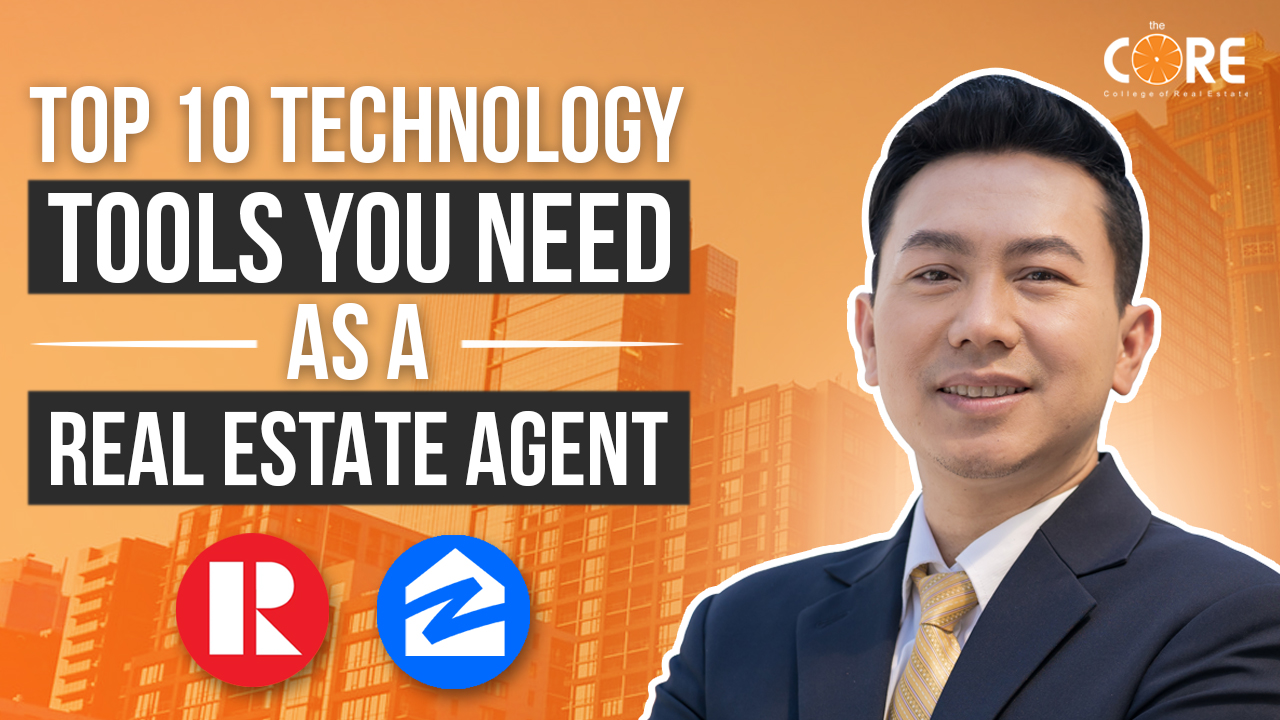 [mashshare]
The real estate market is constantly changing, and the best way to keep up is with technology. Even the most successful real estate agents know that to be competitive, they need to make use of new technologies because competition in the real estate industry often entails quick decisions and a willingness to reply quickly. But that's not a problem! There are a variety of tools to help real estate agents be more productive on the go, not only at the office. These include apps and other technology for staying connected at all times. With the latest technology, agents can gain an edge by helping them minimize turnaround time when supplying information or sharing documents with potential buyers. So, if you're curious about what tools I am talking about then this blog is just for you. 
A real estate agent takes a lot of work, like assisting sellers and buyers, determining clients' needs and requirements, and performing comparative market analysis. That's why we've compiled a comprehensive list of incredibly useful tools for real estate agents. For today's blog, exclusive for our CORE members, we will be talking about the top 10 technology tools that a real estate agent needs.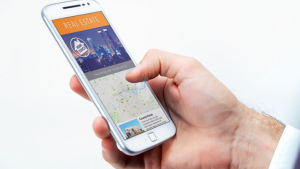 Coming first on our list is Matterport. Matterport has the coolest 3D tours for homes. The Matterport 3D media company creates immersive experiences for viewing homes online. The videos offer a unique opportunity for potential tenants to explore the home without having to go check it out in person. This is especially useful for those living in New York and New Jersey because they don't have to come to visit, but can just watch from their own homes. Simply, the tour feels like you are walking through a home in the same way that Google Street View works.
Since Matterport has been around since 2011, they've continually updated their platform to create the best 3D space experience available. Their services are used by individuals and Fortune 500 companies alike, in over 150 countries across the world. And there are no limitations to the tasks it can handle, as it is created to work for anyone. The platform has been a helpful tool to designers, but they also assist individuals in completing projects. The first step to using this tool is downloading Matterport Capture and creating an account on the platform. There's a free subscription, which allows you to test out this tool before investing in it.
What are you waiting for? Millions and billions of images have already been processed through Matterport, resulting in the creation of 3D models. And that is due to their powerful features suite and affordable pricing, they are really adapting well to the needs of customers.
Next, is a tool called DocuSign. DocuSign saves you time when working with your clients. You can capture their signatures electronically, saving you time as well as less paper and no lost paperwork. Documents are securely saved in the cloud and signed. So when you are using DocuSign for electronic signatures, your clients can just easily sign an offer with a smartphone or tablet from anywhere. Then, you can also upload the documents directly to Google Drive or Dropbox to make sure that all of the electronic signatures are valid and legally binding. Now you might think that signing documents online is illegal and unsafe. No need to worry because electronic signatures are legally binding and accepted in many parts of the world, and DocuSign uses rigorous security standards when protecting your data.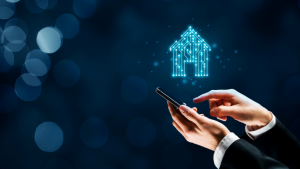 These standards make sure your transactions are confidential, have integrity, are available, and are authentic. With DocuSign, you can sign contracts for free. Fees are charged for premium features like requesting signatures from others (there are 3 signature requests included with your free account) as well as giving access to custom branding and verifying a signature. They offer a number of different account levels depending on your needs. A free account allows you to electronically sign documents almost anywhere, on practically any device, free of charge. This also includes the ability to send up to three documents out for others to sign, as mentioned before. So if you wish to send more than three documents out for signature or are interested in availing their premium features, DocuSign offers a range of plans to meet every business need. You can also get a free 30 day trial of the full product.
We also have an app called CamScanner. With CamScanner, there is no need to rush back to your office just to scan a document because you can now turn your mobile phone into a scanner. So when you are done scanning your real estate documents with this app, you can, then, save them in the cloud. Aside from this, CamScanner allows you to share these scanned documents with your team, print them wirelessly, or fax them to the appropriate destination. CamScanner also auto enhances the image quality of the scans for a high resolution, professional look.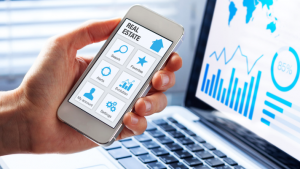 The free version of CamScanner converts photos of documents to PDFs on your smartphone and with the paid versions, you can set expiration dates for document links. Of course, the paid version of $4.99 a month comes with more features like creating docs with password protection, auto uploading straight to services like Dropbox and setting expiration dates for your doc links. Another great feature with CamScanner is that you can immediately digitize your physical text documents and file them away. You won't need a typewriter or scanner. Just load the document and tap to scan it in. The text appears as searchable keywords! How cool is that?
Now, this platform is probably familiar to you. It is called Canva. Since a big part of your job is marketing, you'll spend a lot of your time creating postcards, flyers, brochures, and more. But you're not a graphic designer, you're a real estate agent. Now, this may seem like a difficult and time consuming task, but Canva is an easy-to-use graphic design tool that allows you to create high-quality designs without the worry of being expert designers ourselves. So if you are looking to create content, such as an infographic, Canva can make this process simple by providing extensive features and options. These include a speech bubble maker, photo enhancer, delicate fading, and a design grid that is easy to use with a drag and drop interface. And there are many templates that you can use in the Real Estate Executive flyer, 84 to be exact. All of these will fit your business profile. Not just that, it also has many options for real estate agents such as various photographs, fonts, graphics, real estate flyer templates, postcard templates, and brochure templates to choose from.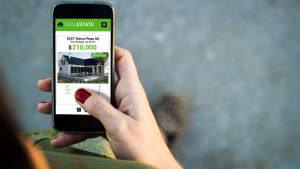 The fifth tool on our list is Google Suite or commonly known as G Suite. As real estate agents, you aren't always in the office. However, Google Suite is a service that can work as your "portable office". It provides you with tools to organize tasks and features like messaging, group meetings, and calendar events so you never miss out on anything again.  It incorporates different tools, such as Gmail (email), Google Drive (online storage), Google Calendar, Google Docs (spreadsheets), and Hangouts (video conferences) to make many of your company's business processes simpler.
With these tools and applications, business processes are more manageable. You can quickly check your email, save relevant documents, work on business presentations, and communicate with clients and other people. Pretty convenient, isn't it? So if you're still not already using a cloud solution like Google Suite, we strongly urge you to do so. There are a variety of benefits associated with cloud software including greater collaboration and flexibility, easier access from anywhere anytime, enhanced security due to constant updates, and better data backup and recovery options.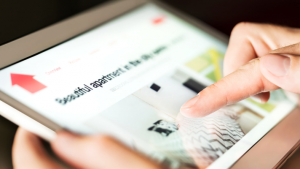 Now, if you are looking for a go to app for task management, then Trello is the answer. When you're working on a project and don't know where to begin, use Trello and organize your work into boards. Trello organizes collaborative tasks, so you can see what others are working on and collaborate from the one platform. Simply put, it is a tool used to create lists and visualize your task. You can use these lists to manage your tasks. For example, create a checklist for your virtual assistant as you complete tasks. Once you've completed the list, Trello will automatically move it on to another list (for example, from an offer made to sold). And, there are a number of lists that can be created for managing projects in Trello. Items can be dragged and dropped between them as needed. This will update automatically in the app. Aside from these, in each card, you can add comments, create checklists, add labels and due dates, upload attachments, and start discussions. Additionally, you can invite as many people as you want and view any member activity on the right-hand side so everyone is kept accountable for their actions with tasks.
When it comes to real estate tools, the list will not be complete without social media management tools. You need a tool that makes it easy to engage with your audience. So, how are we going to do that? Hootsuite is the answer. Hootsuite is an all-encompassing social media management tool that allows you to see what's going on across all of the major social networking sites and manage your content on those networks conveniently. With Hootsuite, you can create content, set a schedule, and engage with your audience– may it be on Facebook, Twitter, Instagram, or LinkedIn. So if you want to grow your social media presence, having a good content strategy is important. A key to maximizing Hootsuite's use is creating content that will be interesting to those in the industry. Also, you can post to multiple social media platforms through the use of Hootsuite, and it simplifies social media management. Hootsuite even lets us track follower growth, identify analytics, and monitor engagement reports. The best part of Hootsuite is that it's free! With the free plan, you can manage up to three social media profiles and schedule up to 30 social media posts each month.
As we know, there are some real estate agents who use the chat box to communicate with one another, but in order to do this successfully, there is a need for a new way to keep everyone up on what's happening with their work. Thankfully, Slack has been introduced as a means of doing this. You can use Slack as a virtual office. Here, you can share important files and documents, communicate with colleagues, and easily search through the archives for necessary information. So if you are in your office and an urgent message comes up, you can always connect to your team. And, Slack has been a popular chat room for many years and has improved since then.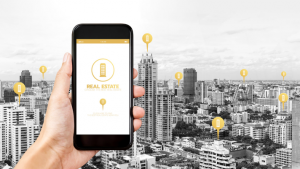 It can now integrate applications that help your organization, such as using Google Drive documents and Trello cards to better use Slack as a management tool. Thus, you can easily organize your team through Slack. You can even create private and group messages that are relevant to your conversations. And if you mention a particular member of the group by name, they get notified when you have a message that is addressed specifically to them. Real estate agents use the power of knowledge sharing on Slack. You can easily exchange knowledge and information with your colleagues to create a successful business while solving any issues that may arise. This can help you resolve issues quickly and keep everyone in the loop in real-time.
With the help of social media, you will build your online presence, and receive new leads. The question is how to manage this task with your hectic schedule? Streak for Gmail might be the answer that you are looking for. This Google Chrome Extension will allow agents to manage their leads and transactions through their Gmail. It takes a lot of time and effort to constantly switch between services and programs, but with Streak for Gmail, this hassle can easily be eliminated. Streak for Gmail makes it easy to manage leads and transactions without being disruptive. It seamlessly connects your Gmail account to your customer relationship management or CRM, allowing you time to complete other tasks.
When Streak provides an overview of your digital marketing, you can track the progress of your site with a click. Streak tells you how well you've done in previous interactions and shows their lead score. In this way, you can evaluate your efforts for an informed decision. Along with storing emails and creating a backup, you can use Streak for Gmail to merge emails, send notifications when recipients open your emails, create filters, set reminders, and more. In addition, Streak is highly customizable to your needs. You can create different message templates for the segmented emails. With this, you'll be able to create and send personalized messages to your users.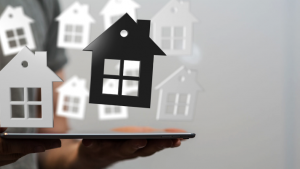 The last tech tool that every real estate agent needs is Mailchimp. This software allows for easy and effective email marketing without the need for designers or developers experienced in email design. All you have to do is get your email template, choose an email recipient and type your message. Whether you customize the message or not, you can still preview what the email would look like before sending it off. And if you want to communicate with your prospective clients, you should send them emails on a monthly basis. However, make sure that you are only sending those emails to people who are interested in the things you are producing for them.
Engaging people on an ongoing basis is a great way to show your clients that they are valued and important. The newsletters you send out should always be segmented, so the content is relevant to each group of recipients. Additionally, Mailchimp is a marketing automation platform that allows you to retarget your website visitors with ad campaigns, send automated email campaigns to leads and customers, and much more. Once set up, these marketing automation campaigns can help you nurture leads and win more clients in the long run. Keep in mind that sometimes Mailchimp can be a little complicated to set up. They require more work to set up than most other email marketing platforms. However, once you've succeeded in obtaining new leads and invested some time, your company will get more clients by the end.
That's it for this blog CORE Member. What do you think of the tools that we've shared? Which one are you going to try first? Let us know in the comments below. And don't forget to subscribe to our channel, click the notification bell, and like this blog. If you think that we have delivered value please share this blog with one person. Just one share is enough for us, for you to show your appreciation for the commitment and hard work we all put together in creating this blog that teaches and helps you on your mission of building your own fortune. And you don't know that one share could go a long way. And keep in mind that no matter how many times you're going to watch this blog, you won't see any results unless you take action. Goodbye and see you at the next one!
[mashshare]
---