The Top 10 Tips for Real Estate Customer Service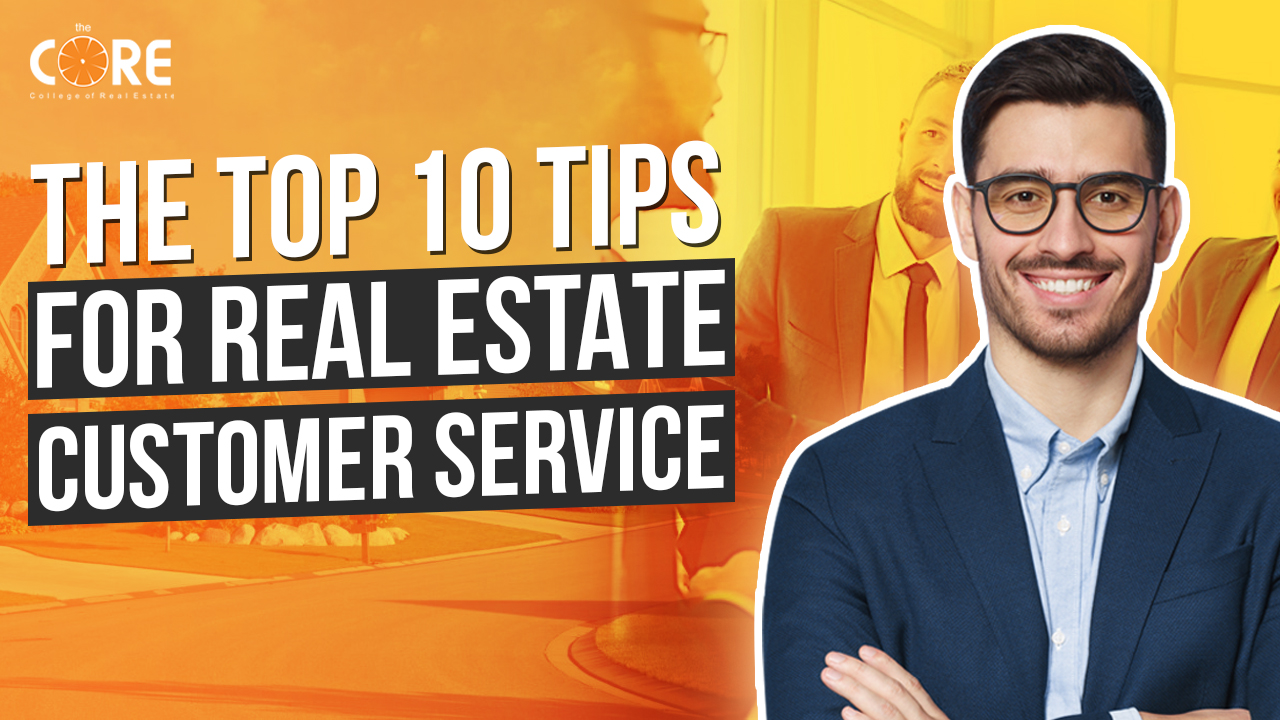 [mashshare]
Hello, people. Welcome to the CORE College of Real Estate Youtube channel. One lesson we have learned from HGTV is that real estate is complicated. Every time you need to buy, sell, or renovate a property, there are different challenges.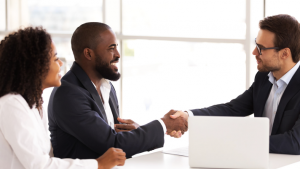 For those working directly with clients and providing services, it can be an especially tough landscape to traverse. They have to manage expectations and be trusted advisors. They have to help clients see what could be possible and reign them in if their sights are set too high. Luckily for you, CORE Member, we got you covered. If you want more of this content, subscribe to the CORE College of Real Estate Youtube channel and hit the notification bell.
For everyone working in real estate, there are different pain points that can arise. In this article, we talk about those pain points and offer steps for twenty-thirteen customer service tools for you to give some great support to your clients.
Real estate is extremely important for many people, whether they are purchasing a home, renting one, or renovating. For those who have housing stability, it serves as both safety and familiarity, an opportunity to create memories and the shelter that gives them security against the storm.
Establishing good customer service is important in almost every field, but when talking about real estate, the significant increases. Real estate offers its clients to buy and sell properties and generate profit through the processes involved. Agents and brokers gain their share of profit by providing services in real estate transactions.
Businesses need to provide good customer services as this will produce financial results. With the permission of clients, real estate agents must have a compassionate and efficient service in order to build trust and retain quality customers.
Quick Response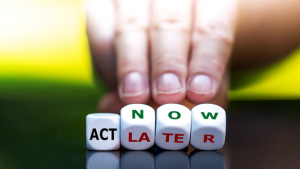 Immediate response creates a sense of accountability on your end. If you would like to help with overseeing customer relationships, then investing in an effective CRM (Customer Relationship Management) will be necessitated in order to answer them in a timely manner. Quick response makes aspirants feel comfortable in communicating their needs with their clients. Customers feel safe and secure when their client is present in their time of need. They think they could return to their service provider if there is a problem. Thus, a connection is created that may transform into loyalty in the future.
Communicate Proactively
When buying or selling a house, there are several moving parts to ensure everything is done correctly. For example, if information about the sale needed to be sent out to marketing purposes and isn't communicated in a timely manner, it could lead a client to feeling distrustful.
When dealing with professional clients, ensure you communicate proactively with them in all cases. When getting any significant updates, send the news to your clients quickly.
A way to schedule weekly check-ins with your clients when you're actively working on a project is to communicate proactively. That way, they will know most details and have a regular opportunity to ask any question they may have.
By staying available, by offering follow-up assistance, and by responding to concerns quickly and honestly, you can help them cope during a stressful time. Direct communication with your clients makes for a more enjoyable experience for both parties.
Be Compassionate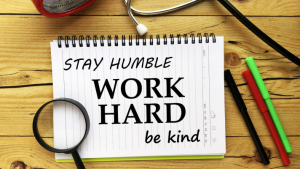 For almost anyone that is going to work in support, empathy drives success. It helps you see what others are thinking and motivates you to continue your work. With time, certain aspects of the work become normalized without anyone aware.
The idea of buying and selling a home, among other types of properties, can become routine as it happens on an everyday basis. With that being said, the gravity buyers or sellers may feel may fade slightly into the background.
To counter the lack of empathy that designers are experiencing, make sure to proactively engage with your client's emotions. Ask them how they're feeling and listen out for their perspective on things when they answer. Proactively seeking out feedback will give your client the chance to express themselves and will inform you with a window into someone else's thoughts or perspectives.
Asking your customers questions or addressing their concerns in a relevant manner strengthens the foundation of trust necessary to build a long-term relationship. What's more, showing you know what they're going through when it comes to shopping helps to earn greater loyalty.
It's difficult to provide a great customer experience, but you need to invest time and energy into it if you want your service to be best. Understanding your client is contingent on understanding their needs, so there is no way around investing in that.
At its core, real estate is a commodity. People develop emotional attachments to their house when they buy and sell it, which can lead them to be hesitant to give other people the "whole story" in order to keep leverage on that property.
Although some might see it as a benefit to not having to generate content, there are several challenges that rise in making service delivery easier. In fact, how would you be able to fulfill a need you don't know about?
One way to overcome roadblocks with clients is by being transparent. When they are open and they understand what you want and expect of them, they may be more inclined to help meet and exceed your expectations.
Research has shown the relations with others can be improved if honesty is practiced. This study showed that being honest resulted in stronger relationships that could last for a long time.
Providing transparency by making knowledge accessible to potential clients is a powerful tool. Therefore, creating a blog or knowledge base with information breaking down those costs or looking at the possibilities for financing could be an effective way to foster transparency.
Educating your customers means you're not trying to hide anything and want appear trustworthy.
Interview Clients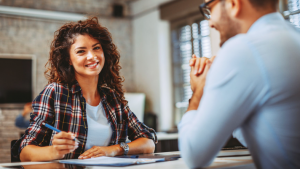 The best way to get what someone wants is to ask them. Ask your client questions, listen carefully, and build off of previous information shared by the client in order to serve their needs.
You can start by asking whether they are first-time buyers or on their third or fourth home. Getting a general idea of what kind of buyer they typically are can help direct your next few questions.
Using a buyer's target audience in mind and the type of content they are looking for, you can use this information to develop a product that appeals to a broader range of people.
Rather than having to store all data in your head, it's a good idea to have a database of past conversations and customer information. With Help Scout, you can create these profiles and pull up previous conversations.
Do your best to create different sets of questions for different types of buyers, with a mix of open- and close-ended questions. Open-ended questions can be good for getting more information, and closed-ended questions can help get more clarity on certain subjects.
Recording conversations with a client can be more beneficial than notes alone. At your disposal, you'll always be able to stay present and engaged with the customer.
Anticipate Client Need
For a worthy real estate agent, it is important to precisely understand client needs. Being in tune with clients' needs allows for building better relationships and acquiring more trust from buyers. Every customer is different, and understanding their service requirements throughout the process helps in providing exactly what customers need. A timely grasp of what will make a buyer happy can lead to success.
Aside from being able to anticipate what their potential customer needs, professional real estate agents don't wait or expect customers to provide them information—they already have everything prepared.
Provide Information to Clients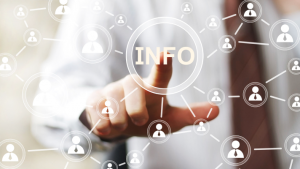 With transparency, clients feel more empowered and leave the process feeling less confused. Understanding the realities of their future agreements and transactions helps a client to have better insight in what can happen with deals.
Giving your customers the opportunity to learn how they can benefit from the technical aspects of your company that they are not aware of before will help keep them loyal. General knowledge is beneficial in retaining your customers with a public website, social media, even email newsletters.
Customers are constantly on the lookout for innovative ways to expedite their buying and selling process, so now it is time to be a step ahead. You will see a noticeable rise in customer loyalty and retention by keeping them close and easy to reach with automated reminders, automatic payment software, user-friendly platforms.
Build a Strong Connection With Your Followers
However, personalizing your customer base is not recommended at all. Perhaps sending them a birthday card or wishing them on occasions can help to show your customers that you care. Customers are the ones who turn into loyal clients once they feel like their thoughts, personal needs, and concerns are given preferential treatment when compared to the other advertisers.
Patience is the Key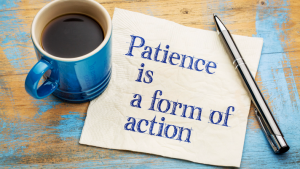 So, in order to establish good customer service as a real estate agent, always be patient with your clients. A little showdown with patience can have an effect on customer satisfaction and loyalty extensively. As a real estate company, when providing this service you need to take care of recruitment, selection, training, evaluation and consolidation of personnel. You'll get better results once you become an expert at recruiting, selecting, and training your staff.
Real estate agents take cues from their customers to build relationships by recognizing their needs and providing the same outcome with a tailored service. They view each customer's unique needs, with an understanding of which services are required, and which are not, in order to provide a high level of satisfaction that cements the customer relationship.
A good real estate agent uses cognitive skills and emotions to respond with solutions to their customer's needs before they even ask. A professional real estate agent evaluates their customers and offers them solutions, rather than waiting for a response.
Customers need to know the details of their agreements and transactions. Knowing how the process works or what can be possibilities, alternatives, or choices they might spend through deals make customers feel more empowered and less confused.
Retaining your customers by taking advantage of the technicalities that are not commonly known, provides them with a reason to stay with you.
Make Business Easy With Your Clients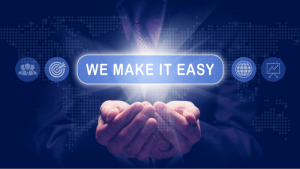 By offering online payments and other mechanisms such as automatic reminders to ensure on-time payments, you can create a more user-friendly experience for your customers that will significantly improve customer loyalty. If you can provide convenience and visibility for them, you'll see increases in customer retention.
It is not recommended to get personal with your customers, but sending them birthday cards or wishing them on special occasions can help in building a stronger bond. These small gestures of attention can turn the customers that you would have called potential into loyal clients.
To establish good customer service as a real estate agent, always be patient with your clients. A little showdown with patience can affect customer satisfaction and loyalty extensively. As a real estate company, when providing them with service agents, try to fill their form patiently. It's better to leave a position unfilled rather than scooting to hire someone incompatible. Normally speaking, client excellence is most fully attained once you become an expert at recruiting, selecting, training, evaluating and consolidating the measures of service personnel.
Follow Up Leads Fast
You have the opportunity to set yourself apart from the competition in this highly competitive real estate industry. With timely CRM and lead management, you can provide exceptional customer care from the outset.
With a CRM, your agents will be able to provide clients what they need with the same quality and efficiency. Adopting a CRM not only saves you time but also ensures your agency remains relevant and viable.
Make It Easier to Access Client and Prospect Information
Enable your team to respond quickly to inquiries without searching through old emails or outdated spreadsheets. Use automation tools to streamline your processes.
Identify those customers who have clicked "on your emails" so you can concentrate on the warm leads.
Make a Client-Centric Approach
Successful real estate professionals are proactive and anticipate their client's needs. Traditionally, buying a home is an enormous financial investment, so it's an uncertain time. It's important to get to know your client on a personal level so that you can understand what they need and be in the position to deliver favorable results. By going above and beyond, clients will see your worth as an agent that they want to reciprocate loyalty with referrals, or become lifelong friends with them based on how well you interact on a day-to-day basis.
Honesty is the Best Policy
Clients appreciate honest real estate agents. If there are going to be delays in closing, such as COVID-19, make sure clients know so they can prepare for that. If the home needs attention to get the best possible selling price, be honest with clients about what improvements would help.
Learn about current COVID changes, so you can be prepared for what's coming. Have your team knowledgeable about government regulations and best practices in COVID.
Focus on the Customer Journey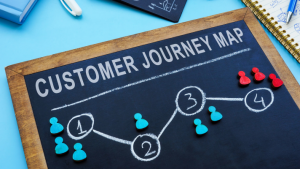 A person in the US will move approximately 11 times in his or her lifetime, according to the United States Census Bureau. Buying and selling a home can be incredibly stressful, especially now with many Americans unemployed and having COVID-19.
To prevent unsatisfying results and maximize efficiency, make sure you go through the selling process in detail with clients. You can work with your agents to prepare resources which can be distributed to clients at different stages of their journey. Create informative videos that you email out to them, or create written guides like FAQ documents or other helpful content.
As COVID-19 continues, emailing material is the better way to distribute information, as the virus can survive on surfaces for hours or days. The coronavirus can survive on surfaces for hours to days, depending on the surface material.
Help your team take calls quickly. If they aren't answering, return the messages or better yet, allow them to work from home. Real estate isn't just a 9 to 5 job, so don't be afraid to offer flexible schedules and other benefits to your agents if you want a sale.
Be Creative
To set your brokerage apart from the rest, make sure you encourage your agents to be creative. Encourage them to think of innovative ideas in order to ensure your clients are well looked after – for example, providing a thoughtful gift or sponsoring a local sports team. Your real estate team will create positive memories that last long-term if they remember their client's families dog with a special treat.
That's it for this blog CORE Member, remember to subscribe to our channel and if you feel like we've delivered value please share this blog with ONE person. That's right just one person as a token of your appreciation for the hard work we put into making content that educates and helps you on your mission of building your own fortune. Remember you can read blog after blog, but it isn't until you actually take action that you'll start to see results. See you soon!
[mashshare]
---