The Most Commonly Asked Questions by Home Buyers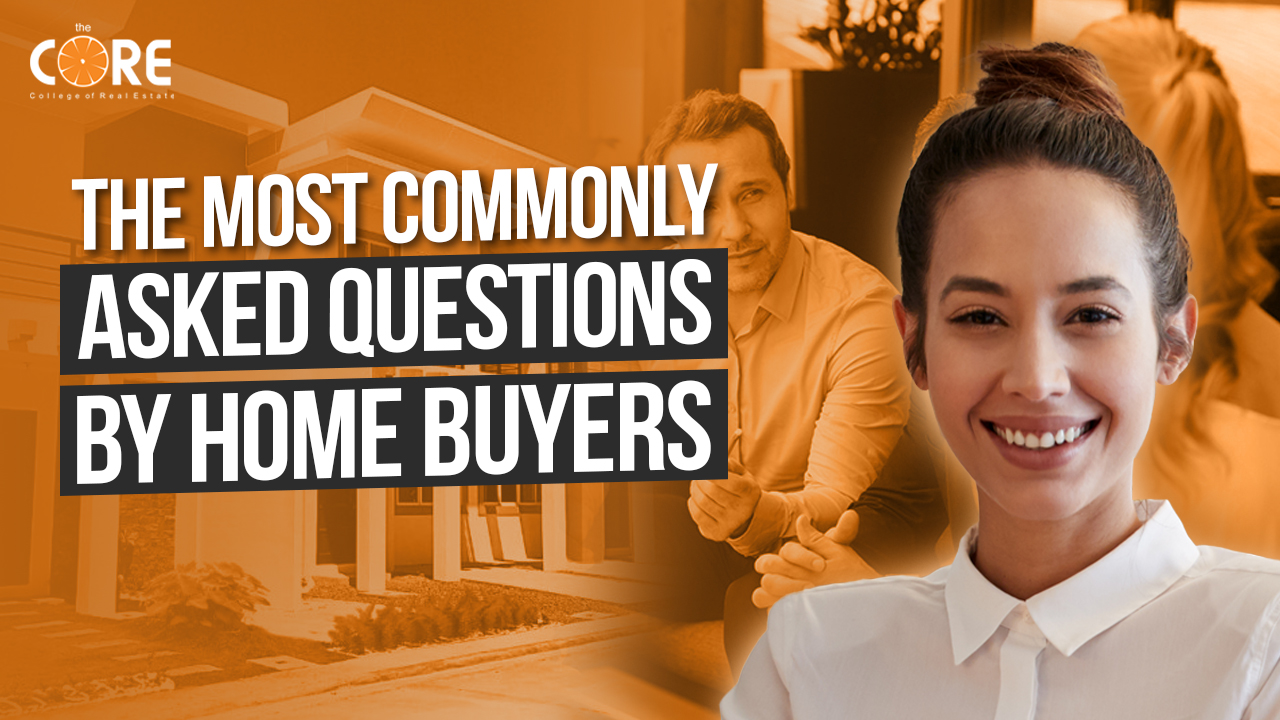 [mashshare]
Buying a house is an important step to resolving the housing issue. It's an event that brings joy to many because it signifies the start of a new chapter. But there can also be anxiety regarding the necessary paperwork and what the offer entails. You need to determine whether the house you're interested in is "the one" before committing. But how can you choose your ideal home when there are so many possibilities and so much competition? The key to buying a new home is figuring out which one will be the best for you. The process includes thoroughly researching, asking the right questions, and being open-minded. So if you want to know what these questions are, then this blog is for you. 
For today's blog, exclusive for our Core members, we will help you get started, we bring you a list of the most common questions homebuyers ask. We also offer an in-depth background behind them to further assist your home buying process. So to weed out the duds from the diamonds, here are the most commonly asked questions to ask when buying a house.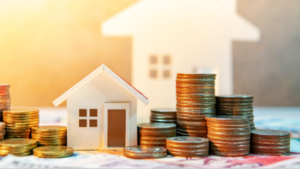 The first one is to ask yourself, "What is my total budget?".  Don't waste your time looking at houses without first understanding how much house you can afford. It is important to thoroughly understand what your financial situation is before looking for a house. There are many factors that you will need to account for when buying a home, such as property tax, insurance, and maintenance before even adding the cost of renovations. Annual costs for homeownership include repairs and homeowner's association fees, but the financial benefits might not be realized for years.
Wendy Mays from Berkshire Hathaway HomeServices in Chula Vista, California summarizes, "With all the other added expense that comes with homeownership, like repairs and homeowner's association fees, you may not see the financial benefits for several years." The seller may not want to work with a buyer that does not show they have the means to purchase their house. To do this, you will need to get preapproved for borrowing money for the purchase. "Not only does preapproval give the buyer an idea of what they can afford, but it also gives the Realtor assurance that they're showing a qualified buyer a home," says Joey Sampaga, a Realtor with Keller Williams Legacy One in Phoenix. "It shows you're not wasting the seller's time."
With that, you might be asking if your credit score is a factor in your ability to purchase a home. A credit score is a numerical representation of an individual's credit history that provides banks with a glimpse into their financial situation. Mortgage lenders use the score to determine who will get loans and with what interest rate. The higher the value, the more likely an individual will get approved for a loan with a favorable interest rate.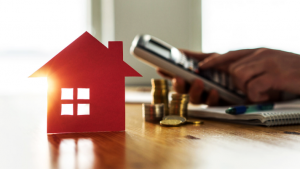 If your credit score is low, it will take a while to get a loan, but you should try to make all the corrections required before you apply. Check your information with Equifax and TransUnion as well as Experian. You may be giving lenders a bad impression if you only check one company's records before applying for a mortgage.
Now you might be wondering if you should sell your present home before buying another. While it's important to consider one's financial situation when buying a new house, this is a complicated process that also depends on their housing needs. For example, if you want more equity for your home so you can purchase a new one or finish a financing plan, then you should sell the present property before moving on. However, clients might need temporary accommodation from a close friend or family member or a short-term rental. 
If you already have a home in mind, you might be asking how much money you need to put down as a down payment. It is difficult for first-time home buyers to save up for a down payment, due to requirements set by lenders. There are different requirements, such as a 5% to 20% down payment that depends on the loan provider and the kind of mortgage. FHA loans require at least 3.5% for a down payment. Veterans can often obtain VA loans, which require no money down. Alternatively, rural homeowners may qualify for USDA loans, which do not require a payment up front.
So is it necessary to hire a real estate agent, and if so, how much should they charge you? Yes, real estate agents are experts in the field of home ownership. Real estate agents are trained professionals with an intimate knowledge of how to successfully invest in a home. When buying a home, they will act as your personal representative and be in charge of your best interests.
There are many benefits to using a real estate agent as a buyer when investing in a family or business property. Checking your finances is the first step. Another thing is that you don't have to worry about paying them, in some cases. Because the seller pays all fees, the commission is shared between the seller's agent and the buyer's agent in a transaction.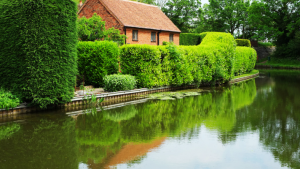 Another thing you should consider is "Is the home in a flood zone or prone to other natural disasters?" You should be aware. If your home is located in a designated, high-risk flood zone then you need to purchase flood insurance. Use the FEMA Map Service to find out whether your property is in a high-risk flood zone. When living in regions where earthquakes are common, it is good to purchase earthquake insurance.
Other things to be aware of with your home include making sure that there's enough insurance coverage for the cost of rebuilding your home if it's destroyed and being informed about what you will have to pay if the disaster is so significant that you're left uninsured.
In terms of real estate, it's important to know why the seller is moving — they may be downsizing, relocating, or have had a major life event. A good buyer's agent will try to find out this information and gauge how flexible the seller may be during negotiations. A motivated seller who needs to move quickly or whose home has been on the market for a while will be more flexible than someone who doesn't need to move quickly.
You should also ask what is included in the sale. There might be items that you think are included, but actually aren't. For example, if it's a window blind then it won't be included in the price because of how much they usually cost. The listing description should spell out anything the seller is not including and you need to read the listings to make sure everything is covered. Before you place an offer on the home, make sure to ask what is included with the home. For example, are the stainless steel refrigerator and washer and dryer included? Furthermore, confirm whether or not the seller is willing to throw these items in for free.
Aside from that ask if there are any additions or major renovations. Properties may not always be accurately described in records. For example, a house might have four bedrooms but one of those rooms is a non-conforming addition that doesn't follow local building codes. You can find out what major repairs or renovations the seller has done.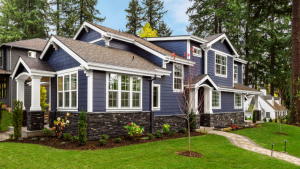 It's smart to ask for the manufacturer's warranties on any appliances or systems that have been replaced. Knowing what changes a seller has made in terms of improvements and replacing different things may help you better gauge a home's condition and understand their asking price
Let's face it: Roofs are necessary and expensive. So you should ask how old is the roof of the house because it may be in need of repairs. But expensive home repairs like replacing a roof can be avoided. A new roof is needed at the end of its lifespan, and living in the home for a shorter period of time does not mean you have to spend large amounts of money on expensive repairs.
When refinancing with a bank, your lender may require that any damage to the roof be repaired before approving your loan. And if you're not sure how old the roof is, make sure to find out so you don't get stuck with a costly home-improvement headache afterward.
Aside from the roof, you should also ask how old the appliances and major systems are inside the house. To avoid a large financial expense, you need to understand the lifetime of appliances and systems like the air conditioner, furnace, water heater, washer, dryer, and stove. If items in your home are at the end of their lifespan, or close to it, consider buying a warranty to help cover replacement costs in certain scenarios. While they can be expensive, when they're used they can save you money.
"How long has the house been on the market?" is another important question. As a house goes on the market for more time, the more motivated the seller will be to make a deal because there are shorter opportunities for them to sell it. So, you may negotiate for things such as getting discounts in price, negotiating terms and getting some credits in exchange for having replaced outdated carpet or other issues. If a home is overpriced from the onset, it will likely sit on the market for a long time, unless multiple price reductions take place. When there are many price cuts and the home has been sitting on the market for a while, people get a feeling that something might be wrong with it or the seller just wants to get rid of it. This gives you an opportunity to negotiate the deal.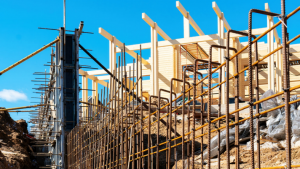 "When was the home built" is another important question. This question can help you decide if the home is the right choice for you depending on what you're looking for. Older homes may have the charm that you're looking for but could need updates in the future. Newer houses might not offer the characteristics you want, but they do have recently updated features that could save time and money.
In addition, you should ask how much have homes been sold for in the neighborhood. Understanding the current local market will help you determine whether a seller's asking price is reasonable, or way too high If a seller is asking for an unreasonable price, your Realtor could provide insight. They would look for similar houses currently on the market and ones that sold in the last six months. This gives you a comparison of homes to determine if the price is reasonable. "If conditions support further negotiating, consider making a lower offer or even requesting concessions, like asking the seller to pay for some closing costs," Mays says.
You should also ask if there are any health or safety hazards. When it comes to lead paint, radon, mold, or any other major hazard, your buyer's loan approval can be held up. Ask the seller for documentation and find out what they've done in order to resolve those hazards. If you suspect hazardous problems that need to be dealt with, or a home inspector suggests additional testing, you might need to pay extra.
Aside from that, ask if there have been any major updates. You need to get an idea about whether anything has been updated on the home, so you can prepare for any potential repairs that may be needed. Have there been any recent roof repairs, or will you need to replace it? Or has the home undergone any expansions lately? When was the last time that doors and windows were updated? If there have been any renovations, it can be good to get contact information for who is doing the work. This way, if there are any problems, or if more updates need to be made, you have access to them.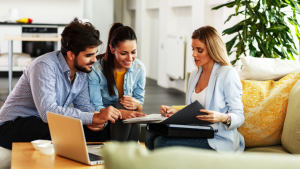 Ask about the history of past insurance claims, too. Get a CLUE or a Comprehensive Loss Underwriting Exchange report which contains all homeowner's insurance claims in the last seven years, and make sure there are no home claims before you purchase. This report can give you insight into what, if any, damage the home has sustained from a storm or vandalism. A home inspection might not find these things and a seller may fail to mention them.
Before moving in, one might find it difficult to know what the neighborhood is really like. Ask the seller what the neighborhood is like: noisy or quiet? Friendly or more likely to keep to themselves? Is it a pet-friendly area, or are there few pets around? So, don't rely solely on the seller to provide you with all the details, or you might miss them, and interact with neighbors in order to get the information they might not want to share with you. Neighbors are excellent sources of information that a seller may not want to share.
Don't just buy a house. Buy a neighborhood. It's hard to change things about the house itself, so it's important that you love the surroundings, as well. Let your real estate agent help you find out more about the community, such as where schools are or what kind of crime statistics they have. They can also tell you how busy traffic is in the area where you will be living. You can also find information about nearby parks and amenities on the internet, so don't forget to research that information. When looking for a new home, you should calculate your commute time. If it will take a long time to get to work, then that house might not solve your problem.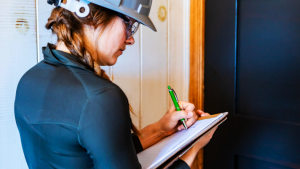 Also, ask if there are any problems with the house. A home inspection is necessary because what you don't know can hurt you. Sellers are required to disclose any defects they are aware of, but they may not be aware of the major issues that could happen later. It is crucial to get a home inspection done as soon as possible after signing the purchase agreement.
When viewing a home, the accompanying report can outline any repairs that will need to be made or other items that need to be addressed. The inspection report will show you any future concessions that would need to be negotiated with the seller. If a home has too many problems, you will most likely have your earnest money from the auction returned to you without penalty. 
You should make sure a home passes a home inspection before buying it. Home inspections are done to make sure the home is in good condition and up to code. The list of what things might not be covered in the home inspection varies, but typically things like asbestos, mold, and lead are more than likely not going to be picked up on. Your real estate agent will be able to give you their take on what might not be looked at during an inspection.
So is it possible to back out if you change your mind? A homebuyer who backs out of a purchase without reasonable cause can lose out on their earnest money. But, there are steps you can take to avoid losing your earnest money when buying a home. For example, if the inspection says something is unfavorable and the seller won't work with you, you can try renegotiating with the seller.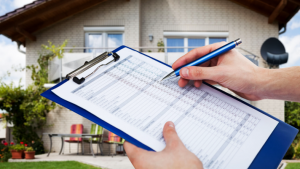 Once you have a couple of your top houses narrowed down, you need to discuss with your real estate agent what will be included in the sale. If there are appliances such as refrigerators or washing machines, shelving, wall mounts, and other features will not always be included, so you need to be prepared if extra purchases are needed or the offer has to be adjusted.
The down payment isn't the only cash you'll be forking over on the closing day, you will need to pay closing costs when you close. These fees vary depending on your area and the percentile of the home's price, but they typically run around 2-5%. This can be anywhere from 200-1,000 USD, based on what type of closing costs are anticipated, with loan origination fees as well as third party fees for title research, processing of paperwork, and an appraisal. You need to know what your estimated closing costs will be, including any fees, and how much money you'll need. This is important so that you can access the necessary funds from a lender as soon as possible.
After you purchase your house, one of the tasks that you should take on is to list down all the expenses associated with your new home – for example, mortgage, utility bills, and repairs. Doing this ahead of time will help prevent any mistakes or unforeseen issues.
Being well-prepared before buying a property can give you an edge in the strong real estate market. The home buying process begins before outsiders enter a house, and continues until they finish the final walk-through. Following these answers to some of the most common questions home buyers ask, you will have a better understanding of your expectations for the home buying process.
That's it for this blog CORE Member. What do you think of the tips that we've shared? When are you going to start, if not today? Let us know in the comments below. And don't forget to subscribe to our channel, click the notification bell, and like this blog. If you think that we have delivered value please share this blog with one person. Just one share is enough for us, for you to show your appreciation for the commitment and hard work we all put together in creating this blog that teaches and helps you on your mission of building your own fortune. And you don't know that one share could go a long way. And keep in mind that no matter how many times you're going to watch this blog, you won't see any results unless you take action. Goodbye and see you at the next one!
[mashshare]
---