Shark Tank's Barbara Corcoran is Investing Heavily in Smaller Cities As People Work Remotely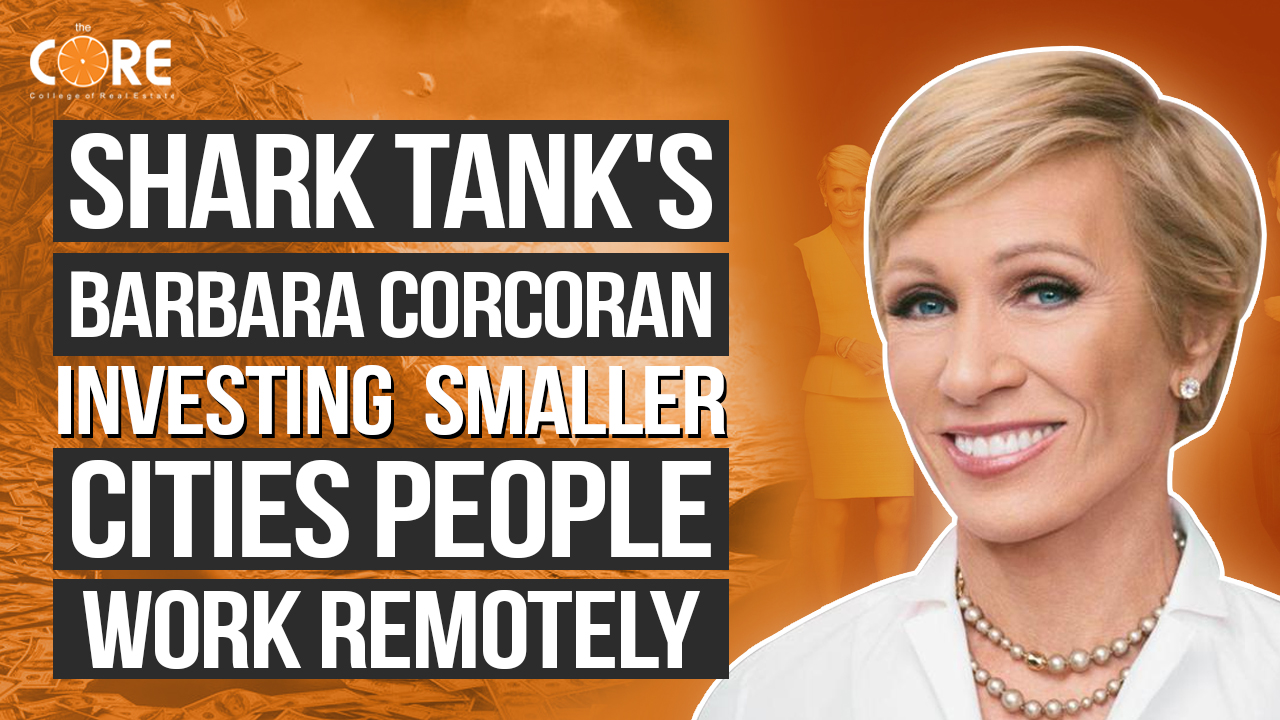 [mashshare]
Working remotely is about working in any location outside the office. Remote work is available at home, coffee shops, co-working spaces, libraries or parks. Whatever your task may be, you can do it while relaxing on a beach! During the pandemic periods, employees found themselves working from anywhere at their dining tables, kitchen or sofas. But being remote and being at home don't always mean being productive. There are many ways to stay productive remotely. Question is, why is Barbara Corcoran investing heavily on this? 
Luckily for you, CORE Member, in this blog, we have the answers to feed your curiosity about Barbara Corcoran and how heavily she is investing in smaller cities as people work remotely! 
We won't let you wait for long, let's get into this blog!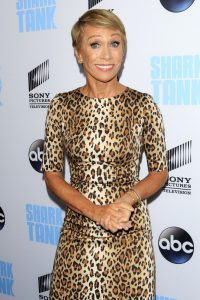 First, for those who don't know who Barbara Corcoran is, Barbara Corcoran is the founder of The Corcoran Group and executive producer for ABC's Shark Tank.
Barbara Corcoran may not have had straight D's in high school or college, but she managed to start 20 jobs before becoming a multimillion-dollar success as an entrepreneur. And the next job she took on would make this possible: She borrowed $1000 and quit her job waiting tables to then begin her own real estate company in New York City. The Corcoran Group has since been recognized for being the largest brokerage business and for being one of the most well-known brands in the industry.
And yes, you heard it right. When she started her career, Corcoran only had $1,000 at her disposal. She recalled the events that led to her success and told in an interview how fear is a great motivator. Considering it was a completely new venture and she knew there wasn't going to be any more money to spend, she calculated the cost of each piece of her business with focus and accuracy. In the duration of 7 weeks, Corcoran put together her first sale and saw another few weeks before revenues dipped into nothingness. She noted that people are easily focused on successful people rather than learning how they achieved that success.
Barbara Corcoran is the author of "Shark Tales: How I Turned $1,000 into a Billion Dollar Business" and host of the top business podcast "Business Unusual with Barbara Corcoran."
Corcoran is fascinated with why people have achieved success, and through her podcast, Business Unusual, she's given people a place to share that story. Corcoran tries to uncover her interviewees' fears so she could provide them with witty advice rather than dry encouragement. One of the questions she often gets asked is how to make money for starting a new business — an issue which she addresses on the program.
While shown on ABC's Shark Tank, Corcoran discussed their least successful investment. It was an exercise product, and they could not mention it by name due to legal issues. Comfy came on the show at a time they were just two people without any business experience, but knew they had a product that viewers would go crazy for. Comfy became much more successful than anyone in their industry and have made over $400 million since 2016.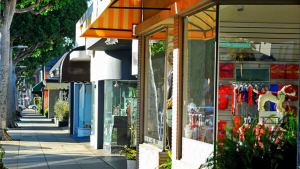 When it comes to job interviews, the show Corcoran helped them address one of the hardest questions "What's your biggest weakness?" She told them that answering this question can be easy for anyone during interviews, people just need to choose a weakness that fits within a job description. For example, if the job was looking for someone who works well with others, she suggested saying something like "I don't like working by myself, I like working with a team."
Barbara Corcoran is a motivational and inspiring speaker. She contributes often to small business, real estate, and major networks like CNN, ABC, Fox News, etc. As an investor for the past eleven seasons on Shark Tank, she has invested in over 80 businesses. Follow Barbara on Twitter and Instagram @BarbaraCorcoran
Now, Remember back to the beginning of COVID before we solved the issue of coronavirus?
Barbara Corcoran, one of the most successful businesswomen on Shark Tank, is investing in small cities like Baltimore and Chicago because they are experiencing the most rapid increases in housing values. Corcoran says that while institutions and mom-and-pop investors are pouring money into large U.S. cities like New York, Miami, Washington D.C., and San Francisco, those investments will not create the same returns in compounding value as investments in smaller cities or "secondary cities" like Baltimore, Chicago, or any other city with an inflation rate of 14.1% for real estate.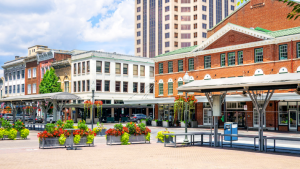 Barbara Corcoran, the self-made "competition for New York real estate," has always put her customers and her workers first. With the pandemic hitting COVID-19, that mantra has guided her businesses to success out of this dangerous event.
"I don't buy businesses. I buy people," Corcoran told Joe Connolly and Neil A. Carousso on the latest WCBS Small Business Spotlight, sponsored by Dime Community Bank.
She also added that The reason she was able to build such a large company is because we adored her employees, and did anything for them at any time. As long as they're happy and working, it doesn't matter.  She also said that "You have to show that kind of attitude to your employees if you want them to work well for you."
Many businesses are struggling to fill the excess job posts. However, the ones that handle this challenge best are growing, with their biggest struggle being retaining employees in an increasingly competitive market where there may not be enough available jobs.
They need to pay more in order to retain their employees and also to communicate that they are a competent, business-oriented company. They want to make sure consumers feel invested in the success of their company by keeping them happy with fair wages.
"They are very willing to be of service if they feel the business will be a good investment for them. This means that businesses can pass on a lot of these costs and still make enough profit," said Corcoran.
"You must give our employees freedom and allow them to work different hours as they now have these new options due to COVID," said Corcoran. "People have recently become spoiled with the abundance of flexible work spaces and employers need to be more accommodating. If you are not, this will cause your business to lose out on good employees."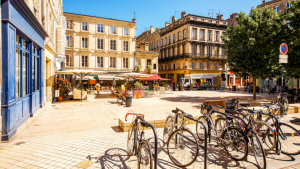 She explains that "good bosses" are those who put the needs of their employees and their customers before their own. She believes this is why The Corcoran Group became a $5 billion company when she sold it in 2001.
Barbara Corcoran calls companies that are not embracing remote work "stupid."
"If you are not moving, you are just being stupid. You need to make changes to your business so that you won't go bankrupt." Barbara noted the multiple transitions businesses have been forced to adapt to in recent years, including tariffs and even seismic shifts in the market.
If you don't recognize marketing changes, if you don't take a step to stay in business – it's the same as going out of business.
The famous entrepreneur said on the WCBS Small Business Spotlight that the job of the business owner is to be able to spot trends early and direct their team in "which ways to run." That's how, she said, small businesses become big businesses.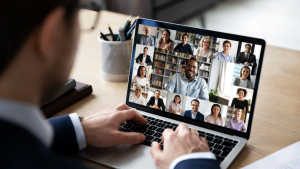 Corcoran says that when businesses see other large businesses, it's something to overcome. All the companies are competing for space on a crowded battlefield, not just each other. The big time is easy to fall in love with and become distracted from the present leader. This shows up as competition instead of defense from small business.
Barbara Corcoran tells companies like Ernst & Young to think small. She advises small businesses to learn everything about running their business; those that are hungry win the race.
That's what she's seeing new entrepreneurs doing today in season 13 of ABC's "Shark Tank."
So many of the individuals that were before us were either fired or left their job. They had different, less demanding part-time things they liked to do and they just decided they had time to think about it. They weren't really happy with their life and that was the time to make a big change and they took their part-time gig and turned it into a full-time business. And, ironically, those were some of the strongest businesses we saw.
That's it for this blog CORE Member, remember to subscribe to our channel and if you feel like we've delivered value please share this blog with ONE person. That's right just one person as a token of your appreciation for the hard work we put into making content that educates and helps you on your mission of building your own fortune. Remember you can read blog after blog, but it isn't until you actually take action that you'll start to see results. See you soon!
[mashshare]
---