Real Estate Housing Trends in 2022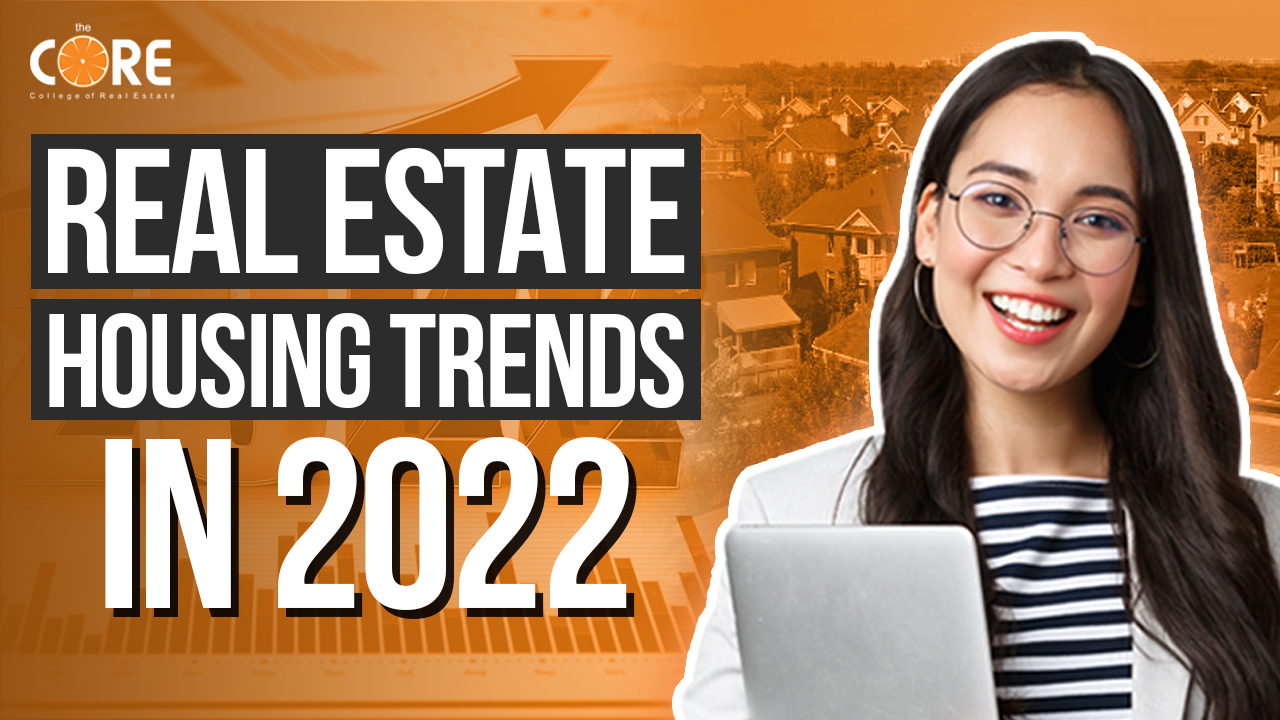 [mashshare]
Hello, people. Welcome to the CORE College of Real Estate Youtube channel. This report will look at the top trends that are about to change the real estate industry.
As a matter of fact, CORE member, there are new kinds of urban centers. The COVID-19 virus tended to break out in busy central areas with heavy populations, so this migration has been happening for some time (since 2020), but it was amplified by the pandemic. If you want more of this content, subscribe to the CORE College of Real Estate Youtube channel and hit the notification bell.
Keep an eye on important changes in the real estate space within the next year and a half. 
House Hunting Goes Digital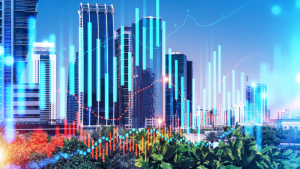 "Digital transformation" searches have increased to 326% in the course of the last five years. 
The COVID-19 outbreak has sped up digitization throughout sectors. This includes the real estate market.
Because of the pandemic and the competitive housing market in 2020, a number of buyers bought their homes without actually checking them out indoors.
There was a 160% increase in people searching for "virtual staging."
The number of people searching for "virtual staging" is on the rise pre-pandemic, and will probably drop after the pandemic.
You can view homes on Zillow, and contact real estate agents, all while you are fighting the pandemic.
According to Google trends, searches for "Zillow" have sharply risen over the past 10 years.
Along with the house tour, there are many other digital aspects of homebuying.
The search rate for "Better Mortgage" has increased by 103% over the last five years.
Millennials are turning to technology for information about their new neighborhoods. One example of these is social media.
Nextdoor allows residents of a particular area to stay in touch with other locals and keep up with neighborhood events.
People Move From Cities To The Suburbs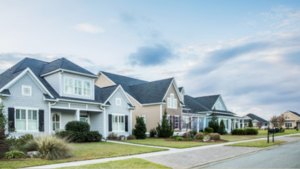 Major cities have seen an influx of migrations due to COVID-19 pandemic.
After the US is past the pandemic, it's likely that the largest cities will rebound.
The trend of people leaving the city may continue over the next few years.
Experts predict the suburbs will remain popular through 2025.
The two main causes for the change are choice and necessity.
People who cannot afford to stay are relocating due to necessity.
Rich people are relocating by choice
Under pressure from employers to lower costs, fewer people are able to afford the prices of big city apartments and as a result, many people are moving to find more affordable housing options.
The suburbs are attractive to many people for lower taxes and cheaper housing prices.
COVID-19 highlighted the concerns of low-income homebuyers and renters in the wake of the 56% increase in searches for "eviction" online over the last 15 years.
Some people are moving away from major cities, looking for towns that still have a big city feeling. Urban planner Daniel Parolek refers to this as "middle neighborhoods" and has described them as places that feel similar to the suburbs of metropolitan areas, but are close enough to walk around or bike.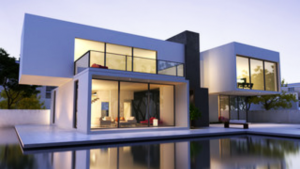 Middle neighborhoods have a variety of homes (single-family, multifamily), have public transportation, and are walkable. They also have shopping and restaurants.
"Middle neighborhood" is a new development; it's difficult to construct from a regulatory perspective, and there is currently little demand for this. However, as the demand for these neighborhoods rise in the future, things will change as regulations start to change and keep up with the need.
Other real estate trends are also being driven by the shift to the suburbs, such as more people opting for the family-friendly lifestyle.
The popularity of the Sun Belt has been increasing, median home prices are rising, and there is a housing shortage which makes it difficult to find affordable homes.
The pandemic caused migration to the Sun Belt and fueled the region's growth, which is expected to continue over the next generation.
The region is becoming more attractive to professionals of all ages because taxes are lower, housing prices are cheaper and rent is affordable.
There is more space to live in the Sun Belt than there is in other major US cities like New York.
The increase in population in the Sunshine States has led to an increasing real estate market
The growth in the market has not been limited to single-family homes but also deals with multifamily housing and commercial real estate.
Based on population growth, Dallas and Tampa are two of the top ten US cities with the most potential for real estate.
A company called Zillow predicted Austin to be the place with most real estate growth in the US as of 2021. This was closely followed by Phoenix and Nashville.
Large cities such as New York and San Francisco rank among the worst markets for investing in real estate.
Single-Family Housing Demand Creates Shortages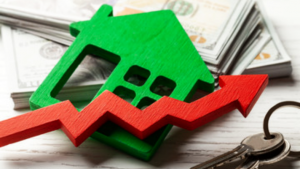 Single-family homes in suburbia offer single-family homes the same size or larger than the city. As people in the urban areas migrate to suburban areas, they are looking to buy these homes because they are wanting a single family home.
Based on the predictions of Realtors, it is predicted that home sales will rise to the highest level since 2006.
The chief economist of Redfin finds that searches for single-family homes were at their highest in four years in 2020.
There is increased demand for houses due to a recent trend on the part of Millennials. They are entering the house ownership stage of their lives.
A recent trend in the U.S. has been for millennials to move out of the city and into a suburban area to purchase their first house or begin a family because they are often more financially stable.
We do not have a record of the exact date and time, but according to Google Trends, there were more than 900,000 searches for "home loans" in 2020. Recently, it seems that the number has fallen off, which is a big contrast to what was seen in 2020.
Single-family housing is the least expensive it's been in 40 years.
830,000 homes are on the market in the US, down 39% from last month.
On average, a home is on the market for 54 days. This is down from 18% from January.
Though the real estate market outside of New York City may be competitive, it is become less so than it used to.
Conditions in the solar sector have remained the same since 2021. However, it is still unclear how these conditions will be exacerbated past that date.
The world markets have not yet stabilized.
The cost of labor continues to rise, but more builders are following suit.
In the last few years, construction and management companies have been doing well with the limited housing supply.
Housing construction of both single-family and multifamily homes is on the rise, exceeding 2006's numbers.
Home prices continue to rise, despite mortgage rates.
The real estate market is interconnected.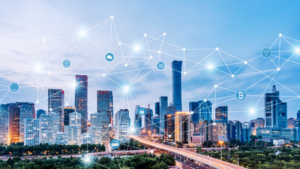 Because there were fewer homes available, prices for single-family homes dramatically increased in 2020 and are expected to remain high in 2022 as well.
Home prices were trending downwards as the COVID-19 pandemic exposed holes in public health infrastructure.
However, after a couple of months, prices went back up again. The reason behind this was the introduction of a new competitor.
The median price for a single-family home reached $350,000 in 2020. This is an 11% increase from last year.
Some buyers are willing to pay substantially more for a product that's about to sell out.
Rising house prices cause many homeowners to take a financial hit.
Home equity is the owner's net worth attributable to the residence.
Home equity is being given more value as the market value increases.
The average home saw an increase of $10,000 between 2020 and 2012.
Rising Mortgage Rates Extend Affordability Squeeze
Watching for the two biggest trends this quarter are mortgage rates and home pricing. Both are expected to rise, but mortgage rates will increase slightly, which should then decrease the prices.
Home affordability is something that Frank Nothaft is concerned about because of mortgage rates. Rates have gone up recently and are a bit troubling to him.
Home-buyers now have to contend with higher rates while also needing more money to close on the property as prices have gone up.
Higher mortgage rates can lower the demand for home buyers.
But, as rents are also on the rise in many markets, more and more people are weighing the cost of renting against owning their own home. "I think it's going to really continue to look good as we head into Q2 because you have these rent increases that really make renting an affordable option for some people more difficult," says Nick Bailey with RE/MAX. Bailey continues adding that higher rents could push some to pursue buying instead.
Low Housing Inventory Issues Persist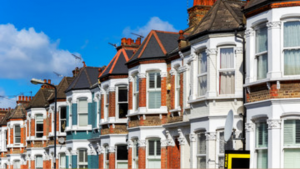 Builders find themselves struggling to keep up with demand from the rising homebuyer.
"It's no secret: There's an estimated 4 to 6 million homes that we're short in the U.S.," according to Bailey. "Even though new housing starts are at their highest clip in a decade, it's still slow getting them off the ground. There's a backlog, and there's a home shortage."
On top of rising mortgage rates, there are many people who would have previously downsized to take on less debt after a home purchase. If rates continue to rise, these homeowners will decide to stay in their current homes rather than buy something new.
If you are a homeowner, you may want to wait before selling your home because mortgage rates might be increasing in the near future. Lock-in rates may lead buyers to wait, but lower interest rates may convince people not to sell.
In some cases, it's more expensive to buy a house that would result in monthly mortgage payments too high.
Competition Among Homebuyers Remains Fierce
Not all metrics indicate that home sales in the first quarter were successful. However, experts predict a strong spring season for the real estate market.
The homebuying market will likely be tight, Nothaft said.
RE/Max data reveals that homes sold in an average of 35 days nationally. That number was as low as 14 in Nashville, the most competitive market at the time.
First-time home buyers are finding it more difficult.
Researching the Neighborhood Where You Want to Move
If you are looking for a house, understanding the difference between your "need to have" features and your "want to have" features will help you find your perfect home.
Don't hesitate to get a new car if the current numbers suit your needs.
It is possible for the housing market to keep getting worse, so it might not be advantageous to wait longer.
While you're waiting for your house to sell, it's best to make sure the property is attractive and that the asking price is fair. It may also be smart to have a backup plan in place.
No Secret: It's a Sellers' Market
If you're hoping to read, it will not get easier because there is no indication that the rates are coming down. However, if you want to start looking for a home in hopes of getting onto a lower interest rate, it will be difficult but not impossible.
Existing Home Sales Hit 15-Year Record
Home=good. There's a lot of buyers looking to purchase your home. If you have something good and have multiple offers on your property, the price will be higher than what you're asking for.
Housing Market Trends are Tough Right Now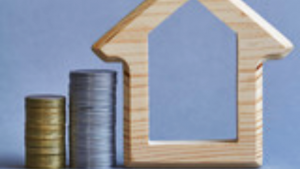 Home prices are increasing because there are more home buyers than houses for sale. While mortgage interest rates will eventually increase and fewer people will be able to afford houses, this does not mean that the rate of price appreciation will decrease.
Later this spring, home sellers are expected to enter the market and new homes will be built.  Though these actions may slow growth in prices, experts expect them to continue rising.
Very few of the factors that led to the 2008 economic crash are in play these days. The housing market is not a bubble. However, people are still nervous about how expensive homes are becoming. And they're anxieties with such statistics as 3 out of 4 heroes feeling unsettled.
In the event that you cannot pay for a home, lenders will not give you a loan if your credit score is low. This led to major consequences in 2008 when many homeowners were unable to pay their mortgages and had to sell their homes, leading the market into a downward spiral. New federal regulations now exist to protect buyers and prevent situations like this from happening again.
Credit scores less than 620 means there is a higher risk of defaulting on the mortgage.
It's more difficult to get a mortgage these days, which is good because it limits your risk of taking on too much and being overextended. It can also protect the market from another crash.
Homeownership is Key Driver to Net Worth
Even though the market is crazy, low interest rates and affordable prices may persuade you to buy a home now. The biggest reason why people purchase homes is because it bestows a sense of belonging.
In 2001, the net worth of a homeowner averages $300,000 and renters have an average net worth of $8,000.
If you originally bought a home for $97,000 in 1991, the homes price has increased by 54.5% in 2016.
Advise: make sure you buy a house that is in your budget and try to be more frugal.
Home Financing Is Becoming More Flexible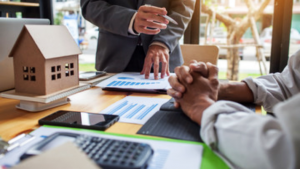 Many people are able to obtain low interest rates on their home loans, allowing them to buy property. The article states that relaxed credit conditions have caused the market for real estate to be more active.
44% of home buyers find the mortgage application and approval process to be easier than expected.
The median down payment for a home in 2020 is 12%.
The average approved home buyer in 2020 had a credit score of 735.
14% of homes purchased in the US in 2020 will be financed through the VA.
Mortgage rates were 3.02% in Q1 2022.
Home buyers may have initially felt pressured to make quick decisions but many consider their home a long-term commitment and are using the internet and virtual technology to find a home near COVID-19.
That's it for this blog CORE Member, remember to subscribe to our channel and if you feel like we've delivered value please share this blog with ONE person. That's right just one person as a token of your appreciation for the hard work we put into making content that educates and helps you on your mission of building your own fortune. Remember you can watch blog after blog, but it isn't until you actually take action that you'll start to see results. See you soon!
[mashshare]
---