Qualifying Buyers as a Real Estate Agent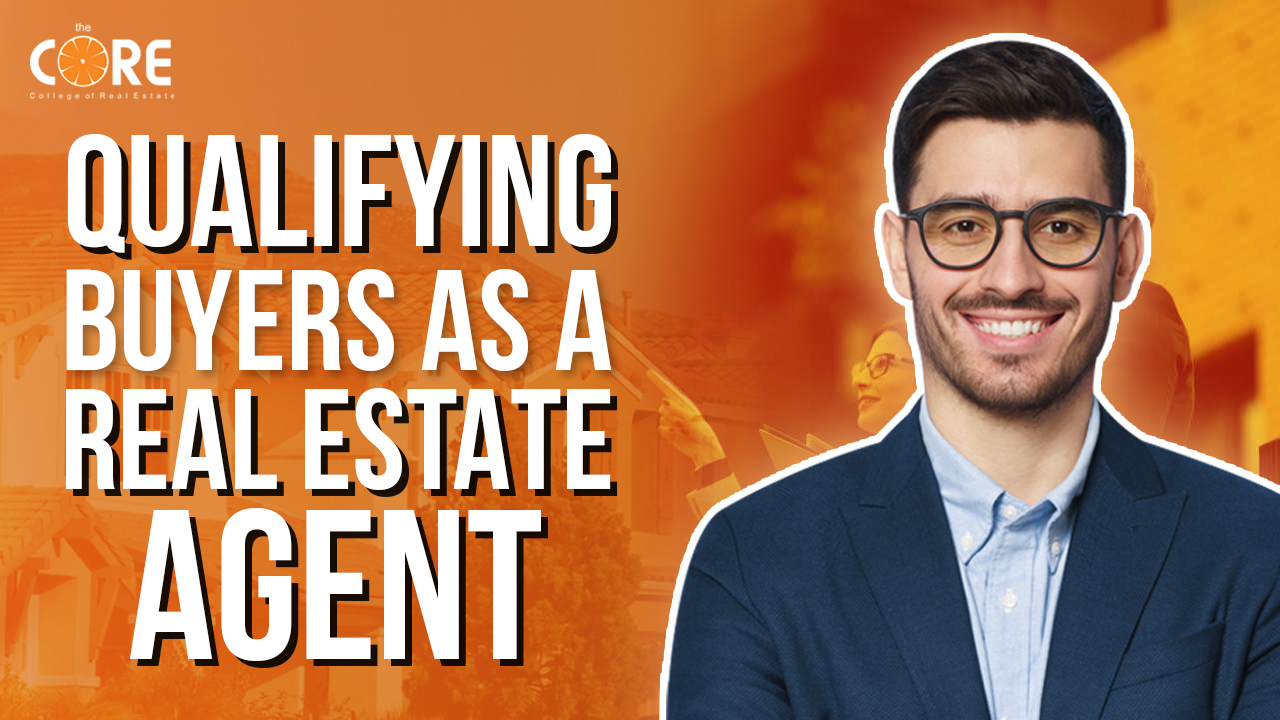 [mashshare]
When it comes to selling your property, you want to know that the buyer is qualified and ready to invest in your home. To make sure of this, you should ask them some questions – and not just any questions, but ones that would help you assess whether they are prepared for the investment. 
Luckily for you, CORE Member, this blog discusses the importance of finding buyers who are qualified to purchase a home, and how using the right tools can help you identify them more quickly.
Qualifying Buyers as a Buyer Side Realtor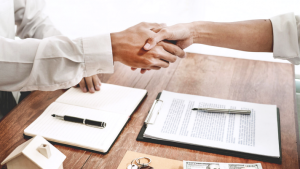 Your compensation as a buyer's agent will ultimately be determined by your buyer's motivation and capacity to purchase a home. You could end up with nothing but aggravation, wasted time, and no sales commission if you fail to qualify or vet prospective purchasers before taking them on as clients.
That's why most experienced agents set up initial in-person consultations with potential buyers to gauge their commitment to purchasing a house. They must also determine whether the purchasers have the financial means to complete the transaction.
Agents may even require prospective buyer-clients to sign exclusive buyer agency agreements as part of the qualification process, ensuring that they get paid when their sales transactions close.
Buyer Client Qualification
As a realtor, you should be considering buyer qualification in two situations. To begin, figure out what their real estate wants and demands are in connection to their financial capacity. Second, based on a variety of circumstances, including their urgency, you should assess your level of involvement in dealing with them.
If you're desperate, any buyer with a pulse can be worth your time and money. Many agents, on the other hand, have burnt out early because they wasted their money, time, and excitement on unmotivated buyer prospects. It's crucial to be picky about who you work with in your business.
A Word of Advice for Internet Buyers
Most of this conversation is about a buyer who is seated in front of us, preparing to look at houses. When it comes to internet buyer prospects, the real estate game is extremely different.
As internet shoppers begin their searches earlier and spend more time researching, time frames lengthen. You won't work with many web buyer prospects if you discard or postpone supplying them because they indicate they'll buy in a "year or two." You'll also lose a lot of prospective business.
To work with these buyers over time, proper information delivery mechanisms via email and the web should be put up.
Check the Buyer's Credentials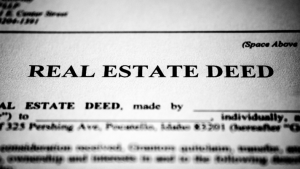 No one wants to waste their time and money showing houses to buyers who are unable to afford them. However, there are a plethora of variables at play here.
If you operate in a market where there are a lot of first-time buyers, you should encourage them to receive a mortgage pre-qualification letter. They may be unaware of what they can and cannot afford.
You might not want to adopt that strategy if you work in a resort, holiday market, or luxury market because you don't want to upset the consumers. An internet search and polite queries about their firm might be useful in that instance.
Determine the buyer's motivation and urgency
You may show properties to buyers who appear unmotivated in their real estate search because of your passion and want to sell. Fearing sales pressure, purchasers will sometimes adopt a nonchalant demeanour to conceal a strong desire to find a home.
By asking questions and getting to know them, you can learn more about their aims. You must decide how much time you want to spend with them if it is evident that they have no intention of making a purchase in the near future. You can print listings for them to drive by or do open houses even if you lose them.
Refer Prospects Without Hesitation
If buyers are seeking outside of your regular service area or for properties with which you are unfamiliar, you may want to refer them to an agent who is more qualified to work with them.
Perhaps your website attracts a buyer looking for a home in your MLS. They are, however, a 50-minute journey away across town. Referring them to an agent in their region may be a better use of your time and money. Maybe they're looking for commercial property, and you're not familiar with the market. In this instance, it would be far better to refer them out.
Follow your instincts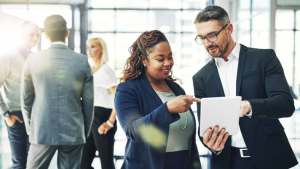 You've just met a buyer prospect in your office, and they've spent the first 15 minutes of the session complaining about previous brokers. Perhaps they'll tell you about how they've always been treated unfairly in previous real estate transactions.
These might be customers who become plaintiffs. Pay attention to any negative feelings you have because they may keep you out of court in the future.
Here's how agents should qualify real estate leads
Working in the real estate industry is unquestionably difficult. Property brokers are paid on commission, therefore qualifying real estate leads is an important aspect of the process. Many real estate brokers have spent time visiting with clients and showing them houses just to find out that the client isn't qualified, won't qualify, or has no genuine desire to purchase property.
The most crucial thing to remember is that purchasers — or even potential buyers – are not acting maliciously. They are most likely unaware of how the real estate process operates and are sincerely seeking information. One of the most important aspects of your job as a realtor is to educate customers, both potential and future buyers, as well as clients who may never buy property. Because internet real estate leads generate a lot of business in the UAE, it's critical for real estate brokers to understand how to qualify real estate leads. And that involves asking buyers the correct questions.
Stop dealing with non-closing low-quality leads. Start working with serious prospects who will put money in your pocket by using this proven real estate lead qualification criteria.
In the United States, the average real estate agent closes 12 transactions per year. Imagine being able to multiply that figure by two. It is not impossible if your qualification procedure is optimized.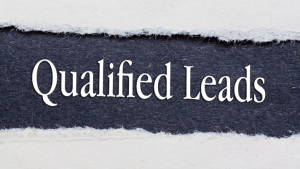 Working with just anyone is impossible and should be avoided. Agents require serious leads. Those who are looking to buy or sell something quickly. Easy-to-work-with executives.
How many times have you spent time with someone who never converted? It's one of the most prevalent issues that agents encounter.
It doesn't have to be that way, though. You can save a lot of time and stress by following a clear qualification procedure and asking the correct questions.
Continue reading to discover the most critical real estate lead qualification questions, and stay until the end for a checklist.
How can real estate leads be qualified?
To filter out the static and locate leads who are most likely to convert, use these 8 factors and questions:
Location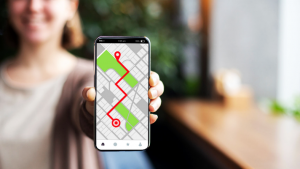 What is the location of the client? Is it a short drive or do they have to commute to see each other? The client's location should be a deal breaker.
You don't want to waste time and effort on a single distant lead when you could be improving production by closing sales closer to home.
In addition, 68% of leads choose the first agent they meet. Agents can close more sales by meeting with local leads since they can meet with more people in less time.
However, it's not simply about the client's location. It's also crucial to know where they want to live.
A local client can be interested in relocating to a different city or region.
While this might provide opportunities for growth, it can also be a hassle, and agents could be better investing their time.
To filter out low quality prospects, ask:
What type of property they're looking to buy or sell.

The zip code(s) of neighborhoods buyers want.

Availability and willingness to view comparable properties in the neighborhood.
Sticking to closing sales in known areas allows you to market properties, offer advice, and demonstrate experience. In contrast, you may not be able to convert as many leads or provide as excellent of an experience in unfamiliar locations.
Reason for buying or selling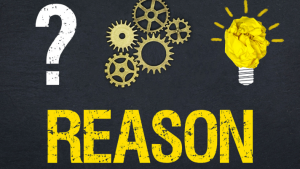 The devil, as they say, is in the details. The question of why a lead is buying or selling their house is simple but crucial.
The more legitimate the cause, the more likely they are to conclude the case and finish the process.
Avoid prospects who are unsure. First-time home purchasers, relocation, downsizing, retirement, job changes, and real estate investments are all good reasons. Close with motivated buyers.
Auditing this allows you to determine how best to assist them and to focus just on clients who pay you money.
Deldermedia allows you to skip the majority of this process. Our completed real estate lead generating campaigns will leave you with nothing to do but close the deal.
Budget
Another technique to qualify real estate leads is to look at their budget.
You can find out how much home buyers can afford and are ready to spend by asking them specific questions. As a realtor, this is critical since you can show them homes in their price range.
Also, inquire about prospects:
If they had put money aside for a down payment.

If their credit score is good.

What is their annual income?

What is their debt?

How costly their way of life is.

What price range they are looking for.
These are important considerations since they influence how much real estate leads may easily afford and whether or not they will be accepted by a lender.
In fact, the average home buyer has a down payment of 7% saved up. The greater the number, the better.
For example, just because someone can afford a $500,000 home does not mean they will spend that much. Despite having the financial means to do so, some people prefer to live in a smaller home. You may get all of this information by asking the questions above.
If you only want to focus on selling, Deldermedia's lead generating services collect all of this data and deliver it to you so you're ready to close before every encounter. To see how we can help you scale your income, download our free case study.
Status of the mortgage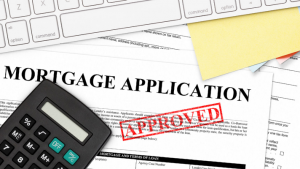 Has a lender given the lead their approval? Are they planning to pay cash for their next home?
While cash purchasers are excellent, the majority of home buyers will finance their purchase with a mortgage. If a real estate lead has previously been pre-approved, everything goes well.
To begin with, it indicates that they are motivated. They've made the first steps toward their aim. They're serious, and you should receive a pre-approval letter to read. They're available for purchase right now.
Those who have not been approved by a lender may be unable to cooperate with you in the future. Keep them on your radar, but don't put too much faith in them.
If they phone you with legitimate queries and requests for help, put them in touch with your preferred lender.
Agent standing
Leads are frequently assigned to many agents. This could be due to dissatisfaction with the first agent or other factors. Because of this, it's a good idea to question prospects whether they're working with another realtor.
It could be a red indicator because they might use someone else instead of you if they work with you and have no choice.
After instance, 42 percent of agents say the most difficult aspect of their job is the uncertainty of their income. Trying to complete deals with prospects who could vanish at any time is futile.
Instead of asking if they're with another realtor, you should ask if they've signed an Exclusive Buyer Broker Agreement. This is more polite while still answering the core question.
Also, inquire as to why they called you and inform them that they should speak with their present agent. If they're unhappy with another agent, look into how your services can help them and qualify them with the other questions in this post.
Home necessities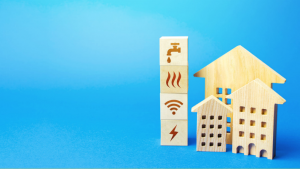 How many rooms do they require? What is the size of your backyard? How many bathrooms are there?
Homebuyers fantasize about every last detail and are eager to share them. In reality, 52 percent of homebuyers believe that an agent's primary goal is to locate a desired property.
By asking these types of questions, you may discover whether you have any properties that match their preferences or if you can find new ones that do.
"You can never fully thrive unless you deliver true value to your clients," Victoria Carter, northern New Jersey's top real estate agent, said. You must be familiar with the local school system, various areas, housing markets and trends, commuting options, and the financial aspects of purchasing or selling a property."
Clients that have done their homework are far more qualified. Pose queries such as:
What is your ideal location?
What is your preferred number of bedrooms and bathrooms?
Do you have any special requests?
What aspects of a house are most important to you?
Timeline
Cycles of sales They're one of the most difficult challenges in real estate. Many agents have lengthy sales cycles that leave them unpaid for weeks or months.
With our data-driven and proven Facebook Ads system, Deldermedia can provide you with regular leads.
However, asking for a lead's buying or selling timetable allows you to get a feel of when deals need to be closed from the moment you meet.
The more specific a lead is, the better qualified it is. Consider the following inquiries:
Have you been attempting to buy or sell for a long time?
How quickly can you settle into a new place?
Would you proceed if I located your ideal property or buyer the next day?
Serious leaders are prepared to make concessions. We're talking about reducing holidays, cutting out on luxury items, and taking on second jobs.
The more willing they are to sacrifice to get their dream home, the more qualified they are.
Appointments
You've arrived at your destination. You've identified a qualified lead who is likely to close. You understand their predicament well enough to turn them into a paying customer.
The final requirement is to schedule a meeting to finalize the arrangement. Pull the trigger only once you're certain the lead is a good fit for your services.
Meetings will be suggested by high-quality leads. They will inquire and be committed to pushing forward. Those who are uninterested in meeting up or progressing should be put on hold.
By qualifying leads based on their willingness to close agreements, agents can considerably enhance their productivity and profitability.
Remind them that they've found their dream home, that they'll love it, and that they're getting a terrific deal.
That's it for this blog CORE Member, remember to subscribe to our channel and if you feel like we've delivered value please share this blog with ONE person. That's right just one person as a token of your appreciation for the hard work we put into making content that educates and helps you on your mission of building your own fortune. Remember you can read blog after blog, but it isn't until you actually take action that you'll start to see results. See you soon!
[mashshare]
---