Open House Ideas for Real Estate Agents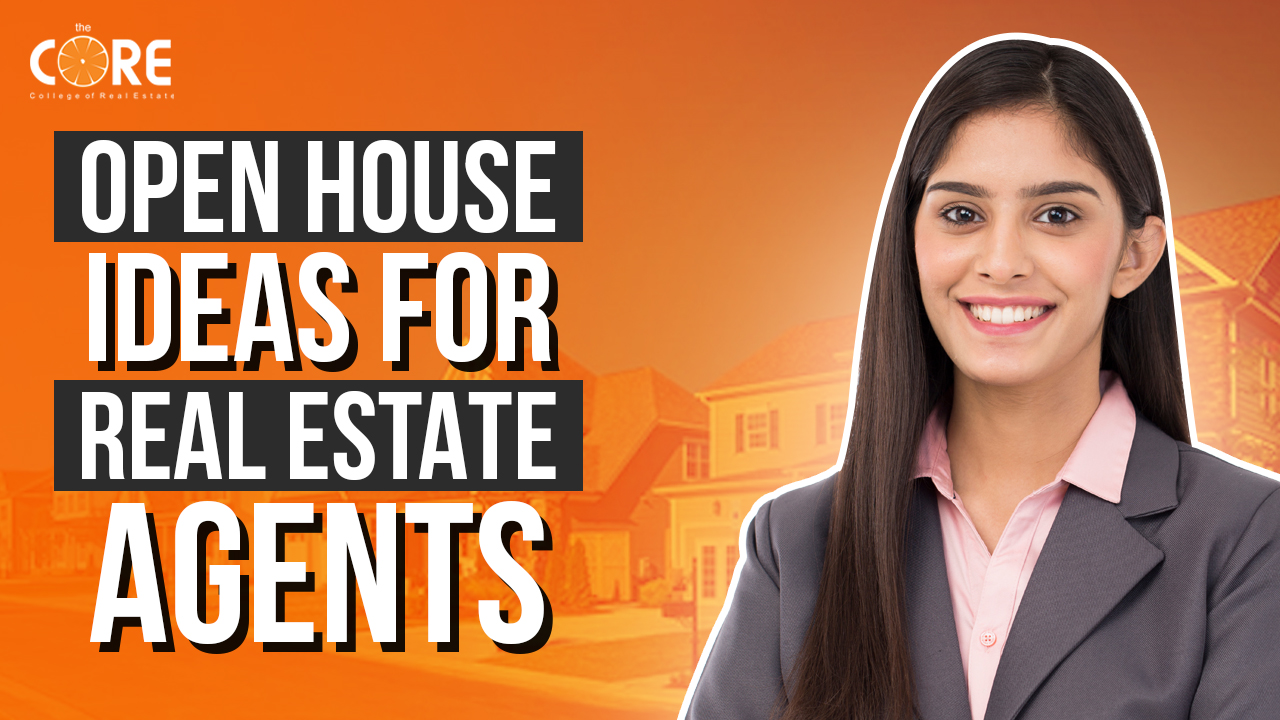 [mashshare]
Safe to say, generating quality leads is a priority for most realtors. Websites are often a good place for leads who are looking for homes you've listed – but other means of getting your home in front of interested buyers and having your name at the forefront of prospects exist as well. One way to generate interest in your property is by hosting an open house. Technology has changed the real estate industry, but open houses still remain a valuable tool for generating new leads. Open houses allow you to generate new leads. Chatting with potential current and potential home buyers can lead to an increase in your number of sales. Through your open house, if set up properly, and you invited the neighbors, you can acquire their contact information and become their future real estate agent. So if you are looking for tips and tricks on how to do an open house, then this blog for today.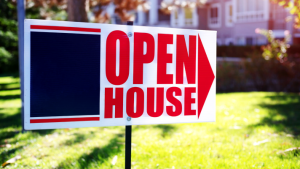 For today's blog, exclusive for our Core members, we will be talking about some open house ideas for you. So, what ideas can we have to attract people to attend our open houses? How do we go about motivating people once they've signed in at the open house? We are going to answer these questions today. While the effectiveness of many strategies is heavily debated, one thing to take into account is that open houses have the potential to expose your home to a wider audience while also helping generate leads. So without further adieu, let's get into the blog. 
The first top that we are going to share is to feature the open house on your favorite real estate websites. To attract more visitors to an open house, you should share the address and date with other websites in your industry like Zillow, Realtor.com, and Trulia. According to the National Association of Realtors, 51% of people who bought a home found it online. By using these websites, you can boost awareness about your house and get motivated buyers and potential leads there.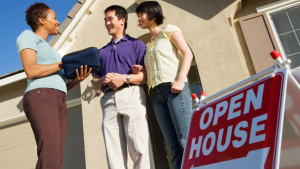 Next is to plan the open house to fit buyers' schedules. Schedule open houses during morning or evening hours, so that attendees can spend the day off without worrying about walking through a home. During the week, schedule open houses after a traditional workday, to allow for people to come after 5:00 PM. A 'happy hour' event also causes people to learn about the house and relax.
And who doesn't love free food and drinks, right? So, the next tip is to partner with your local shops to source open house goodies. Partnering with local cafes or bakeries results in free food and drinks being served at your open house. Mentioning the business's name during promotional materials helps them promote their products as well. An alternative to the standard open house is pop-up shops. Hosting a local furniture showroom or clothing store can help create an immersive and personalized experience while providing guests with the opportunity to explore their different options. The unique shopping experience encourages people to attend your open house — and stay a while. You can work with each shop to figure out discounts for guests and what percentage of sales to use to offset event costs.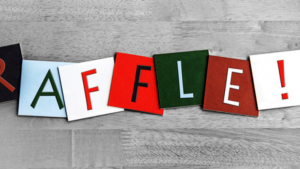 Another is to hold a contest or raffle. The best way to generate excitement and engagement at your open house is by announcing a raffle or contest. This should be done through paid, or organic, advertisements on social media. To get potential buyers to attend the open house, offer them free items such as cookbooks, gift cards, or kitchenware. This is a convenient way to encourage visitors to leave their names and contact information as well. Let them know you'll choose the winner once the open house has closed, and explain you'll follow up by phone or email if they're the lucky recipients of the prize.
Don't forget to promote the open house on social media. Publish posts with your open house information so that it is seen on your company or personally branded Facebook and Instagram pages. Once the posts are published, promote them to your ideal audience by using a Facebook ad or Instagram promotion. Make sure the ad is informative and exciting. Give the viewer two details to walk away with, including information about the time and date of the open house, and an enticing event detail to justify why people should attend. Post a Facebook or Instagram Story to showcase the house. You can even use Facebook Live for a video walk-through of the property. Doing so will give you additional ways to engage prospects.
One thing you can do to increase the chances of open houses being successful is to interact with your neighbors. Make sure the neighbors know you're hosting an open house. They can answer questions about the neighborhood, schools, and local attractions, as well as provide referrals. Ask if they have anyone who's looking for a home nearby and can introduce someone to you or your property. Instead of being fearful of what happens if you knock on a door, go and talk to them. If no one is home, leave an open house sign that has the details for when the event will happen.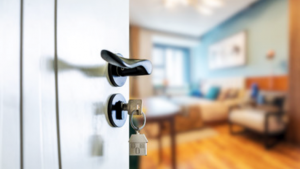 Next is to stage the home by making it presentable and welcoming. This may include painting a scuffed area of a wall or replacing a lightbulb. Ask the seller to put away personal items such as family photos or keepsakes. Always ensure valuables are stored safely and securely out of sight. To make a space more inviting, it is often a good idea to remove decorations and clutter. Sometimes, selling homes can be made less of a hassle by bringing in staging experts. They can help rearrange the space and allow potential buyers to visualize what their life would be like if they purchased the home. If you are talking with sellers who want to sell quickly, they may need fewer renovations or have a smaller budget than those who are looking to wait for the right person.
Another tip that you shouldn't forget is to use an open house sign in app. The evolution of technology offers alternatives to the traditional paper sign-in sheet. With the mobile app, attendees can electronically register from a remote location and all the information is stored that you need. This saves time and ensures accuracy. With apps like Open Home Pro, sign in is easy, and follow up outreach can be as well. Open Home Pro can be accessed on any smart device with an iOS or Android operating system and is downloadable for free. One of its key features includes a digital sign in sheet that can be customized with questions and downloadable visitor notes. Open House Toolkit offers a digital sign-in system that can be used to automatically set up listings and provide custom questions, you can use Android tablets to interact with attendees.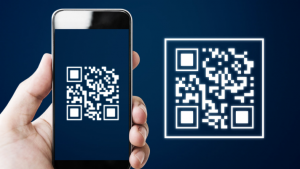 In addition to these, don't forget to add a QR code to your marketing for your open house. The QR code can link to your site and show a video of the home or the open house itself. Take a video of people walking through the home and upload it to your website's listing page so that your customers might find it easier when they search for houses to do their own virtual tours. QR codes replace sign-in sheets and automatically tag one's contact information to the event. This enables organizations to follow up with all attendees right after the event and learn what are their thoughts. If the open house is not a good fit, these leads can now be followed up on.
And when doing the open house tour, focus on the 3 features that make your listing stand out comparables. Does it have more square footage? Larger bedrooms? Higher ceilings? Being able to confidently rattle off three hot sales features that make your listing unique will show off your market knowledge and help sell the listing.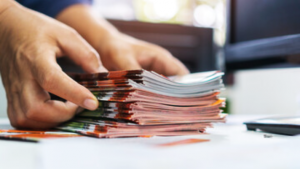 And remember to include an informational packet. As visitors come into your home, give them detailed information about the home itself so they can easily get a feel of it. Make sure to distribute the packets when they leave so that they have time to walk around and look into all the features the house has. So what important information should you include in your packet? It could be information about the home and property such as the number of rooms, bathrooms, or the square footage. There should also be neighborhood statistics like the walkability score, school district, and the nearby amenities. You should also include the floorplan and the guide to mortgage and home buying terms. And don't forget about your contact information. 
In order to be effective when hosting open houses, you have to be consistent. Consistency is the key to hosting effective open houses. Aim for a consistent schedule of one per week, but don't be afraid to throw more when time permits in order to stay on top of newly generated interest. Hosting one a week has good results while hosting weekly will help you maintain a steady stream of leads, shrinking your workload and giving your business better traction.
Also only choose one area to work in. A great way to stay consistent and build traction with your open houses is to focus on a particular area, zip code, or neighborhood. Running around from one side of town to the other not only costs you valuable time but also hampers your ability to establish your brand and build your reputation in the area. Think strategically and target popular areas with a large number of people and homes.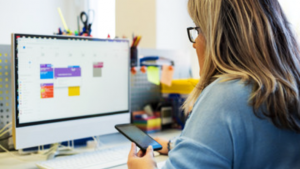 When deciding a day to hold an open house, figure out which day works best with your schedule. Generally, open houses are most effective on Saturday and Sunday because people who work during the week are off from work. However, if you host an open house during the week try to target hours where potential buyers might be at home that evening. Decide what time you can dedicate per week and be sure to stick with it. Anywhere between four and six hours is ideal. To boost your business, start by delegating more of your tasks like negotiations to open houses. If you want to generate more leads, work towards spending eight hours per week which can be broken up into two four-hour blocks each Saturday and Sunday. However, in order to maintain motivation and achieve your goals, avoid setting goals that are intimidating or likely to cause burnout. When setting a schedule, choose hours you can commit to every week without too much mental or physical strain.
To be most successful, don't just host an open house when you personally get a listing.  Make sure to call up other agents on a weekly basis in order to stay up-to-date with new real estate listings. If the agent isn't comfortable letting potential buyers preview the listing, ask if you could hold an open house for it instead. It is said that when you call five agents, you'll likely find at least one or two that will say yes. That being said, it's not bad to have a backup open house in case the primary accepts an offer prior to your open house. A backup open house is better than not hosting one at all because it keeps your clients informed of what's going on. It's a good idea to let the agent know that the open house may change if your primary has an offer before their scheduled day. A secondary open house can also be hosted on Sunday or have another agent host it for you.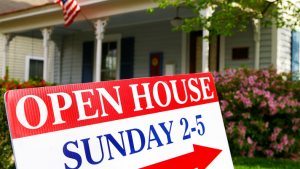 So, do your homework and prepare beforehand. Plan out your time before your event. If you have an open house on Saturday, start planning for this around Wednesday. To prepare for an open house, make sure to create an in-depth comparative market analysis. It's likely that people from your neighborhood and the surrounding area will visit the house. You want to make sure you know about recent sales and other available homes for sale. Also, you might want to take a morning or afternoon and search for listings in the area that are similar to yours so you can provide more knowledgeable input for potential clients. Having similar knowledge may also make all the difference, and could make potential shoppers into future clients of yours. Preparation of your house before an open house event and giving it your best effort means that the event will likely be successful
Also, make sure to add prospects to your database. Hopefully, by the end of each open house event, you've taken down the contact information of many prospects. Perhaps you met them door knocking or found them online. But if not, your sign-in sheets should have plenty of people who want to be contacted in the future. As you are developing these relationships, remember the potential for new clients in the future. If you build an extensive database of prospects, you will be able to give them a more personal experience with your business.
Perhaps one of the most important open house tips for realtors is to set attainable goals each week. That way, you can keep track of your progress in a spreadsheet. You should strive for goals that you know you can consistently achieve. If you need to start slowly to maintain your law career, then open houses are a good way to convert leads and eventually work up to higher hours. Keep track of how the leads you are contacting like you so that you can tweak your skills for greater success. That said, remember that the goal of hosting an open house is to grow relationships with people you're currently not acquainted with. Hence, be sure to track how many new leads you get from your open houses. One way to keep on track is to create a habit of holding yourself accountable.
Hosting an open house doesn't have to be stressful. Following these open house tips will increase your chances of success and help you sell your properties more quickly.
That's it for this blog CORE Member. What do you think of the tips and tricks we've shared? Which of these tactics will you try? Let us know in the comments below. And don't forget to subscribe to our channel, click the notification bell, and like this blog. If you think that we have delivered value please share this blog with one person. Just one share is enough for us, for you to show your appreciation for the commitment and hard work we all put together in creating this blog that teaches and helps you on your mission of building your own fortune. And you don't know that one share could go a long way. And keep in mind that no matter how many times you're going to watch this blog, you won't see any results unless you take action. Goodbye and see you at the next one!
[mashshare]
---