Motivated Sellers are The Best Wholesale Real Estate Deal Leads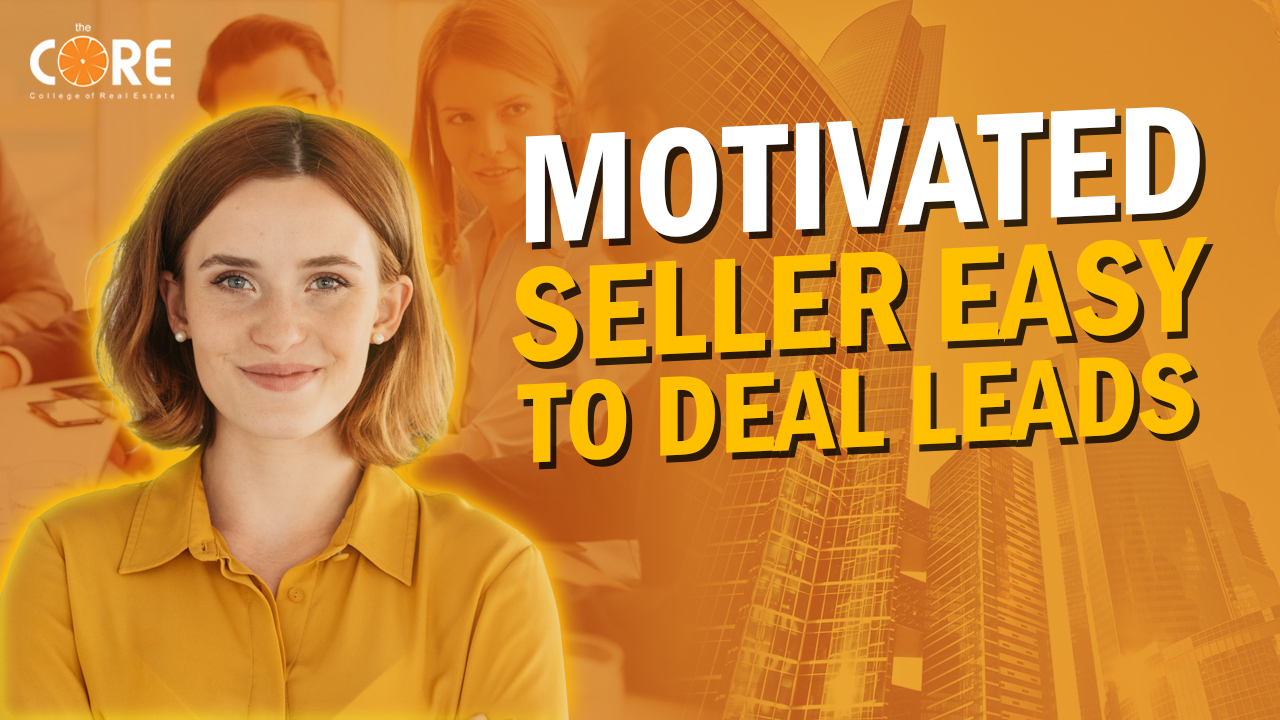 [mashshare]
Some people assume that all it takes to buy a property is a motivated seller and some cash. Investors know that the pot at the end of the rainbow might seem too good to be true, but there are ways to find them. A wholesale real estate deal is a popular investment method in which one person takes on the risk of an investment, but not the cost. This allows them to invest in a property without spending any money at first, and enjoy the profits when they resell the property to another investor. So if you want to know more about these motivated sellers, this blog is for you.
For today's blog, exclusive for our Core members, we will be talking about these motivated sellers that are said to be the best wholesale real estate deal leads. We will take the mystery out of finding motivated sellers by explaining what makes people motivated to sell, signs that a seller may be motivated, and ten ways plus one bonus tip for finding motivated real estate sellers.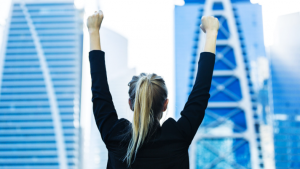 Before that, what is wholesaling? The practice of wholesaling involves selling a property for below market value to put it under contract. The person who wants the deal is called the investor or end buyer and they will assign the agreement to you. When people are looking to buy property that they can keep in custody, they work with a wholesaler. The wholesaler never actually owns the land, and does not connect the buyer to the seller. 
With wholesaling, the investor purchases the property for $95,000, for example, and then the wholesaler performs high-value repairs. The wholesaler is not taking on any risk because they made sure that it was still worth $150,000 after repairs. They are able to make a profit of $15,000 while walking away from the responsibilities of owning the property. In contrast to other real estate investment methods, wholesaling requires you to find a motivated seller. While it is unlikely a property owner will sell their home for well below market value, there are certain circumstances that build motivation to sell in the future.
Motivated sellers in real estate are owners that not only want to – but may also need to – sell their property. Some things that motivate a seller to close on a property quickly include buyers who can be closed in 30 days or less, buyers who agree to purchase the property with minimal contingencies, or accepting properties with extensive repairs.
So here are seven signs that a seller may be motivated. First is that The listing or advertisement contains phrases such as "motivated seller," "cash only," "property sold as is, where is," "bring all offers," and "no reasonable offer refused". Next is the seller is moving out of state or out of the country and doesn't want to be an absentee owner. Also, the owner went through a life-changing situation such as job loss, death of a loved one, or divorce.
Aside from that, properties are sitting vacant and have been on the market for much longer than the average. And the owners want to downsize or move to a nicer climate. The homeowner may be ready for a quick sale because of the specific ways the home needs maintenance. The owner has been straight with the potential buyer about what needs to be done. And lastly, Home is listed as an estate sale, by the REO department of a bank, or is going up for auction.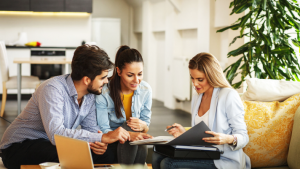 It's probably fair to say that almost every seller likes the idea of an all-cash offer with few contingencies from a buyer that promises to close fast. This is because sellers who are motivated to sell will take a lower offer price in exchange for preventing the house from sitting on the market for a long time. 
Here are some typical reasons why sellers get motivated. First is that the rental property consistently has negative cash flow. That doesn't inherently mean that the property itself is bad. Reasons for losing money on a rental consist of making too small of a down payment (i.e., the loan-to-value or LTV is too high), poor tenant screening, or poor management of a rental property. Next is the emergency or change in family status. Approximately 44% of marriages in the United States end up in divorce. When people realize they've made a bad decision, they may decide that selling their former love nest fast is the right thing to do. Unfortunately, emergencies such as illness or death of a loved one can also motivate homeowners to sell their property. 
Next, the property has a lot of deferred maintenance. Sometimes owners put off making needed repairs because they don't have the time or money. Eventually, there are so many repairs that need to be done that the owner simply doesn't have the money to keep the property in good, habitable condition. Fourth is that the real estate taxes on the property are delinquent. If an individual inherits property from someone else that happens to live in a different city or state, then they will lose interest in the property because they didn't pay anything for it. If a person inherits property that is owned free and clear but then fails to pay the taxes on the property, then he or she can also get delinquent. And lastly, the property owner is at risk of losing the home due to foreclosure.
Distressed property owners may negotiate the sale of their home for below-market prices in order to avoid bankruptcy or foreclosure. Instead of having the property repossessed, financially distressed sellers may work with a buyer to convince the lender to accept an offer for less than the mortgage balance. This helps the seller to avoid a negative mark on the owner's credit report and the bank having to go through the foreclosure process.  Also you can search county foreclosure listings using sites such as Equator.com, HomePath, HUD.gov, RealtyTrac, and Foreclosure.com or sse For Sale By Owner websites such as FSBO.com, ForSaleByOwner.com, Fizber, and Houzeo. 
Use For Sale By Owner websites such as FSBO.com, ForSaleByOwner.com, Fizber, and Houzeo. Or maybe you want to find bank-owned or tax sale properties near you. You can visit the local auctions, or research online. Finding homes on your own takes a lot of time, and keeping up with open houses is even harder. But a real estate bird dog can help you get there a lot faster. And lastly if you work with an investor friendly real estate agent, they may be able to get you access to off-market listings.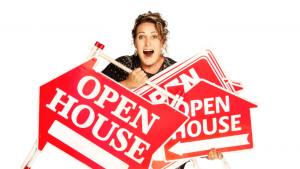 Finding motivated sellers in real estate is difficult, but there are ways of finding them if you know where to search.  Here are 10 methods to consider when searching for a motivated seller. Contact local attorneys who practice real estate law and ask them to let you know when they hear of any probate sales. Aside from that, look for notices of bankruptcy, divorce, or estate sales in the local papers. To find homeowners who may be motivated, invest in a list.
Lists of absentee homeowners or longtime property owners may be found through DataTree Lists or ListSource. You can also Advertise on Craigslist or Facebook offering to buy homes for cash with a quick close. A possible example to use when advertising a business that buys houses, is posting signs at freeway intersections that offer catchy slogans like "We buy houses." You can include your contact information in your slogan or attach a card or flier on the sign.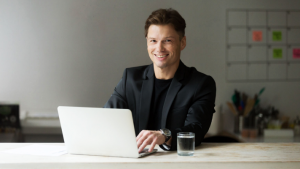 The biggest potential advantage of buying from a motivated seller is that the purchase price could be below the fair market value. For instance, if a home requires thousands of dollars in repairs and updates, the seller may sell at a discount to compensate the buyer for the amount that needs to be spent on repairs. In most instances, the banks don't care if they recover the mortgage balance through selling a foreclosed property than they do if they could profit from it. However, if you buy a pre-foreclosure or lender-owned home, you have the opportunity for gaining instant equity depending on the bank and its property.
Buying from a motivated seller can be advantageous because they are willing to sell the property quickly and are already motivated to start working on repairs and finding tenants. This leads to quicker closing on the deal which results in quicker cash flow. If you are a motivated seller, you can close deals faster by reducing the time it takes to get them to an investor. An investor may be able to negotiate a deal at a lower price if they buy your house quickly. If you buy the home from a motivated seller, they may be willing to provide creative financing. For example, people who inherit property may find themselves with a paid off mortgage and not wanting to be landlords. 
However, if they provide financing for buyers by issuing monthly payments as well, this can be an attractive proposition. And if you opt for seller financing, you don't have to worry about a buyer having a financing contingency and potentially canceling the transaction at the last minute, and if buyers opt for seller financing they may save money on loan fees and have more control over the way that the mortgage note is structured. Although the search may take more time, it can be more financially rewarding than buying a home at full price of one owned by a traditional seller. A motivated seller is someone who might be willing to lower the cost in order to make the sale, as they need or want to sell their home quickly with minimal talk of contracts.
That's it for this blog CORE Member. What do you think of the tips we've shared? Let us know in the comments below. And don't forget to subscribe to our channel, click the notification bell, and like this blog. If you think that we have delivered value please share this blog with one person. Just one share is enough for us, for you to show your appreciation for the commitment and hard work we all put together in creating this blog that teaches and helps you on your mission of building your own fortune. And you don't know that one share could go a long way. And keep in mind that no matter how many times you're going to read this blog, you won't see any results unless you take action. Goodbye and see you at the next one!
[mashshare]
---