Managing Sales Pipeline as a Real Estate Agent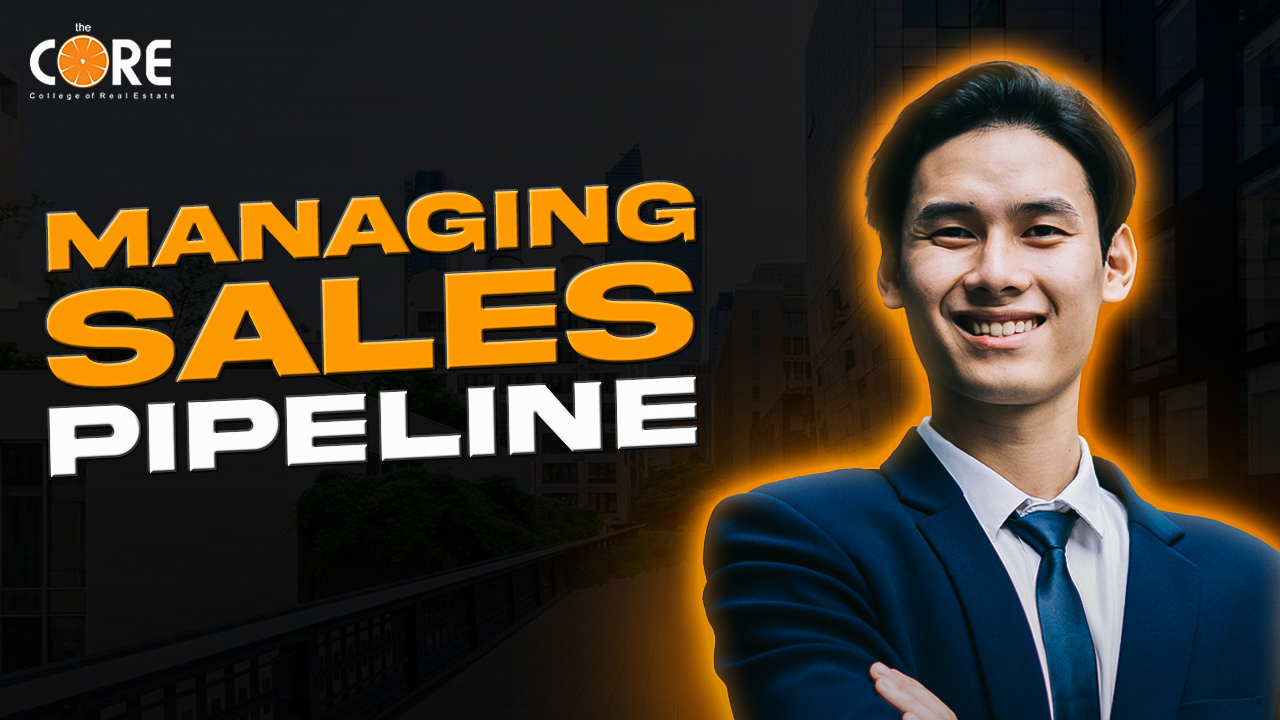 [mashshare]
Along with being a major determinant of business success, real estate pipeline management is also necessary for other businesses. The difference between the two is that real estate deals are always single ones that force you to find new prospects. For a real estate agent, it can be challenging to always keep an eye out for leads. Hunting the market is competitive and requires a lot of work. But these are not the things you wanted to know, right? These are the things that need to be told. We don't want to waste any time, so without delaying more soon we will be telling the true value of pipeline management in real estate.
For today's blog, exclusive for our Core members, we will be sharing with you how you can manage your sales pipeline as a real estate agent. Real estate is like other industries, but a key difference is that in real estate it's usually single-deal for a customer. It often relies on repeat customers where competitive pressures compel agents to offer concessions and reduce fees.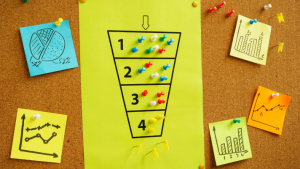 As an agent, being a top agent is hard because repeat business is not something that's easy to come by. You need to always be on the lookout for new leads and as a real estate agent, it can make things even more difficult for you. To create a successful real estate agent, understanding their strengths and weaknesses is key. In order to overcome these hurdles, top performing agents overcome them by using tools and apps that'll help.  If you think that a day or more to get back to your prospects is tough, read on.
It turns out if you wait a day or so, you are 60 times less likely to hit your revenue targets because they are being gobbled up by your competition – the real estate agents who have leads but aren't converting them. If you want to be a top-tier real estate agent, you need to make sure to maintain your pipeline DAILY. Take your sales pipeline, for example. We all tend to take a look at pipeline information rarely. Have you ever thought to yourself about how responding to calls promptly can impact it? So here are a few tips you can follow to manage your pipeline and make more effective lead generation so that your business can increase.
Lots of new leads come into your pipeline daily and you never know which ones will convert. So how do you identify the 20% of your potential clients? Begin by answering these questions: Is the lead looking at other properties? How interested are they in my listings compared to the others? Are they just casual prospects or will they buy a property in the next six to 12 months? Having a filtered prospect pipeline will help you to focus on the prospects that are most likely to convert, thereby allowing you to find prospects more efficiently.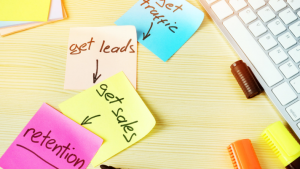 Poor quality prospects in your pipeline will also impede your progress, so it is important to identify them for their lack of potential and remove them from your pipeline. In order for your pipeline to be properly filtered, you need to track the prospects who are engaged with your company by using their website activity, emails that they exchange with you or your organization and a lead scoring model. With CRM software, you get a website tracking tool that tracks your leads' activity and assigns them a score based on the amount of engagement they have with your company. You can categorize them into three different scores- hot, warm, and cold- so you can focus on the most interesting ones.
Without trust, both between an individual and your organization or government, it is difficult to gain the trust of your prospects. But in this atmosphere, who would trust you? In a world where people are distrustful, how do you bring value and earn credibility and build a long-lasting relationship with them?  One way to establish trust with a client is to have in-person meetings whenever possible. Human beings still value seeing someone face-to-face much more than communicating via phone or email.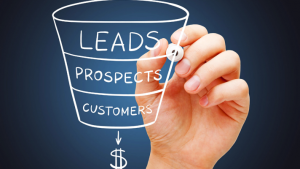 Meetings create trust with clients, who will feel as if you are working for their best interests. This type of relationship increases the likelihood that a client will request your services in the future. As a result, it is crucial that you attend any in-person meetings with clients. You can avoid missing out on such meetings by adding them to your Google Calendar so that you are reminded when they occur. Another way of staying on top of things is syncing your Google Calendar with a CRM so that you have all of the client data at your fingertips but also set appointments and log any meetings.
There are a lot of deals in your pipeline, but which ones you focus on matters. The best companies concentrate on the best leads—those that are high value and that are ready for sale. You need to be mindful and not get caught up with a deal that will not move your business forward. The best way to do this is to rank your deals based on their value such as high-value or low-value. This allows you to pursue the deals that will move you the furthest. Do you find yourself wasting time on deals that eventually don't convert?
High-performing real estate agents have mastered the art of focusing on deals that have higher chances to convert. Most use a CRM. A lead scoring system helps segment good leads from the rest. For example, if someone tells you they are not interested, has left their contact information, or was spoken to by sales but is still at the early stages of the buying process, you may want to focus your energy on those prospects rather than on people who are unlikely to buy anything.
The more you sell, the more work you need to do. To keep your clients engaged, you need to create new listings and maintain relationships by nurturing them with little goodies. To keep clients updated and engage them in your business, you should send newsletters as a regular activity. You should also segment your client base and send relevant messages to each group. Ask yourself some questions like is my client looking for a residential property? Is my client a new buyer or a repeat customer?
What is the price range of the property my client is looking for? This means being ready to send brochures, flyers, property plans, and more, whenever required. In addition, by running regular sales campaigns, you can engage with your customers easily and show them that you haven't forgotten about them. CRM software provides a way for you to manage these campaigns in bulk.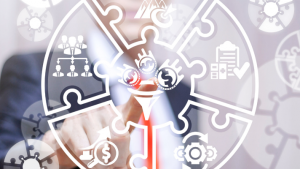 As a new real estate agent, getting hot new leads does not happen quickly. You need to lay some groundwork before you set out in acquiring leads. There's no better way to kickstart this than calling everybody you know!  Why? Think about it: people you know are the ones you can easily establish a relationship with and this increases your chances of completing a transaction. It is important that you win your prospects over gradually, rather than trying to push them into making a quick commitment. For example, you may start with people you already know, such as friends or family, because they will trust in you more than someone else due to the fact that it's harder for them to get to know you.
Leads who are not qualified for real estate projects often fall through the cracks, only coming into contact with the first stage of the sales pipeline. Fortunately, these stages can be completed quickly and provide great visibility on what stage of your sales pipeline is the most productive. The first stage is pretty self explanatory, it is the new lead. When someone from this stage in the sales pipeline has been identified by a company, they are fresh and untouched. One thing that has happened is that the person has been identified to be approached.
It is suggested that people call these fresh, untouched leads or complete a contact us form on their website. These types of leads may need at least one contact before they are ready for sale. The next one is contacting. We are contacting a lead that is in the stage of "contacting" because they are one step from being a New Lead. You should be constantly pushing ahead the sales process with leads to maintain their interest. This stage is important because it helps you and your sales team respond quickly to leads.
You don't need to start following up right after they enter your funnel as that's not offering them a unique experience. Then, we have the engaging stage. We engage with leads in this stage by following up on their response, often for a conversational exchange. These leads are distinct from those that we have reached out to but haven't been able to get a response from.
A qualified lead is ready to work with you and advance in the sales process. Following a conversation, they are a part of the next phase of the sales cycle, where they will work with you to finalize the purchase. They represent an upfront investment in future revenue. Leads may skip some stages to get to a qualified lead on the first phone call. This is possible, but not always. Other stages ensure that nobody slips through without being qualified.
After you input prospects into a pipeline, lead qualification will help point out the best way to spend your time. Lead qualification can classify leads accordingly with labels such as "warm" and "cold", indicating which ones need to be focused on the most. "Hot" leads are at the bottom of the sales funnel. They know what they want (e.g. a 3-bedroom house on Main Street) and they have the means to get it (e.g., their house is already under offer).
Knowing which leads are hot will tell you who you can contact directly when their conditions are met. However, to maintain a relationship with a cold lead, social media and an email newsletter are great. You can showcase your listings and give your readers valuable real estate tips.
In 2021, homes were selling at a fast pace, and sellers typically claimed the full asking price. According to the National Association of Realtors, people are predicting that the housing market will slow down in 2022 with expected sales of properties at about 6 million in the US. It still takes a lot of people to buy and sell new homes. To move a small percentage of that pool through your own pipeline (and not lose prospects to other realtors), you'll need to keep on top of your client communication.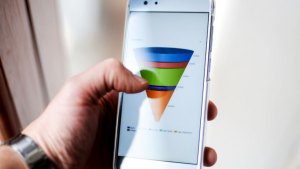 One of the most personal ways to do this is by arranging a telephone call. It's not enough, however, just to get on the phone every day. To be a successful realtor, you have to track your phone call and meeting activity. By logging these details with relevant notes, you can keep on top of everything that happened with the client so far. Include key details about what the client is looking for, how recent showings went and if there was any change of mind about the single-car garage. Keep all of your prospects' date preferences in one place to make business more efficient.
Focus on the deals that are nearest to closing, but keep your eyes on deals that might be coming up. Say you have four deals likely to close this month. If you focus all of your energy on getting those deals across the line, your next month could look much quieter. In order to keep your business alive in a competitive market, it's key that you constantly knock on new doors by marketing through prospecting. You should set aside time to network and to create content on your blog. You need to be consistent if you want your campaigns to be successful. Begin by collecting contact information from your prospects. Then, qualify them and set up meetings to figure out their needs and goals.
Engage consumers in a more targeted way by quickly responding to their inquiries and scheduling focused meetings with them. When creating advertising materials, it is important to look at what stage the prospect is in the sales process. They will then have meaning to them and not just be a marketing gimmick. Clients prefer getting emails or phone calls that are specific to what they are looking for. Segmenting your leads into the top and bottom of the funnel will help tailor your communication strategies. To see the success of your posts, keep track of the results and what works. That way you can focus on what needs more energy and take off from what needs less.
That's it for this blog CORE Member. What do you think of the steps and tips we've shared? When are you going to start, if not today?
Let us know in the comments below. And don't forget to subscribe to our channel, click the notification bell, and like this blog.
 If you think that we have delivered value please share this blog with one person. Just one share is enough for us, for you to show your appreciation for the commitment and hard work we all put together in creating this blog that teaches and helps you on your mission of building your own fortune.
And you don't know that one share could go a long way. And keep in mind that no matter how many times you're going to watch this blog, you won't see any results unless you take action. Goodbye and see you at the next one!
[mashshare]
---