Ken Griffin Identified as the Buyer of Record $107M Miami Sale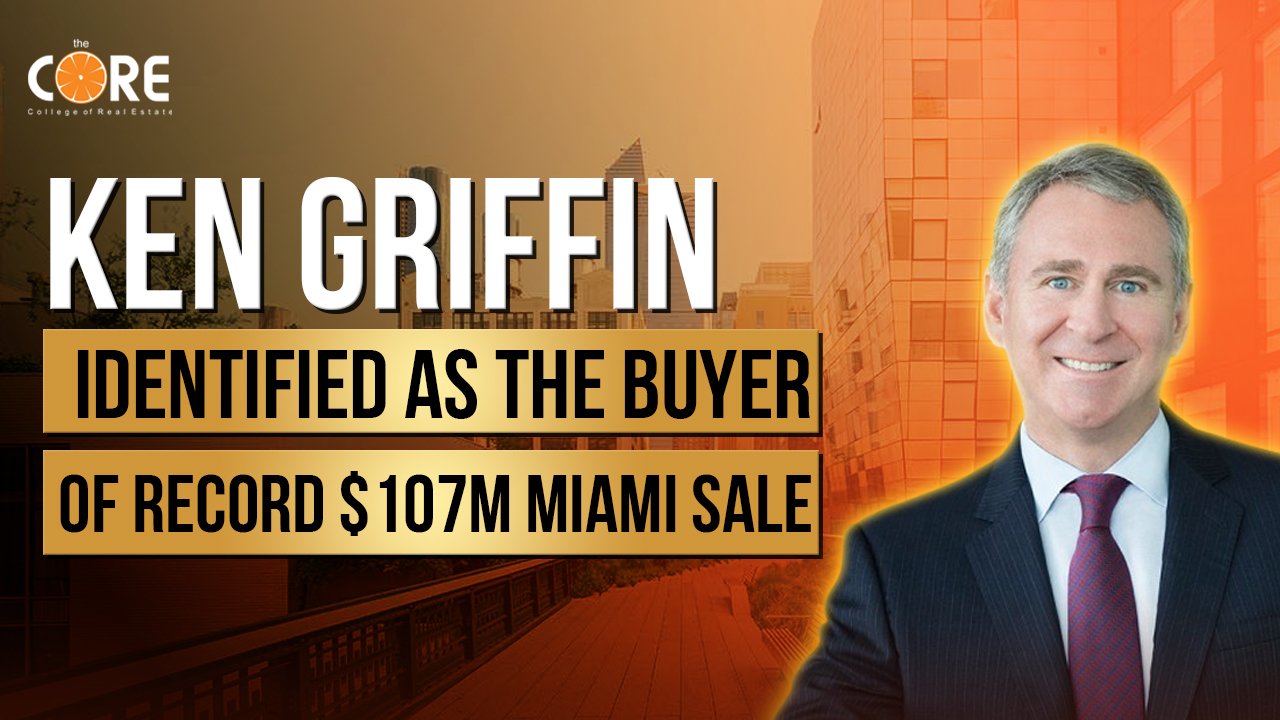 [mashshare]
Hello, people. Welcome to the CORE College of Real Estate Youtube channel. A waterfront estate in Miami's Coconut Grove area has been listed at $106,875,000 and is the first home in Miami to cross the nine-figure price threshold. The listing agent is Ashley Cusack of Berkshire Hathaway HomeServices EWM Realty, and the property will set a new Miami record.
Hedge-fund billionaire Ken Griffin has purchased $800 million worth of real estate in Florida in the past few years. He recently announced that his company Citadel was relocating from Chicago to Miami. He was reported to be upgrading to a more high-profile location. If you want more real estate content, CORE members, subscribe to the CORE College of Real Estate Youtube channel and hit the notification bell.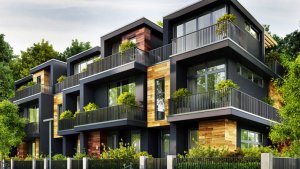 Though the mansion showcases Adrienne Arsht's mastery of modern architecture, the price is not for her palatial estate. The 4-acre property was listed in January with a $150 million asking price. Jill Hertzberg from Zeder Group represented Griffin. "As the steward of this beautiful property, I am proud to leave its legacy to the next generations of caretakers," according to Ms. Arsht. "May they also enjoy the breathtaking view!"
Ms. Cusack said the deal happened quickly, with Griffin visiting the property for the first time in July. Ms. Arsht does not know which charity to donate her proceeds to yet,, according to Ms. Cusack. The estate includes two separate houses, with a total of 12 bedrooms and roughly 25,000 square feet of living space. Ms. Arsht built the first of these homes in 1998, on land once owned by Ziegfeld Follies star Peggy Hopkins Joyce and her then-husband James Stanley Joyce.
Arsht restored Villa Serena after purchasing it. The Mediterranean Revival-style home was originally built in 1913, and 3-time presidential candidate William Jennings Bryan bought the house. The estate has a tennis court and a pool. The neighborhood is near the James Deering estate.
Ms. Arsht is the former head of TotalBank, and donated $30 million in 2008 to the Adrienne Arsht Center for the Performing Arts in Miami. 
A $100 million-dollar deal has been common in Miami, and this is the first time we have seen a nine-figure transaction in the place. Earlier this year, Phillip Ragon forked over $93 million for three homes in Golden Beach. Ms. Arsht's property drew both local and international interest and is a reflection of the changing perception of Miami as a capital city. The sale price was due to the growing number of travelers, businesses, and cultural centers in Miami.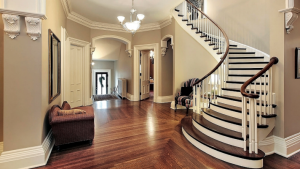 Griffin has primarily invested in property in Palm Beach. Documents show that he has purchased just over a decade's worth of land and paid a total of $350 million. He plans to build an estate on it, making it a grand estate in the county. Griffin also owns homes in other states, including New York, London, Chicago, Hawaii, and the Hamptons.
Kenneth Cordele Griffin (born October 15, 1968) is an American hedge fund manager, entrepreneur and investor. He operates Citadel LLC with his brother Edmund Griffin, the founder, CEO, CIO and 80% owner of Citadel LLC. He also owns Citadel Securities which is one of the largest market makers in the U.S. Griffin's net worth in 2022 was estimated at $27.2 billion. Griffin ranked 53rd on the Forbes 400 list of wealthiest people in the United States.
Griffin provides millions of dollars to senior political candidates and causes. His donations primarily support Republican ideals, but he also supports charitable causes in education, the arts (including his own Impressionist Collection), and personal residences, with a total worth of over $1 billion. 
Griffin was born in 1968 in Daytona Beach, Florida, the son of a building supplies executive. Griffin's father had various jobs and was a project manager at General Electric. Griffin's grandmother, Genevieve Huebsch Gratz, inherited an oil business, three farms, and a seed business. Griffin was born in Boca Raton, grew up mostly in Texas, and went to school in Wisconsin. He went to middle school in Boca Raton, and he was the president at his high school's math club.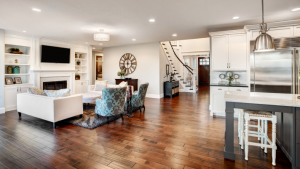 On EDCOM, Griffin ran a company out of his bedroom that offered discount educational software from 1986 through 2014. Griffin graduated from Harvard College in 1989 graduating with a degree in economics. His first investment came from purchasing put options on Home Shopping Network, which made $5,000 for him. Griffin also invested in convertible arbitrage opportunities.
He was barred from running his own business but convinced the school to allow him to install a satellite dish on the roof of the Cabot House dormitory and received stock quotes this way. Griffin also convinced Terrence J. O'Connor, manager of convertible bonds at Merrill Lynch Boston, to open a brokerage account for him with $100,000. The fund was launched in time to profit from short positions on Black Monday. Griffin took part-time classes out of college and graduated from Harvard with his Economics degree in 1989.
After graduating in 1989, Griffin moved to Chicago where he worked with Frank Meyer, founder of Glenwood Capital Investments. In 1993, Griffin made 70% by trading $1 million of Glenwood capital. A little over a year after his $1 million donation, Griffin founded Citadel. The company at the time managed over $4.6 billion in assets, which was largely due to contributions from Murphy.
In 1991, Citadel saw returns of 43% on their investment and 40% in 1992. Things didn't go very well in the early 2000s, but Citadel took a turn. In 2003, at the age of 34, Griffin had an estimated net worth of $650 million. Tigress made Griffin lose almost 20% of his investment within just a few years, which is troublesome since the fund was funded by Julian Robertson.
Citadel acquired the positions of Amaranth Advisors at a large discount in 2006. Griffin's hedge fund put the investing public at great risk to make a profit in a short period of time. Citadel had leveraged 7:1 and when it finished 2008 down 55%, they rebounded with a 62% return in 2009. Griffin earned over $900 million in 2009, over $1.4 billion in 2014, around $600 million in 2016, and over $1.4 billion in 2017. In 2018 Griffin earned almost $870 million, while they also made more than that this year with almost $1.5 billion so far.
In 2015, Griffin is said to have hired Katy Perry and Maroon 5 to entertain his employees at his own expense. Griffin was the richest in 2020 according to Bloomberg with a net worth of $20.3 billion after Cisteur, the company he had an interest in, saw record profits of $11.2 billion just in the first half of 2020. Investors were impacted by high volatility and large volume from retail traders.
Griffin attracted criticism in January 2021 for the role played by Citadel in making financial bets with GameStop. In order to help out Melvin Funds, Citadel invested $2 billion into Melvin Capital, which had suffered losses of more than 30% on account of its short positions. On January 28, Robinhood announced it was halting all purchases of GameStop securities except to cover shorts, and only those who are already holding them would be able to sell; GME Stock's stock price dropped sharply shortly thereafter.
Citadel is an investment company that manages money for a variety of high-net-worth individuals, 85% of which is owned by Griffin. As a result of Griffin owning both the entity that makes financial bets and playing the markets he makes bets in, there are many critics accusing him of a conflict of interest when the market maker is also placed in the same marketplace. The House Financial Services Committee convened on February 18th to address this controversy. Griffin personally funded four congresspeople on this committee, among other donations to Republican lawmakers like French Hill, Andy Barr, Ann Wagner, and Bill Huizenga.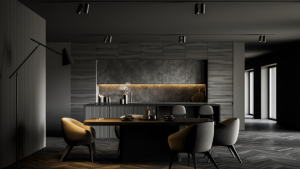 Griffin has been involved in supporting the Bill and Melinda Gates Foundation in the promotion of charter schools and tutoring. In 2011, he worked with University of Chicago economics professor John A. List to test whether the investment in teachers or in parents produces better student performance outcomes. The test was conducted in four states; estimates from this study suggest that investing in teacher quality may be more cost-effective and produce greater student performance than investing in parents.
Every dollar donated to Harvard University by Griffin is the largest single donation ever given at the institution. In 2014, he was elected to a five-year term on the University of Chicago's board of trustees. He is also a member of the Economic Club of Chicago and the civic committee of the Commercial Club of Chicago. Griffin's charitable fund donated $1 million to the Obama Foundation in October 2017.
In November 2017, Griffin's charitable fund awarded a $125 million grant to support the University of Chicago Department of Economics, renamed after him as the Kenneth C. Griffin Department of Economics. In April 2021, he donated $5 million to an initiative to provide students in Miami with Internet access. The Field Museum of Natural History, in Chicago, has been graced with a generous donation by Griffin. The dinosaur exhibit is named the "Griffin Dinosaur Experience." In October 2019, Griffin's charitable fund announced a $125 million gift to the Museum of Science and Industry in Chicago. The museum will be renamed the Kenneth C. Griffin Museum of Science and Industry.
In November 2021, Griffin outbid a group of crypto investors to purchase the last privately held copy of the United States Constitution at auction for $43.2 million. Griffin stated that his goal was to ensure Americans could view and appreciate the Constitution in our museums and other public spaces, with plans to display it first at the Crystal Bridges Museum of American Art in Arkansas. In 2010, Griffin helped the Chicago Symphony Orchestra with their productions at Millennium Park. Additionally, he supported the University of Chicago's Center for Urban School Improvement and contributed to Lurie Children's Hospital.
Griffin gave $15 million to Robin Hood Foundation. The University of Chicago announced a $25 million donation from Kenneth Griffins in May 2022 to launch two community safety academies. The donations aim to professionalize police departments by educating their leaders and changing their practices through coaching, accountability, and data-driven decision-making. This donation came after Griffins' $10 million donation to the Crime lab in 2018.
Griffin has been a Trustee of the Museum of Contemporary Art, Chicago, since 2000, and he has supported their exhibitions. In July 2007, Griffin donated a $19 million addition to the Art Institute of Chicago which was designed by Renzo Piano. The Cezanne paintings have also been loaned to the institute. Griffin has been influential in art in Chicago and New York. He was involved in the design of the Griffin Museum of Art in Chicago by donating $10 million. The museum, named after him, is a center for modern art.
In December 2015, he donated $40 million to the Museum of Modern Art in New York. He made a $20 million donation to the Norton Museum of Art. In 2021, he outbid a group of investors to buy an original United States Constitution for $43.2 million.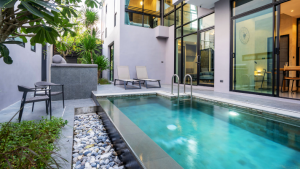 Griffin is a member of the Fourth Presbyterian Church of Chicago in Chicago, Illinois. He married in the church. In 2011, Griffin donated $11.5 million of the $38.2 million needed to build a new chapel which is called "The Gratz Center." It was named after his grandparents. 
With a $2 million donation from Citadel and Citadel Securities, Weill Cornell Medicine is aiming to fortify the world against COVID-19 and identify newly diagnosed cases of the illness. When COVID-19 first struck in 2020, Griffin made a generous $2.5 million donation to support food services for children in Chicago Public Schools. In May 2020, Griffin and his partners donated £3 million to help develop a COVID-19 vaccine. This donation is being used to support Nightingale Hospital.
Griffin's first wife was Katherine Weingartt, his high school love. They divorced in 1996. In 2002, Griffin met his second wife, Anne Dias-Griffin, after being set up with her on a blind date by a mutual friend. She is a Harvard Business School graduate and former Goldman Sachs employee who went on to create Aragon Global Management. They married in 2003 and had three children.
Griffin filed in 2014 the divorce petition citing irreconcilable differences with his wife. For the agreement that governed how their assets would be split, Griffin and his wife entered into a prenuptial agreement. During the time of their marriage, Dias-Griffin received $22.5 million from Griffin who gave an additional $1 million each year they were married, totaling to 37 million. Before negotiating for an out-of-court settlement, when Dias-Griffin filed for child support during the divorce, she wanted $1 million per month for her children's travel and other expensive items for her lifestyle. Ken Griffen denied these requests but agreed to pay $11.75 million, in which she relinquished ownership of the penthouse in Chicago as well as custody of their children to him.
In a 2012 interview with the Chicago Tribune, Griffin identified as a Reagan Republican. He said that the belief "that larger government is what creates prosperity, that larger government is what creates good" is mistaken. On CNBC in November 2015, Griffin admired Scott Walker, declaring him to be an "absolute champion of free markets and a champion of smaller government." In April 2016, Citadel, which owned over one million shares of McDonald's, was the target of protestors supporting the Fight for $15.
In 2018, Griffin was appointed as the national finance chair of Rick Scott's political Super PAC. In November 2018, Griffin criticized Donald Trump's tweet about Jerome Powell. He stated the tweets were "completely inappropriate for the president of the United States." In January 2019, Griffin was singled out by Elizabeth Warren on FB and publicly listed as someone who could pay Warren's Ultra-Millionaire Tax.
In a March 2019 interview with David Rubenstein, Griffin went on to critique Warren's plans. In January 2020, Griffin was absent from a signing ceremony for the phase-one trade deal with China at the White House. The event allowed for President Donald Trump to criticize Griffin. In September 2020, Griffin wrote a column in the Chicago Tribune opposing the idea of a flat tax to a graduated tax proposal by Illinois governor J. B. Pritzker.
That's it for this blog CORE Member, remember to subscribe to our channel and if you feel like we've delivered value please share this blog with ONE person. That's right just one person as a token of your appreciation for the hard work we put into making content that educates and helps you on your mission of building your own fortune. Remember you can read blog after blog, but it isn't until you actually take action that you'll start to see results. See you soon!
[mashshare]
---