Important Variables that Influence the Value of a Home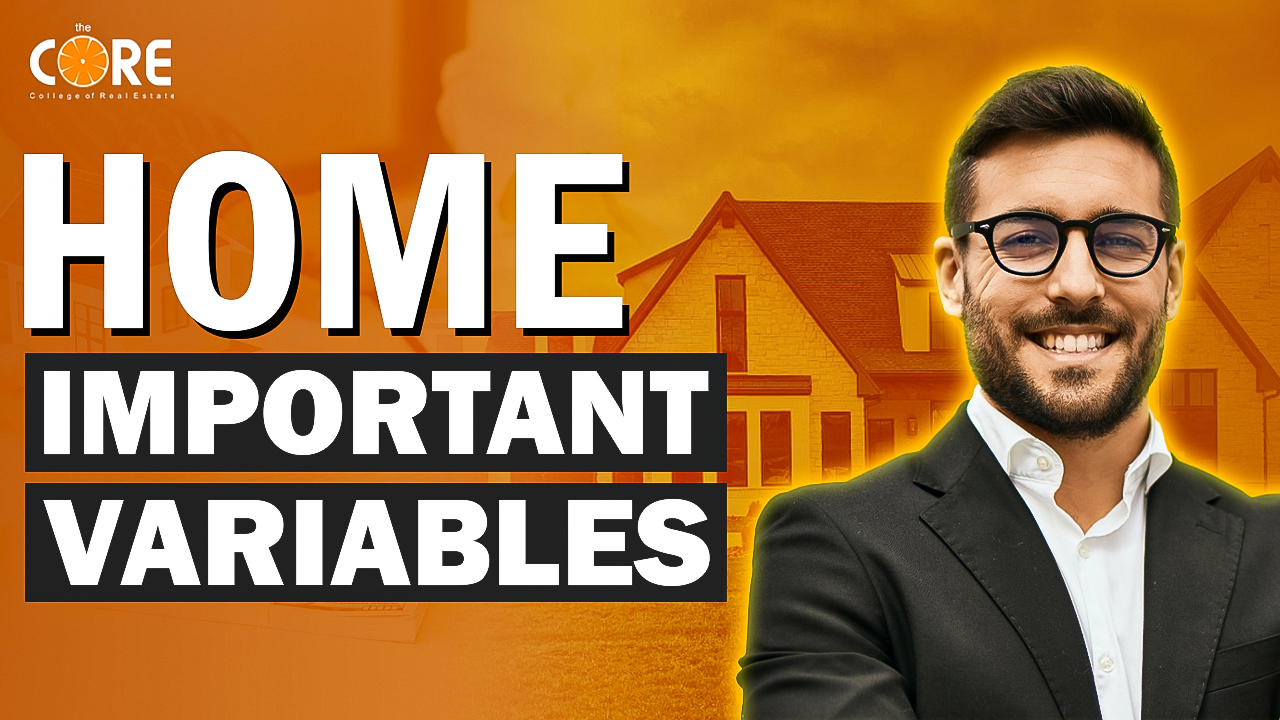 [mashshare]
To determine how much profit a property sale can make, one must look at the factors that would cause property value to increase. Bloomberg tries to emphasize that recent supply and demand of homes being purchased is largely responsible for today's property values but there are many other factors that contribute to this value as well. So if you want to know what these said factors are then this blog is for you. 
For today's blog, exclusive for our Core members, we will be talking about the different important variables that influence the value of a home. The increase of a property's value is called "appreciation". Appreciation stems from a series of factors that influence one another, ultimately driving the price of the home up. So now, we will discuss the factors that cause property values to increase over time and how to obtain a home value estimate.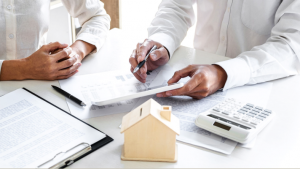 Firstly, you must understand that location is the most important part of home value. Homes don't actually appreciate in value, but the property they are located on does. What does this mean? The physical properties of a home tend to depreciate, whereas the location itself helps or hurts property values. For example, if you are in a close-knit neighborhood with an excellent school district, your property will likely be more appreciated than if you're not. 
Historically, homes that are near urban locations with close proximity to employers, restaurants, shopping, and recreation hold more value than those in rural areas. Communities that take the initiative in improving their amenities by developing restaurants and parks have homes that increase in value over time. Community improvements that include the development of nature trails also boost home values.
According to research, properties adjacent to naturalistic parks and open spaces have an 8 percent to 20 percent higher value when compared to comparable properties. The value found in the property decreases to near zero as the distance away from the park increases, with a half mile as the cutoff. An example would be Gilbert's $425 million Capital Improvement Plan has resulted in a phenomenal increase in home values with the development of streets, parks, and water infrastructure. These developments led to new restaurants and other businesses in the area. With the current housing shortage, Gilbert is making headlines in Arizona. With a booming population and recent ranking as the 5th best place to be in the nation, this town is moving up in rankings quickly.
Urban home values have historically grown at a faster rate than rural, but lately, there has been an upward trend in rural home values. There are much more remote work and education options today, which has stimulated home buying in rural communities because of the increase in space. "We're seeing a big trend in people moving out of the city to [locations] that are an hour or more away.
They're looking for a little space, a yard for the kids to play in, and more of a community feel. That's brought the demand and property values up for homes outside of the city in a way we've not seen before. Prices outside the city are rising much faster right now than within the city," states Freeman, who works with over 68 percent more single family homes than the average agent in her Seattle market.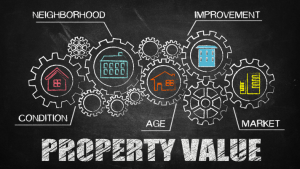 Low crime rates in a neighborhood tend to make homes of that community more valuable. This finding is supported by the idea that having a lot of younger people around brings more chances for crime, while an aging neighborhood means those youth are unlikely to be engaging in risky behavior.
One out of four recent homebuyers were swayed by their children's public school or private school when deciding on a neighborhood. Roughly 46 percent of people in their 30s took this into account, while 36 percent of those in their 20's considered it as well. When a school district performs well, as deemed by grades given by the state and ratings by greatschools.org, buyer demand rises in neighborhoods nestled in that district's zone, driving property values up. Occasionally, the state or responsible body will redraw school zones which redistributes communities to new schools. These redrawn zones often result in a boost in property values as the new neighborhoods become more desirable for buyers.
Homeowners with HOAs have a 5 to 6 percent higher property value than homeowners without those regulations. An HOA, in the modern sense, establishes a good quality of life for its inhabitants and also protects property values by regulating beauty and maintenance standards. When an HOA is added to an existing neighborhood, the home values climb in consequence. 
The more aesthetically pleasing and historical a home, the higher its value. The study by PlaceEconomics cites that in Raleigh North Carolina, homes are 49% more valuable when they are located near places of historic interest and 84%-111% more valuable if they are located in historic districts.
What we've seen recently is that an inventory shortage leads to home values going up. In the housing market, when there are fewer homes to choose from, prices go up. Fewer sellers compared to buyers have led to a real estate inventory shortage. To make matters worse, the labor and building material has decreased due to the shortage of homes. As a result, many people are bidding on homes and high housing prices are becoming more common in America. With the scarce availability of homes, buyers are fighting over houses because of the high demand. As a result, prices are being driven to new highs.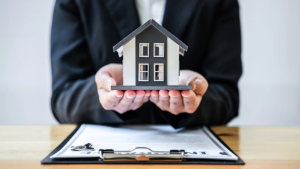 As the sale prices of your comparable or similar existing properties in your neighborhood rise, the price of your home increases. Real estate comps are those that exist with similar size, age, features, and so on in your area. Comps are surveys of properties with similar features, which realtors and appraisers might use in determining a property's value. When bidding wars in a certain neighborhood occur, the sale price is higher than previous prices of similar homes. Sellers can list their homes at a higher price and achieve a higher sale price if more bidding wars continue to happen.
Victoria Lance, a top agent in Georgia, has experienced the domino effect called pushing the price point. Dominating summer 2020's hot seller's market, Lance reflects on her recent experience with this. "I sold a house at $368,000, then the same floor plan ended up selling at $385,000. And I just went on a listing appointment last week, same floor plan, same community — it was on a side street which is a little more desirable — and I told them to list it at $400,000." In this example, if the first home listed at $368,000 would have been listed later, then it is possible that their property value would have increased and they could have sold for $390,000 or more due to comparative sales.
According to Benson, the value of a house is affected by its usable square footage. The greater the usable square footage, the greater the home value in the eyes of appraisers and buyers. Unfinished space in your home, like foyers, backrooms, and walk-in closets, is not taken into account. Instead, appraisers apply a percentage to the amount of finished space that can be used as livable quarters. But don't discount the spaces as value adds just yet! If you expand your home's square footage with a home addition, finished attic, or basement, your property value improves to varying degrees. It especially benefits if the additional space can be used for a home office.
"Here in the Seattle area, nine out of 10 homebuyers are remote tech workers, working for Google, Amazon, Microsoft, and they're looking for homes with extra office space," says Freeman. Homes with ADUs or mother-in-law suite expansions have the potential to be more valuable by about 38 percent. Grant Freeman suggests that families are more likely to open up these spaces for their parents and adult children now in order to create a safe place after the pandemic. People can also reap the benefits of an additional income source.
Older homes generally have a lower resale value than newer homes. Home appraisers rate the condition of your home on repairs required and if the house is well maintained. A house with a sound foundation and structure, functional systems, and that is well maintained can also have a higher resale value. If you make sure to maintain your property and use newer, better materials in design, it will have a higher value. Buyers should take note of the age of the home so they can see when these models may have been implemented if they weren't maintained correctly.
Homes that have been updated with newer features and layouts will most likely be appraised at a higher value than similar homes. And if you're noticing that it seems similar homes are appraised for high values, the reason might be because the new remodel included modern features which attract more homebuyers. Some remodeling projects typically boost value and recoup project costs. One is landscaping.  The lush landscaping around a home is worth 1 to 10 percent more than homes without landscaping.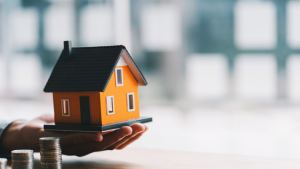 Top agents in the industry believe that 75 percent of the time, with well-landscaped homes. Remodeling Magazine reported that remodeling a small kitchen can add up to $18,206 in resale value and recoup up to 77.6 percent of project costs. A new wood deck adds on average $10,355 in resale value. HomeLight's Insight reveals that new stainless steel appliances add on average $5,982 in value and double ovens add an average of $2,414. Another way to increase your home's value is to improve any aging systems. Upgrading or repairing a system such as HVAC, installing energy-efficient windows, or installing a new garage door can increase efficiency and resale value. Updated fixtures and paint instantly update your home for a relatively small price tag.
The zoning of a property is another variable that determines that property's market value. Zoning is a method used by municipalities to regulate how property can be used within certain areas. Local zoning laws may include business, residential and industrial properties. Low-, medium- and high-density residential zones are just some of the examples. Restrictions in place to protect the value of the home, population, and job growth can lead to the need for more residential expansion. Zoning laws are modified to allow greater future development, which is called upzoning. Upzoning can have mixed results with benefits often debated. Studies have shown that upzoning can increase the home's market value and potential for development.
With falling interest rates and more people able to afford homes, the real estate market offers many potential homebuyers. Current homeowners who can afford to upgrade their homes also boost the number of possible buyers. The corresponding increase in demand for housing drives up the value of homes.
As a country's economy grows, home prices increase. This is because when employment rates have improved, more individuals will be able to afford to buy a house. When an economy is trending positively and people are confident about their financial situation, the number of home buyers entering the market will also increase, driving up prices. If home builders have to pay employees as much due to minimum wage, they will then pass this cost on to the home buyer, and this will increase the value of their property.
But the economy doesn't just benefit from home ownership. When property values increase, homeowners see their wealth grow, which in turn encourages spending.  When the economy is doing well, homeowners have money to spend on things like home maintenance and upgrades, as well as more cash flow for investments.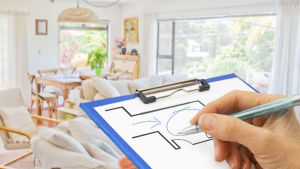 In a similar manner, politics and the economy frequently coincide. Government activities that either deliberately or inadvertently stimulate the economy and build trade can cause market values to rise. This includes legislative action and political climate. Governments create policies to boost demand, which benefits real estate. These include policies such as incentives for lower interest rates and for taxes.
These policies lead to higher property values and demand. And confidence in a country's economic status is often correlated with the stability of its governing body. Roymartin, an Industrial Material Manufacturer, states that markets experience growth during election off years and decrease in value when that governing body has varying political ideologies.
The value of properties nearby the disaster site increases after a tragedy. The decrease in supply and the increase in demand lead to a higher price for these unaffected properties. Homeowners in unaffected communities near a disaster area tend to see higher property values. While at first glance it doesn't seem like this should be the case, homeowners are willing to pay higher insurance rates so they can continue living close to natural disasters.
Natural and man-made disasters can lead to positive community development. After a disaster, sellers may make improvements to make their homes more attractive to buyers. For example, after a natural gas explosion in Massachusetts, sellers who replaced their natural gas appliances with electric units saw a jump in their home value.
The National Association of Realtors says that as the cost of housing has risen, millennials have become a huge chunk of the market. Now, 37 percent of homebuyers are millennials, with 22 to 30 being the age group making up about one-third and 31 to 40 being the second-largest group. The demand for homes in suburban areas where the value is incrementally growing is attracting buyers who are not looking at starter homes in urban neighborhoods.
So why should you know the value of your home? If you are looking to sell your home, considering refinancing your mortgage, or buying a homeowners insurance policy it is important that you know how much your house is worth. For a better understanding of what your home's value means, how it may change over time and what the impact may be if the market shifts significantly in your neighborhood, city, or even the whole country, here's our breakdown.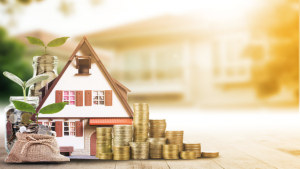 Now you might be wondering, what is the value of your home? If a property is worth what a buyer is willing to pay, then all you have to do is find someone willing to pay as much as you think it's worth. When determining the value of a house, there are number of factors that influence the price. For example, buyers place no value on any fun moments you may have shared in that home, and if they change their mind about the pool or bathroom upgrades, they won't return what you paid for them. Homeowners often try to calculate the value of their house based on other homes that have been sold, but this is not always accurate.
Ultimately, the financial backing in a deal determines the property's value, and it can be a mortgage lender that sets this amount as well. Property valuation is primarily based on recent sales of comparable properties in the area, including square footage, number of bedrooms, and lot size. Professionals who determine property values will compare all the details that make your house alike to others and then calculate its value. But if your property is unique, for example, it has a triangular lot or a four-bedroom house in a neighborhood full of condos, determining the value can be more difficult. There's no one appraisal with a guaranteed outcome. To make appraisals more predictable, some companies use standards that include the specific assessment criteria, the standards used for the site visit, and when any discounts are applied.
In the case of buying property, the lender will prepare an appraisal on the property as part of its assessment. The appraiser will look into everything about the property, including how long it's been on the market and other details of recent real estate deals to get a better idea of how much it's worth. If the appraiser comes back with a lower valuation than what you've agreed upon, the lender will say that it's willing to lend an amount equal to the property's value determined by the appraisal, but not more. Say the appraisal comes in at $340,000 and your agreement is $350,000, if you want to buy it for $340,000, you have to come up with that $10,000 difference.
If you agree to purchase for $330,000 instead of for $350,000, then their lender would be willing to complete the loan. This may put sellers in a vulnerable position and appraisal values are often negotiable at this point. Further, if there is excessive interest from buyers in the home, the appraiser's opinion may be swayed as well. The Los Angeles market has been extremely competitive. It saw an initial lift of shelter-in-place orders when the pandemic hit, and house values have gone up ever since.
Multiple offers are to be expected when a home becomes available, and homes often sell above the asking price. With the number of available offers, and the high prices, it is possible to prove that the market valuation of a home has increased. Lindsay Katz, a real estate agent with Redfin in the Los Angeles area says: "I don't know how you can't justify that price when 13 people agree."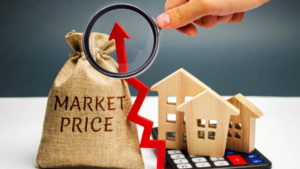 If you are thinking about selling your house and are struggling with how much it should be worth, hiring an appraiser will help you determine the true market value. Maybe you and your real estate agent are struggling to agree on the potential sale price. You could bring in a third party for additional insight. Typically, appraisals cost between $300 and $400, according to Angie's List. 
There are many online home appraisal tools available to help you find a range of information on your home value. These resources include Zillow's Zestimate and My Home Tool, as well as the Federal Housing Finance Agency's House Price Calculator. One important thing to keep in mind is that an online estimator can only predict your home's value by looking at what's on the internet. An appraiser depends on facts and information not available to a computer, like storm damage or other trends in your city, which can reduce the accuracy of how much your home is worth.
The online algorithms also don't necessarily have the ability to account for more localized factors, like the impact of severe storm damage or trends taking place in your city. "Market conditions can change in a relatively short period of time, which means you'll find different prices for home listings if any are actually going to be sold," says Danielle Hale. Hale is chief economist at realtor.com
When determining how much your home is worth, the tax assessor checks the prices of similar houses that sold recently and what it would cost to build a house with the same qualities in your area. They also examine if you've had recent improvements done if you earn money from your property, and whether or not you have upkeep costs for the home. Your property's assessed value for tax purposes is often lower than the appraised value, which is a good thing. Taxes are based on the assessed value of the property, so if it has increased its value, you'll have to pay more.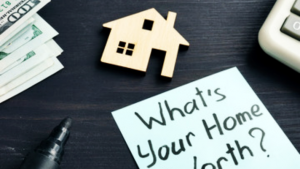 So, how do these market values apply to your home? There are many ways to find out the purchase price of your house. There are appraisal reports, assessments, and even monthly, quarterly, or annual reports that give you information on a national and state level. The value of homes is constantly changing with new buyers coming in and with more expensive prices on homes. There are various sources of data, with some sources relying on estimator tools, listing prices for houses currently on the market, or property value information from local assessors' offices. These numbers may not always reflect the actual sale price of real estate deals that closed during these time periods. National trends are not an indicator of what's happening in your area.
For example, if you want to get information about rising housing prices, it may be useful because eventually you could put your home on the market or buy your first house. Hale stresses that housing markets differ from state to state, city to city, and even among neighborhoods: "The closer you get geographically to matching up the area where your home is, the more likely the trend is going to reflect what happened to your home in that time." If you are considering buying a home, understanding trends in home values can be helpful because there are different stages of homeownership. So here are the things that you need to know.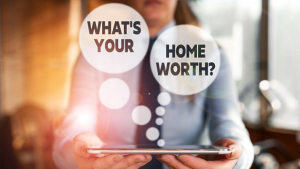 For buyers, as you prepare to start house-hunting, keep an eye on the real estate market trends. For example, if house values are increasing rapidly month over month, it will be difficult for you to find the perfect home. This is because a lot of buyers are currently looking without success, which means that homes are in high demand. 
For investors, when looking to buy an investment property, you may want to consider the current market trends in your location. There are two types of properties: those for rentals and those with a quick turnaround. For example, if people are spending more time at home during the pandemic, you may want to look for residence with a quick turn-around factor. Building condos with pools for the people who live there is a new concept in the housing industry. But instead of proximity to shopping and nightlife, the current trend is for more people to want backyards and pools. Explore the local market trends before investing in real estate. Consider the rental income versus mortgage and upkeep costs to determine whether it would be profitable.
For homeowners and sellers, if you're preparing your home for sale or just looking to learn more about your net worth, keep in mind that wider home value trends and reports have little impact on you. "It's probably going to be less directly relevant," Hale says. "If you were to think about how your own individual property changed, a national trend is not a very good comparison." Instead, monitor hyperlocal reports that report monthly trends in your zip code. This will give you a better idea of what is happening to the value of your property. Hale advises keeping an eye out for quarterly trends, too.
It's easier to avoid common home-selling mistakes, like pricing your home too high, when you're aware of the factors that influence a home value. If you consider these factors in mind when pricing your home, you can also help attract serious buyers. And if you price your home correctly with these factors in mind, then it shouldn't sit on the market for days and ultimately cost them more.
That's it for this blog CORE Member. What do you think of the tips we've shared? When are you going to start, if not today? Let us know in the comments below. And don't forget to subscribe to our channel, click the notification bell, and like this blog. If you think that we have delivered value please share this blog with one person. Just one share is enough for us, for you to show your appreciation for the commitment and hard work we all put together in creating this blog that teaches and helps you on your mission of building your own fortune. And you don't know that one share could go a long way. And keep in mind that no matter how many times you're going to read this blog, you won't see any results unless you take action. Goodbye and see you at the next one!
[mashshare]
---