How to Use the Zillow Agent Hub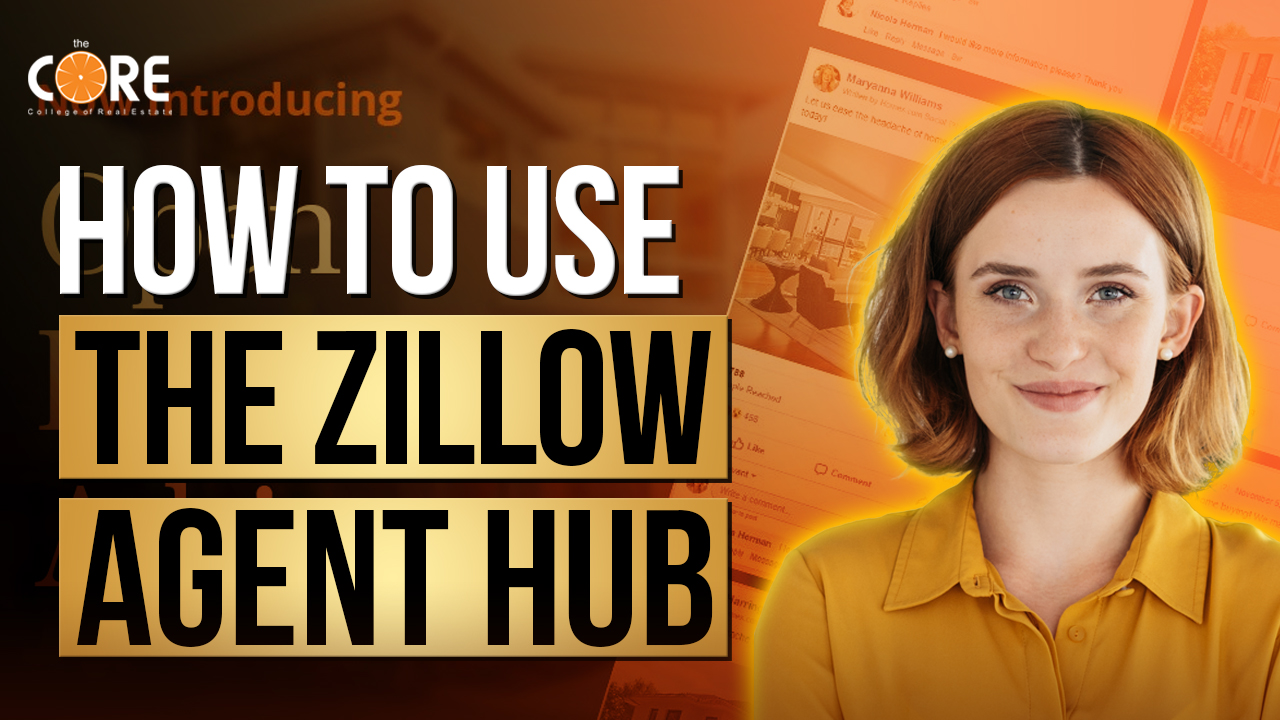 [mashshare]
Hello, people. Welcome to the CORE College of Real Estate Youtube channel. Listing your properties on Zillow, Trulia, and other websites is easy, though it does not cost anything. The listings are published via the direct data feed from your MLS or brokerage's website. Your listings will automatically sync with your profile as long as the email address attached to your listing feed matches the email address you used for your Zillow account. If you want more real estate content, CORE Member, subscribe to the CORE College of Real Estate Youtube channel, and hit the notification bell.
Use specific images that highlight each home's best features and avoid posting photos that are too small, old, blurry, or unidentifiable. Using quality photographs will show buyers more interesting details about the listings you're selling. Using adjectives, adverbs, and exclamation marks can help buyers imagine their way around the home more easily. Effective use of language is critical in helping people better appreciate what it would be like to live in the home.
One way to generate views is by crafting compelling stories for each listing that entices buyers to pursue further. With personalization, sellers can provide more than just a home's features and room size; they can create exquisite details about personal experiences buying, selling, and living in their home. When potential buyers click More in the Zestimate® and expand the description, they will see additional items that sellers might want them to know about their home. Not only does this provide a more polished profile of the home, it might also affect the estimated value of the home.
The Zillow Premier Agent app features a suite of tools designed to help you see and easily navigate your pipeline of leads. The latest technology allows for these tools to be automated whenever possible so that you can complete tasks without thinking twice. The navigation system of the Zillow Premier Agent app takes the stress out of being an agent with its split-screen capability, allowing you to simultaneously access your leads in your office and other tabs without having to go back. Your state-of-the-art inbox displays your new leads, connections, and messages in one location so you can respond quickly. You can also text, email, or call your contacts directly from the dashboard. 
Your state-of-the-art inbox displays your new leads, connections, and messages in one location so you can respond quickly. You can also text, email, or call your contacts directly from the dashboard. Get insights into your contacts, or sort your contacts by when they are to move and their status as My Agent. Instantly know what your best customers are doing. Create alerts and reminders to be organized with your to-do list. Tap More Menu in order to access a series of resources, including: 
Your profile: In order to increase visibility and appeal, you should publish recent sales and reviews on your profile. As an added bonus, it provides mobile alerts for these types of posts, so you can gain more downloads or improve your reviews while walking in the street. Settings: Organize your notifications, integrate leads from third-party sources, etc. Performance reports: A performance report includes your Customer Experience Report, which gives you honest feedback from your Zillow Premier Agent connections. Zillow Premier Agent Newsfeed: Zillow Premier Agents are the only way to stay up to date on all the newest features of our apps and get professional advice from other agents.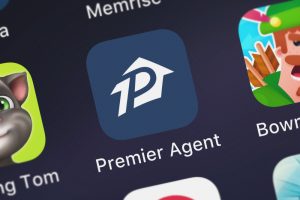 Navigating on the desktop is identical to the mobile app, with a few notable differences: Advertising: Organize your Zillow Premier Agent advertising exclusively on the desktop. Listings: View and edit your listings that are posted on Zillow and Trulia by clicking the Settings tab. Profile and settings: Edit your account settings with ease from the top. 
Delegating your inbox from the main navigation, your smart communication hub for staying ahead of wherever you are, is easy in the new Chatrove app. Double arrows show you the most efficient path to interact with their potential client. Any incoming lead will be sent straight away to your inbox with a link to the profile of your ideal client. Along every step, they are marked with a small double arrow pointing to how you got the lead or your next steps in advance. You can search your inbox, filter your leads and easily find relevant information. With the My Agent app, you can search by name, type, or keyword and create different profiles that only those who are interested may see.
Inbox entries are ordered in chronological time. The most recent items are at the top of the list of entries. Anyone who sends you a thread in the form of an email or text is given their own entry. For example, if "John" and "John" message you on both platforms, they will appear twice in your thread. With the help of Zillow Premier Agent, you get more than just the contact information of a lead. Not only do you get their location, but you also get their home search and more. To see all the information that has been gathered about your lead, click on their name and take a look at their email, messages, and contact details. You will also be given directions for where to go next with the lead. 
You can tap any of the available icons in the top row to access relevant settings. The property details panel is marked with a house icon when your lead is inquiring about a specific property. The page will provide you with photos of the house, maps, and pricing information, as well as a direct link to connect with the listing agent. With this contact information, you can see a lead's readiness status and time frame to move. When we deliver your next lead, the contact details will automatically be marked as New in your relationship list. The desktop inbox provides a three-panel view: From left to right, you can see:
New leads and summaries of your recent messages
Your lead's message and any property information
Your lead's contact details
With Zillow Premier Agent, you can set up detailed rules for routing leads to the right team member by user type, price, and location. With a few taps and rules, you can even put team members on pause while they're on vacation or unable to take on new leads. Learn more about lead routing for teams. The Zillow Premier Agent app helps you to respond quickly and intelligently to potential clients. With three different notifications, you can customize the way that notifications come to your phone by tapping into Zillow Airlines, Zestimate Alerts, or Genius iPad alerts.
Notification system: Anytime we receive a new lead, an email will be sent to your agent profile address. Text alerts: You can choose when you want text alerts sent. These text messages will alert you about incoming leads during a schedule that you choose. Push notifications: If a user's mobile device is on their home screen, they can opt-in to receive push notifications from Zillow. These notifications help narrow down matches based on location and  can be shared with friends and family to create a conversation about real estate.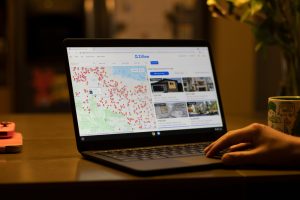 Agent Hub is an online portal on Zillow where agents can find and manage their information in one convenient online place. Through Agent Hub, agents can easily access Zillow's growing customer relationship management platform. This CRM platform automatically saves the contacts, allows agents to make individual notes, and starts high-priority contacts to help them follow up. With the Agent Hub CRM platform, agents find their important data pre-populated into an automated CRM system. Renowned real estate agents can also find:
An analytics dashboard to monitor their listing and agent profile metrics, and reviews status
Access to Zillow Academy classes about marketing, social media, agent tools, and more
Access to exclusive industry news and insight.
"Agent Hub makes it easy for agents to access Zillow's new CRM platform and other useful services through a singular, focused area, and we will continue to add new tools and services over time," according to Bob Bemis, vice president of partner relations, Zillow. "This is another important step in evolving Zillow beyond advertising to offer a more robust suite of services to help real estate professionals better manage and market their businesses." Zillow is a website where you can find information about homes, real estate listings, and mortgages. It helps home buyers, sellers, renters, and professionals connect through its website and mobile app. More than 32 million people visited their website in March 2012.
When I was looking for a home to buy, Zillow introduced me to the right one. On my lunch break, I casually scrolled through listings and found the perfect three-bedroom row house near Denver. It was love at first sight. The next day, I met with a real estate agent my friend recommended and closed a few weeks later. 
It's not that I'm different from others, but 51% of buyers found their homes online, according to the National Association of Realtors. They found this information using a survey about buying property. Zillow allows you to window shop for places to rent or buy, which is the main draw. However, that's really just scratching the surface.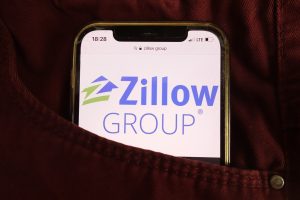 Here are some other ways you can use Zillow—and advice from real estate professionals on what to keep in mind when searching for homes online. Curious about what your home would appraise for? Plugging your address into Zillow will reveal the "Zestimate," or the estimate of what your home (or any home, for that matter) is worth. On Zillow, I can check back every month or so—it's addictive. According to a spokesperson for Zillow, you should expect a median error of 4.5 percent when calculating an estimate for the value of your home. The computer algorithm that Zillow uses applies multiple methods to estimate the value, including public records from county tax assessors and sales record information of similar homes.
It also takes topographical data into consideration as well as street noise data to determine whether you've got a great view and other factors such as those related to neighborhood noise. The margin of error can make using the Zestimate difficult for sellers. When your home value is inflated for a high or favorable Zestimate, it often becomes tough for a seller to budge on price. "Those who get a high or more favorable Zestimate usually will not want to hear that their home is worth less," according to Lukasz Kukwa, a residential real estate agent with Coldwell Banker in Westfield, New Jersey.
If the seller doesn't budge on price in an area where the Zestimate has a high margin of error, they may prolong their house listing on the market far longer than average. Nationwide, homes stay on the market for an average of 46 days, according to the latest figures from the National Association of Realtors. If a house ends up staying on the market longer than average, it could be seen as a red flag by buyers. 
As technology advances, there are many more options available to help you find a realtor. Zillow is one such platform that can help new and seasoned homeowners alike. You can easily search for agents by the types of properties they work with and reviews from those who have used them. Notice that in Zillow there are marketing agents who have paid Zillow to get other agents to see their listings. Agents advertising on Zillow may be giving tours of the same property and receiving more leads in areas that they pay to have listed as specific zip codes. The "Listing provided by" section at the bottom of a listing will help you find the actual agent, who should be somewhere below the other listings provided by Zillow.
You can find movers and property managers with an app that allows you to read client reviews before hiring them. They have a list of recommended professionals that can come into your home and inspect it. You are able to connect with these professionals, then hire them if you like their work. Many apartment buildings and homes are difficult to find, often because they do not mention how strict their policies are regarding allowing small and large animals. Do your own research by searching on Zillow or StreetEasy – owned by Zillow itself.
For example, a building on the listing websites may say that pets are allowed but fails to specify that dogs need to be under 35 pounds. Animal lovers aside, check out the information on buildings to see if they have changed since purchase. There is also a chance that co-op fees could be going up, or new financing rules could be more lenient. Howard Margolis, a real estate agent at Douglas Elliman in New York City, said that they have calculators for mortgages, affordability, debt-to-income, and amortization.
For example, their mortgage calculator uses practices like loan programs and interest rates to estimate your monthly payments. They also have an affordability calculator and a refinance calculator. If you're interested in renting or buying a house, Zillow told us to take advantage of the "save" option when we are browsing through listings. It will be a helpful tool in corralling the properties that you're interested in, and it will also notify you of price drops or changes in the listing. Additionally, it's going to recommend houses that might be similar to your search.
Because Zillow is so popular, agents are listing their properties on the site in hopes of reaching more consumers. What many real estate professionals fail to realize is that even if they list their property in Zillow's system, the services may not be used. If you've used Zillow in the past, you may have given your listings to agents affiliated with the site without claiming them. Zillow generates revenue by selling the space next to listings not claimed. Claiming your listing is a great way to gain traffic, exposure, and leads from the platform that has generated 3 million results for real estate sites in 2018.
The best way to make sure that buyers connect with you is to spend long hours on Zillow without purposely doing anything else. Anyone looking at a listing will contact the agent listed next to it because they want to be connected with the listing agent and make sure they are looking at their own name, not someone else's. A standout agent profile can be formulated on Zillow for agents of any level. Start up your agent profile using the specialized site to highlight professional accomplishments and qualifications. Using a Premier Agent badge, you can receive new leads from Zillow buyers.
That's it for this blog CORE Member, remember to subscribe to our channel and if you feel like we've delivered value please share this blog with ONE person. That's right just one person as a token of your appreciation for the hard work we put into making content that educates and helps you on your mission of building your own fortune.  Remember you can read blog after blog, but it isn't until you actually take action that you'll start to see results.  See you soon!
[mashshare]
---