How to Use CRM as a Real Estate Agent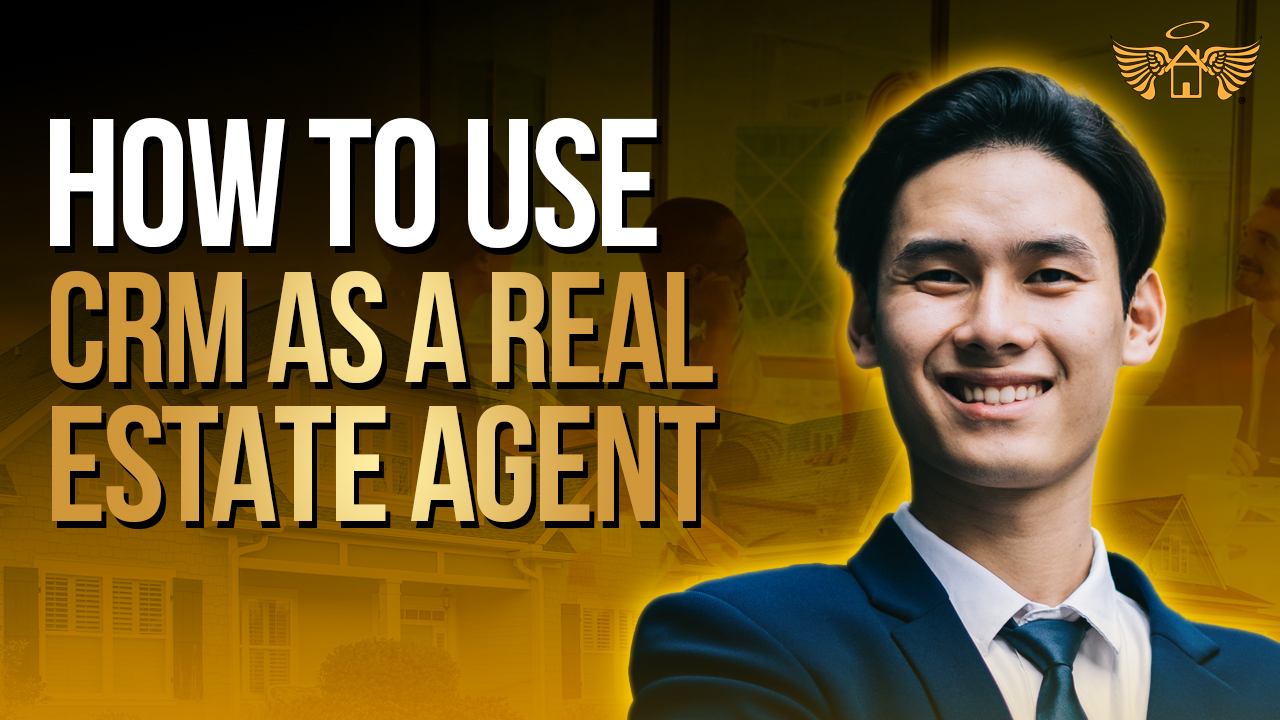 [mashshare]
Hello, people. Welcome to the CORE College of Real Estate Youtube channel. Agents and brokers in residential, commercial, or industrial real estate need to stay on top of their client's needs and respond quickly by anticipating trends. No matter what type of property they're selling, they need to be comfortable creating an approach on the fly.
That is a lot to take on. CRM software shapes your client's experience rather than organizing contact information and property specs. A CRM helps you manage your real estate sales pipeline at every step, from capturing leads to earning referrals or repeat customers. Most importantly, a CRM enables you to send the right message to the right customer at the right time. If you want more of this content, CORE Member, subscribe to the CORE College of Real Estate Youtube channel and hit the notification bell.
In today's digital real estate market, it's important to keep up with the competition. With a comprehensive CRM, you'll be able to meet your business goals. Here are some of the ways that CRM software can help.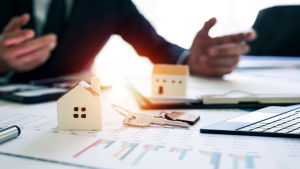 Expand and train your staff in your CRM
The housing market is getting more competitive on multiple fronts, with increased demand in the market and reduced rates for buyers. As a result, it can be a smart move to hire a mortgage broker to help you close deals faster. To do so effectively, make sure your staff is in-tune with your current CRM system, offer ample training and give everyone lots of wiggle room for questions.
Share client information with your team
Ensure your client feels important by making sure each team member is up to date on her important details. Manage all of her information in a convenient and accessible manner, whether she is out in the field or at the office. CRM gathers information from various devices, keeping it accurate and easily accessible.
Integrate your current systems
Make sure you do not waste time by integrating your CRM with the apps you are already using. At a minimum, make sure that your CRM is integrated with contacts, calendars, events, and email communication by connecting it to Google Apps or Outlook. Easily integrate marketing campaigns like MailChimp and Hubspot, and communication apps like RingCentral, Kixie, Zendesk.
Sell smart
Communicate your sales strategy better and keep up with trends by using your CRM's analysis of reporting and performance tracking to find the keywords that work for each market demographic.
Close deals on a high note
By developing a relationship with your clients, they will turn into advocates who will generate valuable referrals. Half of the agents' business comes from word-of-mouth referrals, according to Outbound Engine.
Spend more time connecting with customers by automating tasks in your customer relationship management software. With a 360-degree customer view, you won't have to bother or risk engaging a prospect that isn't ready for a sale. You can find these opportunities without ever leaving the CRM software.
Reach your target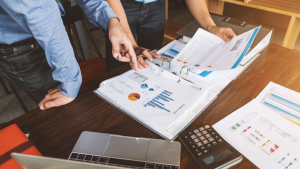 A survey by Realtor.org found that Gen Y represents the largest share of home buyers, making up 32% of the market while baby boomers only make up 25%. The report also finds that Gen Y is tech savvy and looking for wise investments with which to invest their money. Gen Y might not be your niche, however the advice still stands: Earn loyal customers and referrals by joining their online haunts.
Look at the places your audience is already hanging out to extend your online marketing campaigns to those users. Gen Y'ers use apps like Zillow and Trulia—pay attention to where they are and then focus on the influencers in your audience. In addition, assign meaningful customer service reps to monitor social media sites like Twitter so that they can identify your customers when they surface.
With this direct contact, your website can now be optimized for a personal user experience. By integrating direct contact, you can have better control over the information being sent to your CRM to grow your sales.
Make sure your customers are up-to-date on their progress with the help of information beacons. Beacons allow you to monitor the progress of a project, share relevant content, and even order a delivery.
Customer Relationship Management has become essential in most sales and marketing companies worldwide. By measuring, quantifying, and building upon relationships with customers and prospects, marketing teams can offer a personalized experience that increases customer loyalty. All properties make CRM strategic tools extremely valuable to real estate agencies because of their ability to pull in relevant customer data.
Although the term "CRM" is generally associated with B2C and B2B companies, the truth is that almost all real estate agents use some type of CRM software, which makes sense as they have to juggle many different clients at once and need to distinguish between them. But an effective CRM should be more than a database of clients; it should be designed to automate certain important functions and retrieve accurate data in real time.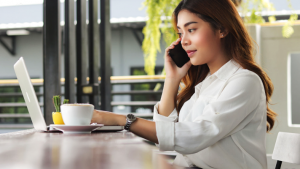 Know the benefits of CRM when marketing real estate
Reliable CRM tackles the challenges faced by real estate agents so they can be more effective. CRM has a variety of solutions that are efficient too, like better function with its modern user interface, and increased product conversion rates.
Agents have to deal with high volumes of information all at once
Although a high percentage of real estate business comes from referrals, word-of-mouth is not the only source of new leads. You can also use websites, online and offline advertising, direct mail, social media, and other channels to bring in new clients. This means potentially higher returns, but it also means more information from a variety of sources that all need to be organized. Superior CRM software allows you to consolidate these diverse sources into one database, accessible from any platform or location, making information retrieval quick and painless.
Agents are often on the go
With less time to spend online, CRM is designed for usage on portable devices, while cloud-based real estate software offers full access in the field. With a thinner electronic slice of space and the faster on the go capabilities that can only be found offline, these features make it much more convenient for agents to inherit these new features.
Clients expect immediate responses
Most residential real estate agents have a lot of clients. Since each client is trying to get the best advice possible, they expect their agent to be involved as soon as they reach out. It's crucial that realtors are attentive to potential leads and respond accordingly. CRM systems can send direct messages and automatically respond to inquiries over social media channels in a way that yields personal communication.
Agents benefit from keeping in contact with former clients
The quality of service an Agent provides has a significant impact on the business that person does. This is especially true in the real estate market, where 88% of all transactions are based on a referral or repeat business. But to benefit from this, Agents need to keep in contact with former clients to continue doing business with them and help build their brand. As much as 74% of people would return for services – provided the agent does not go too long without communication, and sends automated messages about upcoming occasions. Automated marketing campaigns can be sent as reminders with any kind of communication channel available, such as open house invitations, follow-ups, and holiday greetings.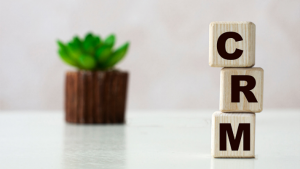 Agents need to be able to quickly identify what is working, and what is not
Real estate is an industry made up of fewer, larger transactions. Because each transaction might represent a significant time investment, when things go wrong, clients will often leave the process and sales run into difficulty. Realtors need to be able to assess potential problems quickly. By using real-time data-gathering-and-present technology, they have the advantage of being able to respond to situations as they develop rather than having to wait for quarterly reports. They can also easily review their annual earnings and identify which campaign is most successful in order to keep from wasting valuable time.
Finding the Right CRM for Real Estate Needs
Some CRM tools may be better for the needs of real estate agents than others. It is important to pick the tool that serves your individual needs best, based on what you have learned from past experiences with other tools. Instead of focusing on the challenges in your job and which tools can handle them, work to identify what's most important about your job and find a tool that will help you accomplish it, like a free trial period to try out more than one product at a time.
CRMs that offer simplicity, high-customization and flexibility, and have great integrations with existing systems are best. The ability to share data across multiple marketing channels is also a key benefit.
Real Estate CRM Systems Will Change the Industry
In the world of real estate, CRM is nothing new. More sophisticated than simple databases and contact lists that have been in use for decades, advanced, automated, cloud-based CRM provides realtors with the opportunity to access relevant data in real time. Those who take advantage of this technology will be at the forefront of commercial property management and will find themselves ahead of their competitors in terms of how they manage customer relationships.
I have been a salesperson my entire life. I started selling Ford cars when I was 14 in Brazil. As a salesperson, I can appreciate the fact that after all, the core principles of sales have never really changed through the many years. Now that I am a realtor, I know this is true as well: location, location and location are still some of the most important aspects of making a sale."
But sometimes the best methods used by agents, like manually filling out spreadsheets or keeping customer profiles in binders are not so efficient. A CRM is a simple way to better manage thoughts and data for your business. You don't need to input strict parameters to create quality, unique content and have your blog post ready in minutes rather than hours.
But, if you're not using the incredible technology that we live in, then you might as well just shut down business. Read on to learn why real estate agents need a CRM and how to choose which one is right for your company.
CRM is a strategy to organize customers, vendors, and other people you deal with. It does this by recording every transaction that occurs. With that said, CRM allows you to stay organized by keeping your flow of information electronic.
It's a great way to turn leads into return customers and build lasting relationships with them, which will establish you as a trustworthy agency, instead of being slowed down due to the hectic pace of operations.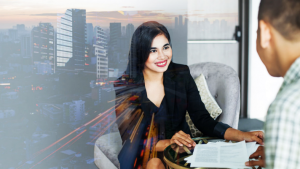 How can CRM benefit realtors?
For real estate agents, the job is not always 9 to 5. As a managing partner at Manhattan Miami, I am early for work most days and stay long after everyone else clears out. One day my week includes checking up on active listings, and then the next day I've had two closings before lunch.
You called your agent to show a prospective buyer a three-story craftsman, who's house is on the river. You then got a call about another potential interested party wanting to visit today. Many agents don't work traditional schedules because open houses and weekend appointments are more productive for them.
Your day, and your brand, is working in absolute chaos. From email, to phone calls, to social media, it's easy to feel like you're a wildfire spreading at an uncontrollable rate. A CRM can help you keep all of your communications organized and on task with fewer mistakes made.
Build stronger relationships
Let's say your goal is to reach out to five new clients every day so that you can follow up with the most promising ones twice a week. You don't want to be annoying by calling them more than once a day or at dinnertime, because you forget to call them during office hours. You don't want to mix up names or home addresses. You don't want to talk to the seller without checking their availability or contact list beforehand and lose them to the next guy because you didn't follow up.
Automated content cannot be as unique or reliable, for example. Without the human touch, your business will experience a lack of trust among your clients and may lose traction in this competitive market.
If you promise to call Client 37 back at 3 p.m. on Thursday, your CRM can remember this for you and send a reminder. It can also remind you who Client 37 is, what property they're buying or selling, and show you notes from previous conversations, so you don't repeat yourself or offer something that client doesn't want. Client 37 will be amazed when you remember their name and what they're looking for in a home and saves time by not having to search through dusty files. Saving minutes on each client helps you save hundreds of hours over the year.
For this reason, a CRM can significantly boost your company's marketing efforts. It is useful to create an electronic database of potential clients by prioritizing the most likely ones to turn into sales and making sure that you don't waste too much time on those who are not likely to become customers. If a person is on the list, they will be contacted by email. If they are not, they won't be.
A CRM will keep you accountable and make sure you meet your quota for new clients. It will make them feel like they are the most important person you spoke to that day and it will help increase top producers and more revenue.
The tradition of sending postcards is becoming more and more outdated, as most people are opting to have all communication sent directly to their inbox, never to be read again. The development of this habit in recent years has led to the decline in the circulation of physical postcards.
With a CRM, you can automate the delivery of personalized emails for each client so that you never have to think about it. Working with a CRM is similar to working with a traditional newsletter where you manually input event dates and venues, but with much simpler process flow.
You will need at least an Instagram and Facebook account from your marketing team. If you want to, you can even create a Tik Tok account for millennials and Gen-Z people that your agency is trying to target. A CRM will help with analytics, customer responses, conversations, and certain topics like listing homes.
That's it for this blog CORE Member, remember to subscribe to our channel and if you feel like we've delivered value please share this blog with ONE person. That's right just one person as a token of your appreciation for the hard work we put into making content that educates and helps you on your mission of building your own fortune.  Remember you can read blog after blog, but it isn't until you actually take action that you'll start to see results. See you soon!
#collegeofrealestate #realestate #CRM
[mashshare]
---