How To Negotiate a Request For Repairs For Your Buyer After a Home Inspection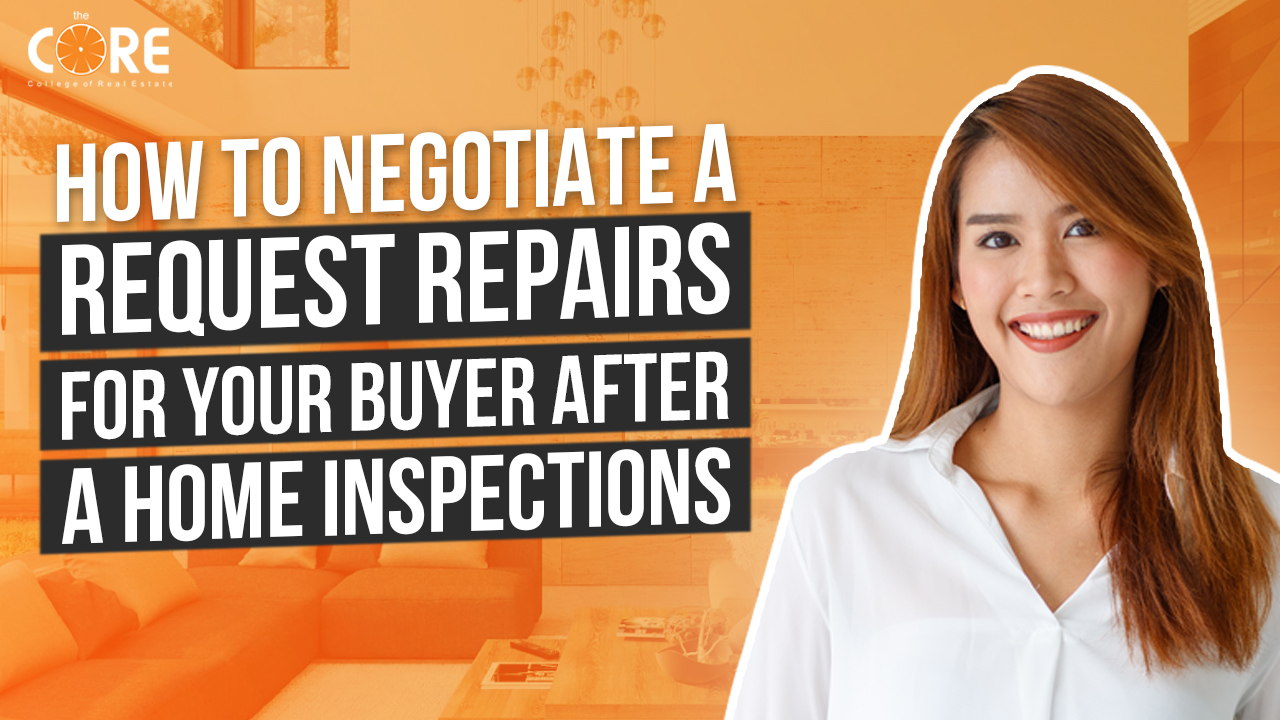 [mashshare]
You have spent your time wisely by purchasing a home and now you're ready to take the last step in this process. The final step in the home-buying process is a home inspection. They are generally mandated by lenders and provide information on building materials, major defects, and utilities like electricity, gas, and water. Inspections can take hours or days as they include a detailed walk-through. And, the home inspection process can add pressure to the buying process when you are searching for your new home. However, it is important to note that not every home inspector will find something wrong, and that isn't necessarily a bad thing. But sometimes, you may learn about big repairs that a seller wasn't aware of. When this happens, you may be faced with negotiating repairs after your home inspection. And if you're wondering how then you have come to the right place.
For today's blog, exclusive for our Core members, we will be talking about how you can negotiate a request for repairs for your buyers. But Before we get into talking about negotiating home inspection repairs, let's look at what to expect from a home inspection.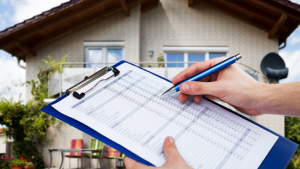 First, what is a home inspection? Essentially, a home inspection assesses the condition of the property and covers aspects of the general structure such as framing, roofing, and foundations to systems like plumbing, electrical, and heating. Home inspectors provide more than just a report. They point out safety and health concerns that need to be addressed immediately, as well as repairs that may be necessary over time.
Your buyer might, then, ask, what repairs are mandatory after a home inspection? None! The seller is not obligated to make any repairs after the home inspector offers an evaluation. It can often be prudent for a seller to make some repairs but they are not required to do so. If there are terms of concern, it is time to negotiate. Basically, you agreed on a price with the seller in your contract, however, if there are any items you want to be repaired after inspection, you would be renegotiating or countering after the inspection.
After a home inspection, it is not always easy to ask for repairs or concessions from the seller. However, there are some major points to consider before making your request. You should expect your new home to be in good condition and have working systems. You can find details about the home, such as any problems and serviceable life left, in the listing or purchase agreement. Issues you may be able to negotiate should not have been apparent before the showing, or when you made your offer. They could have been discovered in the statements of property condition, or with an additional inspection. What do we mean by this? For example, old roofs can still be serviceable, but if a roof is leaking, it is unsuccessful. Or A dirty filter may mean a furnace will only need its yearly checkup, but a cracked heat exchanger is a critical safety issue. Buying a home with a lot of history can be like buying a used car. There are going to be dings and scratches, but you should still expect good quality. You don't want to buy an old car for cheap if it needs a few parts replaced. The same goes for a house.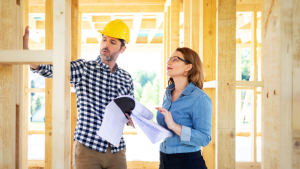 First of all, it is very rare to find a home that is absolutely perfect and doesn't need any repairs.  The chances are really high that when you go under contract on your next home, you will probably have to negotiate repairs with the seller. Now, before we get into the details let us know first how the process works. 
The first one is to deliver a reasonable offer. Your offer should take into account any problems that you have found in the house before your inspection is finished.  The best policy is to address any potential repairs, even if they are not an agreed-upon condition of the contract before an offer is made. If you and the seller cannot come to a solution on repairs, then you can change your offer and walk away without the risk of breaching the contract.
Next is to order your home inspection. This has been done in the first few days after you sign up and is often a checklist to figure out the general conditions. You will get a list of problems you know are common, but new problems may come as well. Negotiate to focus on the mechanical and structural features of the property that will affect your livability. These are items you may overlook but will influence your quality of life.
Once your home inspection is complete, you and your buyer will create a list of repairs for the seller's consideration. You have to give this list before the time limit that you and the seller agreed on (for example, 7, 10, 14 days) in order to make sure that the inspection is completed before this time expires. The official name for this list of repairs in our area is called the Home Inspection Removal Addendum. When negotiating a contract, to protect you make sure that the work is done by a licensed and insured professional. By asking for an extension on your deadline, you will have quotes in advance as well as need to make sure the time you give yourself is not over.
There are also some factors to consider before you negotiate repair requests. One is the real estate market. Sellers decide what to list their home for, and when the market is hot they may not be ready to negotiate too much. This can leave you frustrated or unsatisfied with the initial offer. However, in a buyer's market, you might be able to afford a bit more negotiation. In a buyer's market, you have more leverage because the seller wants to make sure they do not lose your offer. Another is the price point of a house. You can buy a home for about $350k and it will be in less than perfect condition. You can buy the same house for about $450k and it will be in near-perfect condition. Price points should be challenged before negotiating.
Homes that have been discounted typically have had improvements done to them before they were put up for sale. Set reasonable expectations. Also, note how the house is presented. The MLS list sheet and the seller's statement of property condition should give you a sense of whether the home is already remodeled or if it needs work. If it's on a list as being perfect, then ask for more to make your offer competitive. Lastly, is to know the cost of the repair. Knowing the repair cost for the home inspection provides you with a better idea of what repairs to inquire about. Some repairs are inexpensive and easy to undertake. If you are informed of the costs, negotiations will be better. If a buyer assumes a repair is more costly than it actually is, things may become difficult in your negotiations.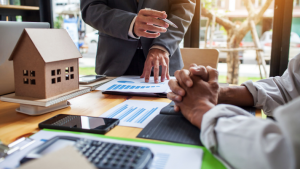 Now, it is time to negotiate the repairs. There are a couple of ways to present repairs, and there are pros and cons to each. The first one is to ask the seller to make an inspection repair item before the closing. As the buyer, you can ask the seller to repair any home inspection issues before closing. At no additional cost to you and without putting more money down, the repairs will be done. However, you'll lose control of the work and how it is done. And as for the seller, they will have to take the time to do the work and may not want to go through the hassle.
The next one is to ask for a price reduction. If you ask for a price reduction for the work that you will perform after closing, it allows the buyer to have complete control over the work, you may even be able to negotiate a lower cost. For the seller, they don't have to spend hours getting the repair done themselves. The downside is the repair bill will be paid by the buyer. The house is cheaper than a comparable one, but there will be work done to it. It might be worth it to ask the seller to cover some of your closing costs. After all, they deserve to pay for some of the needed repairs. You'll get some money back in your pocket.
You can also escrow money for repairs after you close out the seller's proceeds. If a seller or the buyer can't afford to pay for the repairs then some of their proceeds will be held in escrow by the contract. This is so that they can use it to pay for any repairs which might have already happened or are needed. When one party doesn't have money to close the deal on repairs and is unable to finance, this is a common option. The downside is a lender may not want to extend funding for repairs until after closing. Only use this if neither party has the funds to complete the repair before closing.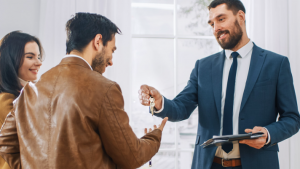 If you are negotiating, then you want them to help by implementing what you want. Be specific about the service you want. For example, your roof is in need of replacement. A poor example of a task would be "fixing the roof" as it is too vague. A better example would be, "The roof should be evaluated and replaced before closing. The work should be done by a licensed roofing professional who has all necessary permits pulled. All paperwork should be submitted with an invoice, completed permit, and warranty before the package can close."
Make sure to prioritize repairs by cost and severity. Having a professional inspection will provide feedback on the big and small items that may affect your decision to buy. It's important to know the critical errors, such as faulty wiring or leaky roof (things you would walk away from). It also helps to make a list of things that are less pressing but something you might want if they weren't in the house, such as an efficient dishwasher or a pocket door. Minor issues will be ignored by the seller, so it's best to not address them. Cosmetic changes such as loose boards or chipped paint won't be updated unless they cost more than $100 or a building code violation, structural issue, or serious safety concern. So don't spend too much time on those things and just plan to take care of it yourself after you buy the house.
Also, don't forget to provide supporting documents you may have. The pages of the home inspection report or other reports from another professional you had further investigate a situation, will validate the repair that is being asked for. A leaking roof has a high risk of causing big issues. If you want the seller to replace the faulty panel and comply with the document request, they will need to be able to prove that it had a high failure rate and that replacement is needed.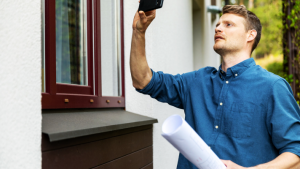 Another tip is to know what "as-is" means. Houses that are sold "as-is" signal that the seller doesn't want to do any repairs themselves. When a seller is not willing to fix their home, this should signal you to negotiate with them. However, don't be too shy to ask for credits of the contract price for significant issues that may need fixing during or after the inspection.
Asking for too much could result in being rejected by the seller. You both want to sell the item- put yourself in their shoes and don't make unreasonable demands. Don't use the home inspection as an opportunity to renegotiate and ask for more from the seller. It will anger them, and you won't get any of the repairs or concessions that you want. Don't try to make the house perfect with every little issue on the report.
However, if you can't reach an agreement with the buyer regarding repairs, the home inspection contingency clause in your contract means you can walk away from the deal and get your earnest money back. So if a seller will not accommodate your repair requests to your satisfaction, then you are much better off finding a different home that meets your standards. Negotiating after home inspection for repairs can be a fraught process, however, both the seller and buyer have an interest in coming to an agreement. Make reasonable requests and be flexible around how concessions are made. And if all else fails, you can back out of the deal.
When a homebuyer requests even the most minor repair, some sellers might find it alarming.  But, not all home sellers will react the same way when they see a repair request. Home sellers can either accept all requests, deny all requests, or negotiate which to repair. Real estate agents help in this process by acting as the voice of their clients and negotiating on their behalf to find the best outcome for everyone. When there are more buyers in the market, you have more options. And when there are not as many buyers in the market, then you will have greater leverage as an agent.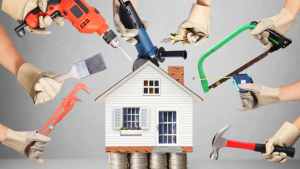 Finding the defects and sending the request for repairs form are the easy parts. However, the real challenge is communicating with the opposing party about the issues or repairs. 
There are a lot of deals that fall out because the house needs too many repairs. Some buyers are scared away when they see the need for repairs, while others want to invest but can't until the seller fixes the problems. That is why there is a need for a mediator, and that is the importance of a real estate agent. When it comes to negotiating on behalf of a client, real estate agents want the best deal possible to make both parties happy. Agents take an unbiased approach in order to achieve this goal, rather than giving up the deal. If you're asking the seller for repairs, both the agent and buyer must work together to create a request. If denied, you never know if you don't ask.
That's it for this blog CORE Member. What do you think of the guides and tips we've shared? When are you going to start, if not today? Let us know in the comments below. And don't forget to subscribe to our channel, click the notification bell, and like this blog. If you think that we have delivered value please share this blog with one person. Just one share is enough for us, for you to show your appreciation for the commitment and hard work we all put together in creating this blog that teaches and helps you on your mission of building your own fortune. And you don't know that one share could go a long way. And keep in mind that no matter how many times you're going to watch this blog, you won't see any results unless you take action. Goodbye and see you at the next one!
[mashshare]
---