How to declutter a house in anticipation of putting it on the market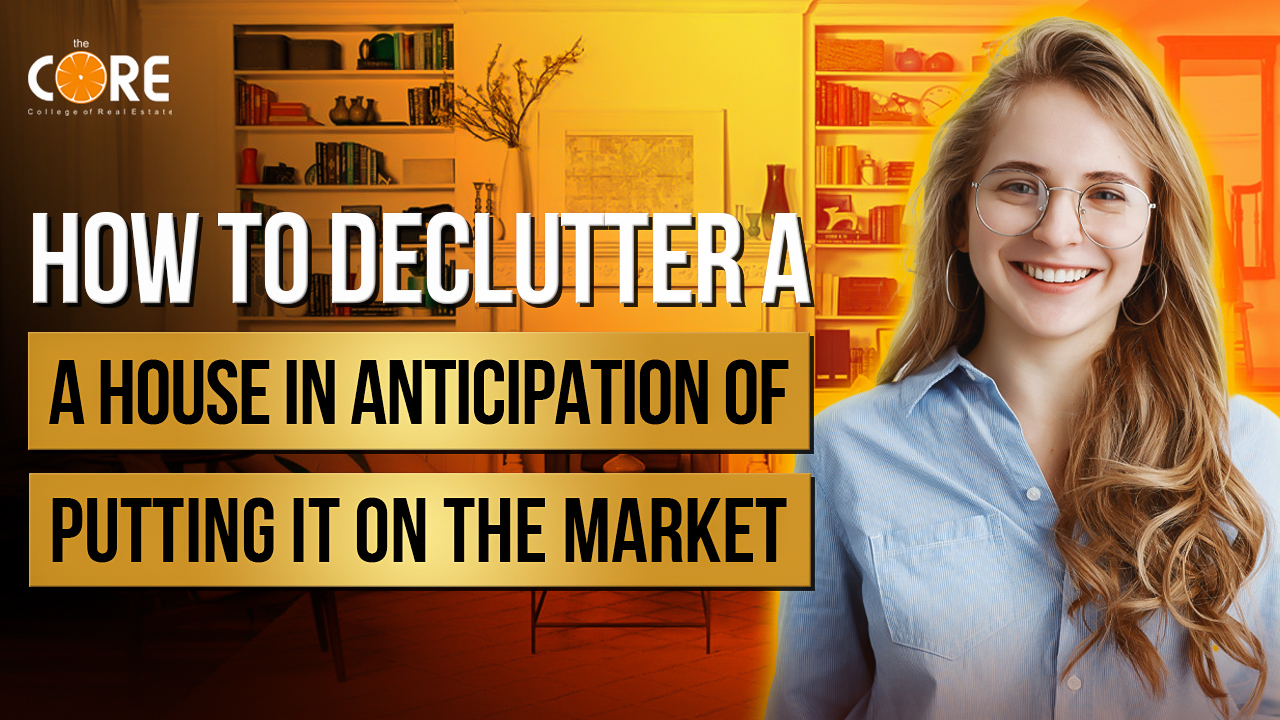 [mashshare]
You'll want to sell your home as soon as you can if it's been on the market with no bites. Remember that these next few months are especially important, since sellers will experience less competition and their homes will be available at higher prices.
A variety of factors can impact the sale of your home, such as market conditions, location, and price range. There is one thing that you have complete control over, which is how your home looks. This includes inside and outside.
Luckily for you, CORE Member, we've prepared a blog on how to declutter a house in anticipation of putting it on the market. Remember, that while the first step is completing any of these amazing courses, the second and possibly more important step is taking action even if it's imperfect action.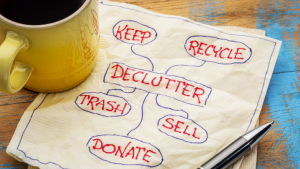 Anyone who's renovating or moving home will know the stress of trying to declutter their home in anticipation for visitors. In this post, we want to explore the benefits of dedicating time to decluttering your home before you leave it – both for potential buyers and yourself.
Planning to move? Though it may seem like a lot of work, you should always invest some time and effort into your house before you leave.
The "marketplace mindset" can be summed up by the axiom: "You got customers coming in from marketing photos, make sure to show an aspirational lifestyle within the space they are viewing." With this mindset, you'll be closer to that big sale.
We understand the immense power that a new decor, layout, or room use can have on homes. So when people are hesitant to make any changes to their home before they leave, it's important that they do. After all, can you really expect a home stager to work miracles if you won't give them the right tools?
Most people don't want to spend a lot of money on staging their soon-to-be-left home. It makes sense because the moving process can be expensive.
When thinking of buying, it's important to also consider whether your home will sell for an extended period without a buyer. This would mean you've had to live in your home and maintain it for months, plus you might have to lower the price so it's more appealing to potential buyers. A few hundred pounds spent when buying could save yourself from these expenses down the line.
Well, The best way to update the look of your home is FREE. And that is to DECLUTTER!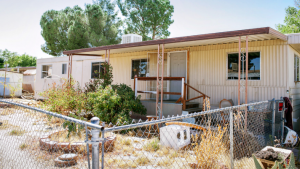 Does decluttering make a difference in my home?
The number one reason people move homes is because they feel like it's time for something new. Making changes and taking opportunities can be stressful, but it's important to keep your needs in mind. That's why many people are moving on from their current space and looking for a home that will give them the space they need while also being able to grow and change with them.
The last thing you want is for your guests to see that all their furniture is piled up. They'll be turned off from your home, and you'll likely never see them again. Make sure there's plenty of space in your home so they can have a good time!
Doing some basic decluttering will really make a big difference.
Decluttering might seem like a lot of work, but it can make your home appealing to more buyers and make you more money in the end.
Preparing your home for a move is important to ensure that you don't forget anything. So, here are a few reasons why:
 You'll make it easier on yourself when you decide to break up by emotionally moving out. Once the decision is made, you'll be ready when the time comes.
In the event of an unexpected move, it's common to feel an emotional attachment to your home. Moving out of a place that has been your home for a while can be hard, no matter how ready you are to do it.
Starting to sort through your things ahead of time will give you the motivation and peace of mind that everything will be arriving with you, enabling you to really focus on the house and how it feels.
When you can finally start to see your home changing because you're packing away and getting rid of items, it becomes more like a place where you stay rather than a home you live in.
You'll be better prepared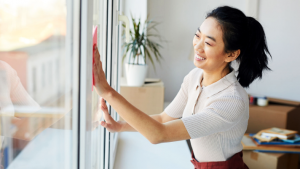 Many people say that decluttering for selling means putting away items you don't need until after the move. This is necessary in order to make more space for items that are needed.
Packing can be daunting, but it's made a lot easier when you do it ahead of time. You'll be much better prepared to handle the process and have everything where you need it when you have time to take care of things.
You can narrow in on your target buyers
When we walk into a friend's house, how often do our eyes wander over to the surfaces and walls? This is when we notice something of interest like a piece of art or photo. And this is the moment our curiosity kicks in.
When potential buyers come to see your property, they too can be distracted by the life you've created and your household items.
As a buyer, it can be easy to forget the finer details that would have a big impact on your new home. You may want to know more about what life is like in the house currently. And you may subconsciously project your ideal life into the future when you're there.
If you've personalized your home with furniture and decorations that are meaningful to you, then there's no room for theirs.
If you're lucky enough to live in a big space, it can be tough to find ways to maximize space.
If you're struggling to find the time or energy for decluttering, it can be helpful to see the bigger picture. You might not notice what a mess your space is until you've taken a step back and looked at its entirety.
When searching for a home, people want to see the space they're getting–it's an important and usually deciding factor in their decision.
When people visit your home, they want to see the condition of the walls, floors and other essential details. But it can be difficult when you have all your belongings scattered everywhere.
Clutter can cause the buyer to envision themselves bringing more stuff into the space they'd be leasing. So removing clutter before your open house sale is a must.
What's your next step?
Firstly, do this exercise and you'll be surprised by the outcome.
Take a photo of each room in your home so you can see it from a different perspective.
It's simple, but there are many reasons why your home photos might not be up to par. Light could make the rooms look dark and gloomy, furniture could be placed in the wrong position, etc. In the end, it all boils down to requesting your agent for a professional photographer who can take high-quality photos of your home.
It's important to make a good first impression. Have you considered what to put in the room to make that happen?
When you focus on what's working, it will always stand out. Nine times out of ten, it will be your own work that catches your eye.
You might not see the need for a change in one room, but looking at your house as a whole will give you a better perspective of what needs to be done.
Making the home look appealing to buyers is essential. Visual marketing photos will typically be more high end and clean, while showings are often staged like a model home.
In order to achieve this kind of look, you need to think about both the physical space and how you're going to lay everything out.
The vastness of space sells, there's no need to overcomplicate it!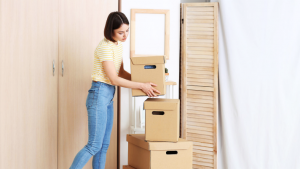 The best way to show that your space is spacious is to empty out the cupboards and doors. When a buyer opens and closes them, there should be nothing blocking them (no clothes or shoes), everything should seem accessible, and they shouldn't have to climb over anything (like boxes!)
Remember – An agent can take photos and measurements of the items that are there, but you can make a real difference to a potential buyer's perception of your home. Buyers will usually purchase a home based on their emotions (otherwise they would know what size and number of rooms your home has). It's up to you to make them feel as comfortable as possible in your home.
To organize your home, you first need to determine what items are cluttering it.
Clutter can be anything that doesn't have a place to be, or out of place in the space it's currently setting.
Clutter is a problem that many people face in their homes, and it can be defined into two types:
All the objects in the space that don't belong there. They can be in different places or made of different materials and still not be cluttered.

Items that you want to keep, but don't work for your sale
Let's explore these two types in more detail:
Genuine Clutter
Here's the thing about decluttering for a sale: what you think is clutter might not be stuff people want. Be realistic about how much you can get rid of before hiring professionals to help make the process more efficient.
If you're moving, one of the best things you can do is take a complete declutter. You'll not only save money and time – as you only pay for what you pack up and move to your new home – but also have an easier time unpacking at the other end, which will be super easy.
Items Not Right For Selling Your Home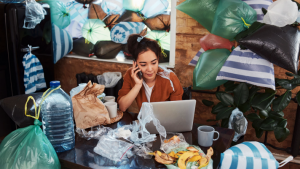 Here are a few examples of what you can do:
You're using a room for the wrong purpose and need to show it as it is-i.e. a dining room should be listed as a study, and a bedroom should be listed as a TV room.
The problem with having items of different sizes is that your room's dimensions can quickly become distorted, making the space seem off.
While buyers certainly don't want to see other people's personal possessions, there are some items that may be difficult for them to ignore.
It's overwhelming how much stuff there is that we don't need. It just makes the house look smaller than it really is.
When you have unwanted items that you no longer want, you can do three things with them: sell, donate or recycle.
The best thing to do might be to get your kids out of the house and into their rooms for now. This will clear up some space inside the house.
You can rent a storage unit for any length of time you need, and it doesn't have to cost a lot.
Have you considered moving but you're not sure where to start? Well, one option is to get the removal company to come and pack your things so that they can be stored in the meantime. When you actually decide to move, they can do everything for you. This saves you a lot of time and hassle!
One way to store your things is to rent a unit. These come in many shapes and sizes, from a cheap and cheerful locker to a secure garage with all the amenities and security features. The main point is that you own the space, so you can feel confident about storing things here for years – not only will it be out of the damp, but thieves are discouraged too.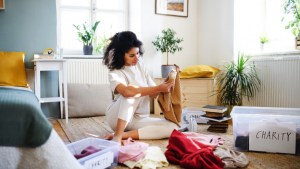 Keep this in mind.
If you want to prepare your home for sale, there are a few things you should look at first. Start with what's essential and see how much time you have before the sale.
If your buyer can't open your cupboards without a struggle, or anything falls on them, they won't be impressed. To show space, keep doors/cabinets open when showing your home.
Sometimes when you open a door and walk into a room, you only have so much space. It can be difficult to move things around or store them in the same way you would with more space.
While it may be difficult in the short term, you'll soon find that minimalism is a lot less strenuous and satisfying than always chasing material goods. The bonus? You'll have more time to do the things you truly want to do.
Finally, make sure you have the prospect take pictures AFTER you've made your changes. Doing this will help ensure that your photos showcase what's different and updated, making your house more attractive to visitors.
If you're looking to sell your home in the near future, the first thing to do is declutter. By following a few simple tips from this blog, you can make your property look its best.
Your life is your home and you need to find a way to make it feel good. From taking out the trash to decluttering simple items, we can help you get rid of any excess clutter and maximize space for what matters most.
Find out which items you can live without until after the move to create more space.

The easiest way to clear out your closet is to give one item away each day. By doing this, you would clear out 365 items every year that are no longer needed. 2 items per day may be better for a while and can increase gradually until it's no longer easy.

When it comes to donating clothes, there are two key things you need to do: identify your clothes and get rid of the clothes you never wear. To identify them just hang all your clothing with hangers reversed so you can catch them easily. Simply wear a piece of clothing and then turn the hanger back around when you're finished. If after four months a clothing item hasn't been touched, then get rid of it for good.

It's a lot easier to declutter when you have a visual representation of what needs to be done. Check out our decluttering checklist to get started today!

In order to declutter your home, try using the Four-Box Method. Start by stacking four boxes and label them: trash, give away, keep, and relocate. Next, enter any room in your house and place each item you see into one of these boxes. Once you're done filling up the boxes, you'll be able to see what you own and what to do with it.

Create the lifestyle and home that your buyers are dreaming of.
A buyer should never feel like they're buying a house or apartment that's "just okay." Take the time to show every room and what it can be used for. You might even make money by inviting your buyer to purchase a bigger apartment before they realize they don't need to!
The best way to care for something is to make sure it's always looking as good as it can. With these tips, your home should be looking tip-top all the time you decide to keep it on the market.
That's it for this blog CORE Member, remember to subscribe to our channel and if you feel like we've delivered value please share this blog with ONE person. That's right just one person as a token of your appreciation for the hard work we put into making content that educates and helps you on your mission of building your own fortune. Remember you can read blog after blog, but it isn't until you actually take action that you'll start to see results. See you soon!
[mashshare]
---