How to Compete with the Top Real Estate Agents in Your Market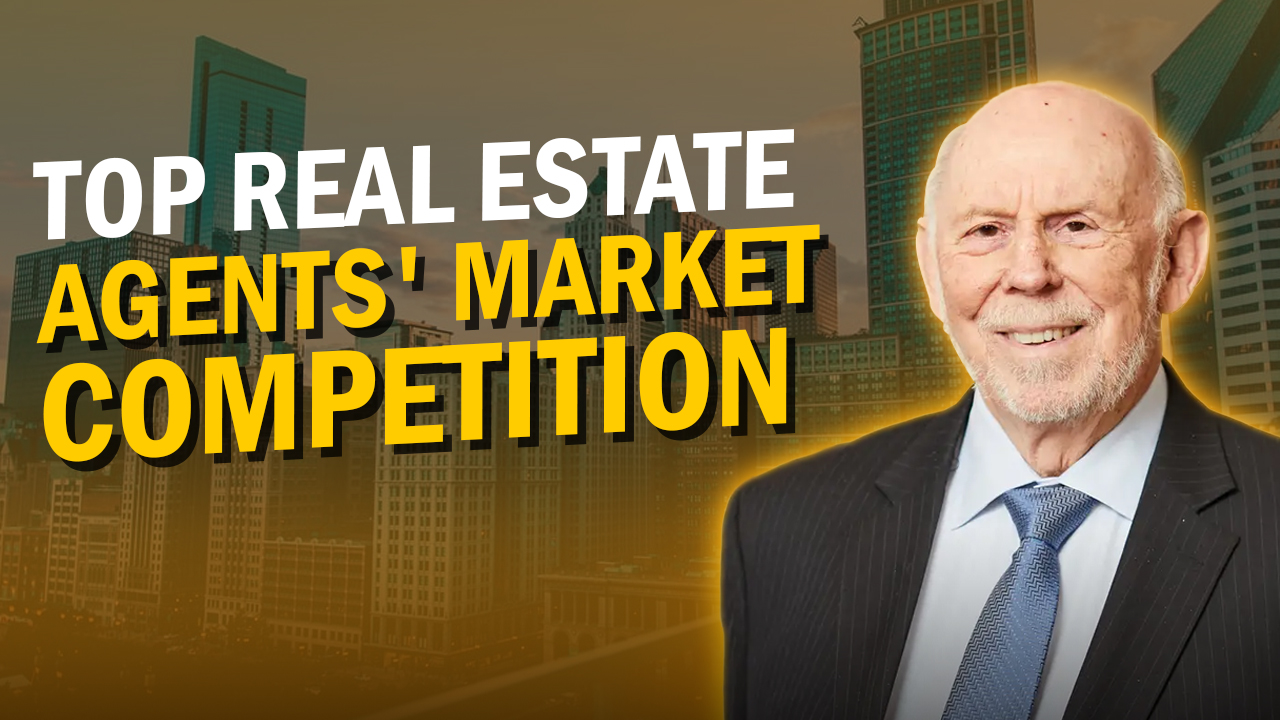 [mashshare]
The market is crowded, and there is a lot of competition. If you want to compete with the top real estate agents in your market, it's important to have a plan to do so. What can you do to stand out from the crowd?
Luckily for you, CORE Member,  In this blog, we'll talk about strategies for competing with the top real estate agents in your market and cover some of the most important factors that will help you compete against them and can help make this process much easier for you!
Real estate brokers compete fiercely in a hot market. Home buyers and sellers expect agents to be accessible at all times, both online and offline. It can be more difficult to stand out when there is competition because it brings out the best in your fellow agents. Therefore, it's crucial to establish the first contact with a vendor or buyer. The 2019 National Association of Realtors Report states that 75% of buyers interview just one agent and the same amount of sellers only speak with one agent. How do you distinguish yourself so that you can be the first person that buyers and sellers contact?
Here are 10 Ways on How to Compete with the Top Real Estate Agents
Work along with other agents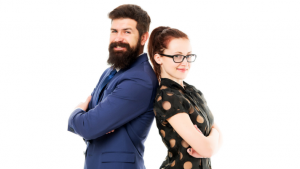 It's time to work together if your daily routine is becoming too busy. Some of you may already collaborate with other real estate agents at your company, but those of you who don't ought to start planning to do so right away. You don't want to end up dividing your attention too thinly, especially because the buying season will continue into the fall.
Kimberlee Meserve, CEO and lead agent of the Street Property Team at Keller Williams, asserts that joining forces with another agent can help you land more listings in this competitive seller's market. The vendor will think they are getting twice as much for the same cost.
Working with other agents can also help you manage the higher buyer demand that is still being witnessed in the market, says Meserve. Your teammate can fill in if you require a day off, making sure the buyer doesn't miss out on a house.
Giving all of your customers the best service possible can be made feasible by collaborating with knowledgeable brokers or vivacious salesmen. Remember that joining forces with other agents can enable you to grow your clientele and take advantage of their talents and expertise if you've been holding out because you don't want to split your commissions.
Ensure that your office setup increases your productivity
Despite the fact that many agents are back at their offices, some continue to work from home. Some of you who work from home may be fortunate enough to have a separate room that you can use for your business, while others may be compelled to work from whichever spot in the house offers the most peace and quiet.
For your video conferences, it's likely that the majority of you have learned how important it is to have a stylish – or at the very least, tidy – background prepared. To show yourself in a professional manner, you must have such backgrounds.
Keep in mind, nevertheless, that disorganized spaces can impair your professionalism and reduce your output. Clear all of your desktops to increase your productivity during this hectic time of year. Your workstation should be as organized as any other.
Bruno A. Fernandez, the company's founder and managing broker, claims that real estate brokers are excellent multitaskers. "I believe that having two or three monitors available lets navigation flow easily and information is available without the need to look among the 100 tabs that you have open at once," the author says.
Treat yourself to a workspace that is more suited to your business as you may still be working from home for some time. You'll discover that you're more effective, productive, and on top of your to-do list if you buy one or two more monitors to connect to your computer.
Set Boundaries With Your Customers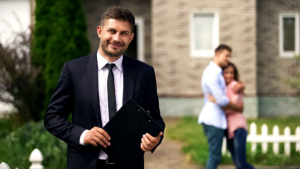 Since real estate is a service sector, it's common to believe that agents are accessible day and night. However, you're likely to burn out if you try to live up to that expectation, especially in light of the current market craze.
"Make a timetable. Set boundaries, advised by Trent Beaver, a REALTOR with BloomTree Realty by Better Homes and Gardens. "Recognize that in order to best serve your clients, you must also serve yourself. Although you will always be working seven days a week in real estate, set up your schedule such that calls and emails won't be returned beyond a particular hour."
Setting boundaries with your customers is necessary if you want to remain competitive throughout this lengthy buying season. Tell them up front when you'll be available. Tell them you'll be available for any last-minute needs, but ask them to respect your timetable for anything not essential so that you may attend to the rest of their needs.
Without a doubt, it may be awkward at first to be honest. On the other hand, striking a balance between your job and personal lives will significantly improve your resilience and sense of general well-being.
Keep utilizing virtual tours
In spite of the fact that you might be able to have open houses and display homes in person once more, you should still let potential buyers browse through your listings online. Keeping in mind that fresh COVID-19 cases continue to emerge daily, people are still understandably terrified.
It's possible that some buyers are still hesitant to go inside the homes of the sellers, and some sellers might find it awkward when potential purchasers go inside their residences. The house purchasing and selling procedure must be available to all clients and customers at this time. The continued usefulness of virtual tours is due to this.
Buyers prefer to visit fewer homes, but more of the appropriate ones, according to Meserve. "If you can filter that out using a virtual tour, you can eliminate less-serious buyers from viewing your listings, which can help allay concerns that sellers have about exposure to COVID."
You may also keep your schedule more manageable by allowing prospective purchasers to browse your listings beforehand. Meserve continues, "We are seeing a lot of buyers and sellers migrating because of career or life changes right now, so the virtual tour is a terrific tool for those buyers who are out of town."
Know When To Make A Referral
You are aware that busy times are coming because the buying season has been prolonged. It goes without saying that you always want to assist any buyers or sellers who come your way, but there are instances when there simply isn't enough time in the day.
According to Matthew Griffin, REALTOR® of Keller Williams Realty Intown Atlanta, "the last thing you need for the life of your business is for a client to feel abandoned, irritated, left with questions, or feeling like you don't have enough time for them." "Be aware of your limits. Find an agent who can best assist them if you can't.
There is no need to go above what is necessary and jeopardize your reputation. To seasoned brokers you've previously collaborated with, don't be afraid to provide them referrals.
While still doing your client a favor, you can earn about 25% of what would have been your commission by making a referral. As they struggle to find time for all of their clients, the agent you recommend your client to will appreciate being thought of and probably return the favor.
Increase your referral network even if you don't feel like you need a break because more and more homeowners are evaluating where they want to live. According to Griffin, having a referral partner agent in additional cities can significantly boost the amount of business that comes to you and can foster wonderful relationships with agents across the nation. These connections can produce excellent results given the quantity of job relocations we're currently experiencing.
  Narrow your niche
As a result of our tendency to strive to please everyone, we frequently wind up blending in with a large number of generalists in the marketplace. Decide on a focus for your company instead to make a statement. Working with first-time homebuyers can be your passion. You might be a fantastic resource for folks looking to build a new house because you know all the local builders. You may be the local authority on farming and land use.
Play up the specific market segments where your knowledge excels and make it your unique value proposition  (UVP). This makes it possible for you to be the only option for a smaller pool of potential customers while also establishing yourself as an authority figure for a large number of other people who value your knowledge and respect your reputation.
Adopt a new marketing plan
Look at your website, banners, business cards, and other marketing materials. Is the appearance identical to that of others? Do you differentiate yourself in any way from the other agents in your region through your marketing efforts? If not, you need to come up with a fresh approach to defining your brand and communicating your values.
You can decide to make a complete shift to your brand. Maybe you could concentrate on gaining control of a specific social media site. It's possible that you wish to start producing material like podcasts, videos, and blog entries. Make sure that anything you decide to do is genuine and effectively conveys your worth to local clients who may be interested in your services.
Upgrade your offer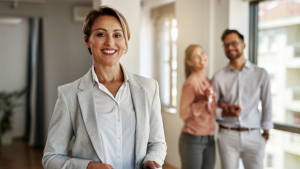 What additional features may you include in your basic offer to entice customers in your area? copywriting and expert photography? Aerial photography or videography? Floor plans that are in-depth or virtual tours? Do you need moving supplies or advice on staging? Look for methods to improve your service so that it is more significant, more profitable, and ultimately more beneficial to your customers.
Look around to see what the other agents in your neighborhood are doing properly and what they aren't. For clients who have listings that are less expensive, what upscale service can you offer? Which improved marketing strategy is being used by agents in other regions that you may adopt on your own? Just keep in mind that even if you end up paying a little bit more per listing for upgraded services, you'll make up for it by getting more listings overall.
Enhance your expertise
Higher levels of authority and knowledge ensure that you will leave a lasting impression during listing and buyer consultations in person as well as throughout marketing campaigns. Examine the credentials you can obtain through certifications, titles, and other professional affiliations to position oneself as a genuine authority in your subject.
Take into account how developing a specialty may benefit from improved knowledge. A professional in green and sustainable real estate may be needed in your market, as well as one who specializes in selling homes to seniors. You might stand out from the crowd if you receive better training in pricing or negotiation. Take advantage of additional learning opportunities, and then spread the word by mentioning them in your social media profiles, bio, and content.
Quickly adjust to change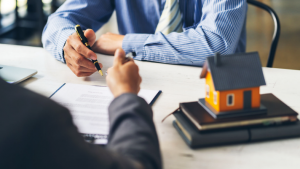 It can be challenging to predict market trends, both locally and across the entire economy, while you are in the trenches. In order to adapt to the market before your rivals do, it's critical for you to be educated about industry trends.
Last March, folks who were preparing for business-as-usual got a huge shock when COVID-19 shutdowns interrupted the traditional spring selling season.  By offering different means to keep sales moving ahead, those that were skilled at video marketing, virtual tours, and online transaction administration had an advantage over competitors in their fields. Keep up with the most recent business tactics so that you are always prepared to take action when the opportunity presents itself.
What Not to Do when competing
Real Estate Webmasters' research revealed that poor communication and a lack of urgency were the main turn offs for buyers and sellers. You run the risk of losing business if you don't answer in a timely manner, especially on social media. It could also be detrimental to have errors and be difficult to grasp.
Aside from that, you should steer clear of these possible agent-damaging marketing strategies:
First, Pushing listings too hard:  The last thing you want is for your social media or blog to only be about promoting your listings. If so, you're losing out on opportunities to build connections with people who can introduce you to potential customers. Instead, you come across as being too promotional and only interested in making purchases.
Second is Venting or ranting on social media: Don't criticize other agents or your clients on social media when you're shouting or venting. Even if it is justified, no one wants to work with someone who will share their worst experiences. Send formal complaints to the appropriate authorities about other agents.
And lastly, Posting excessive personal information: You want to interact with your clients, but do so professionally. You don't want to come across as conceited or as if you don't know the difference between your personal and professional lives.
Going above and above for customers is the key to standing out to them. You'll succeed better if you keep your attention on what people want and need rather than just on your own business.
To Maintain Competitiveness, You Must Position Yourself for Success
Although the property market may have calmed down, there is still a lot of competition for properties, so you must be ready for what is to come. Don't overlook the symptoms of burnout if you start to feel them. Keep in mind that you need to look after both yourself and your clients in order to remain competitive.
That's it for this blog CORE Member, remember to subscribe to our channel and if you feel like we've delivered value please share this blog with ONE person. That's right just one person as a token of your appreciation for the hard work we put into making content that educates and helps you on your mission of building your own fortune. Remember you can read blog after blog, but it isn't until you actually take action that you'll start to see results. See you soon!
[mashshare]
---