How To Close Your First Real Estate Wholesale Deal in 21 Days or Less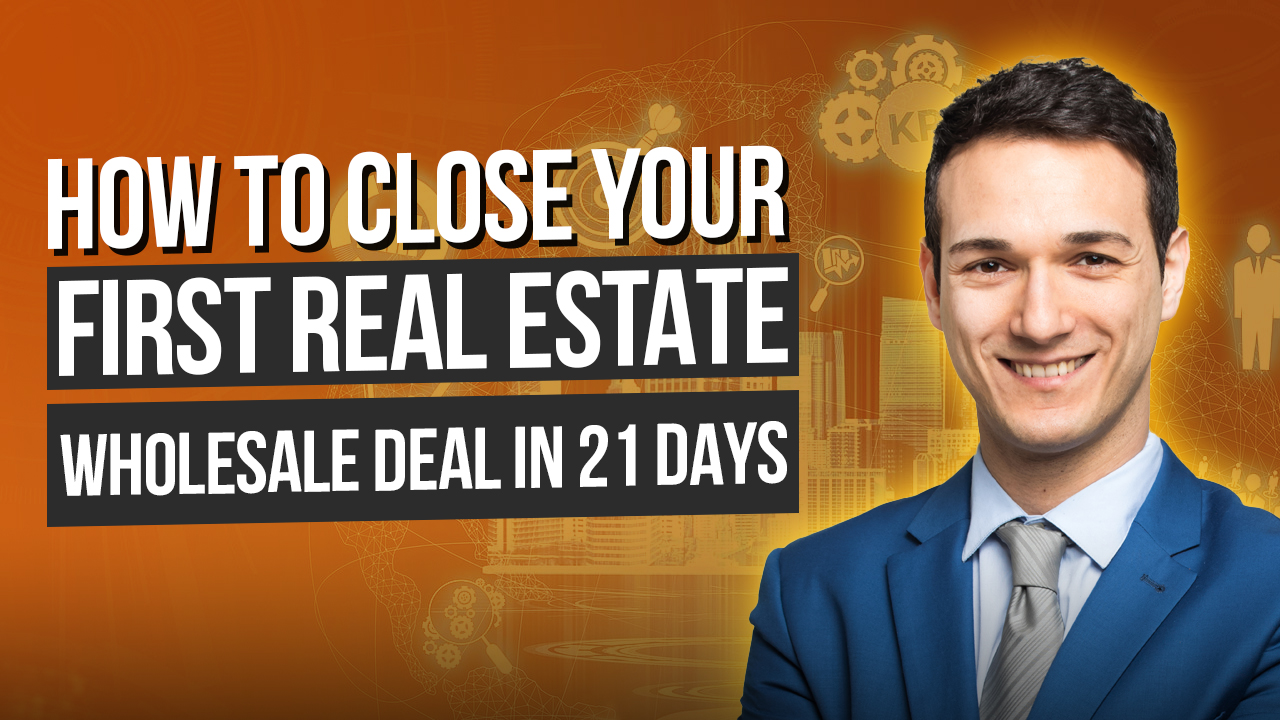 [mashshare]
If you want to make money in real estate quickly, consider wholesaling; it's a different process than buying and selling properties. Closing a wholesale deal for the first time is impressive for any investor given the process of wholesale transactions, which is different from more traditional real estate transactions. So if you want to know how you can close your real estate wholesale, then this blog is for you.
For today's blog, exclusive for our Core members we will be sharing with you how you can close your first real estate wholesale deal in 21 days or less.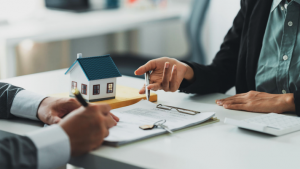 First, we should define the term wholesaling. To do this, let's provide an example. Say that you find a property that you would like to invest in and have it under contract at a certain price of 100,000 dollars. You will be the buyer of the deal initially. If you put the property under contract at 100,000 dollars and then find a cash buyer that wants to buy this deal at a higher price, you will be the buyer. Say you want to list a home for sale at 110,000 dollars. Now, all you need to do is put the home under contract with one potential buyer at an agreed on price, and then sell the contract to the cash buyer for more money. If they want it at 110,000, you make the 10,000 dollars difference as a wholesale profit. It's very simple.
There are two ways to close a wholesale deal. Assigning contracts is the first method, which has already been mentioned. It entails essentially transferring contract rights from one party to another party who bought the property from an earlier contract. Our approach lets us do 99% of our wholesale deals. We always love assigning because it's so simple.
The second way to close these deals is through double closing. Double closing, essentially, what it means is you close on that property with some funds, typically funds from a transactional lender, someone who's willing to lend funds for 24 hours or up to 72 hours on this deal. This example is fairly straightforward, let's say you line up the first buyer at a price of $100,000 (yes, $100,000) but then you find a second buyer who is willing to buy it for $110,000 – You, the real estate agent would get your commissions from both sales ($10,000 in this case). There are two instances when the close may happen. First, it could happen within the same escrow company.
Second, in some cases, it happens with two different escrow companies. In both scenarios, at a specified time upfront (whatever was agreed on) you'll sell or buy the home from the other party for X amount (the amount you negotiated). You'll need to cover some fees and closing costs, but you will still make a profit of around $10,000 even if the sale doesn't go through. That is why in this blog, we are going to show you how to assign your contract to a cash buyer so that you can wholesale it. There are more steps involved in the double closing process, but today we're just going to explore how to assign a contract.
Essentially, the process of wholesaling is getting a house that no one wants to buy, and then reselling it. It's important to know the wholesaling process. Essentially, we want to find a house that is in need of work, (distressed). The house can be outdated, have overgrown grass and may have other conditions such as mold. The ideal property is one where a first time buyer can't commit to because of the stricter credit requirements for mortgages. The higher purchase costs also make it an unattractive buy for investors. Now, when you're looking for your perfect house, you will also want to find a seller who is in a difficult situation. Maybe they are facing foreclosure.
Maybe they can't make their monthly mortgage payment. They might be going through a divorce and want to sell the house quickly. Most estate buyers buy the property because they have an emotional attachment to the home, but there are some people who don't want to deal with an inherited property, so they use it as a way to get rid of it. When we find a property in a distressed condition and the seller is also in a distressed situation, it is more likely that the deal will fall beneath the market value. There is much motivation for a deal going below market value. Those are the types of deals we're looking for.
The second thing you need to remember is that after finding a deal, you need to get the property under contract. You must make sure the property is below market value. This will allow you to list the house at an inflated price, so that you can immediately sell it at a cash buyer's price and still make a huge profit. Your cash buyer will also be able to renovate the home. Once we get you a contract, you sell the rights to your fixer-upper's interests and the developer ends up buying it. From doing hundreds of deals over the last decade, the average wholesale fee is about $10,000. Some deals you will make more than $10,000. Some deals you will make less. It's totally fine. Just to know, it will average out typically around $10,000. If you want to start wholesaling real estate, these are the 12 steps that will help you get started in 21 days or less.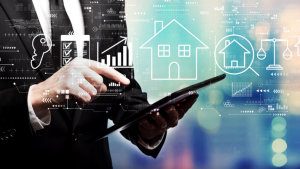 The first step is to pick your market. Make sure you select a niche that aligns well with your strengths. Here are two pieces of chicken scratch that I wrote in the real estate niche. As long as you can read it, we're good to go and can move on to step two. You want to pick the real estate market, and you plan on wholesaling again. Picking a different state is tricky because it will take some time to get situated. If you do that, make sure you have enough capital and connections. What is recommended, 9 times out of 10, is to start local. Start by looking in your city, your state and the surrounding area to see where you can buy discounted houses and flip them. You'll have a better chance of succeeding when you pick a market that's close to home, rather than one that you know very little about. There are deals in every single market across your own country and there are deals right there in your hometown. It can be found in a minute. Take your city of interest and look at the offers there, this is what we want you to know.
If you want to wholesale with a virtual assistant, absolutely you can. What we recommend is that you have some affinity for real estate in the city. You may have lived there for five years, know real estate agents and investors there, or have bought a house in that particular market. If you start at the bottom or "wholesaling," make sure that you're keeping up with local events, where you could network with potential buyers. For example, if you are going to a real estate agent meeting, then go and talk to them in person. You'll be able to meet with other investors face-to-face, get feedback about available properties and sell your property for a good profit (compared to an online buyer).
When starting a small business, by developing your company locally, you already have knowledge of the market because you live there and have seen new neighborhoods popping up. You can also identify areas that need more work or are struggling economically. Knowing about the local conditions of an area can help you to buy and sell more quickly. Knowing about prices, good zip codes, bad zip codes, etc., will give you an edge in real estate. First, you have to decide the type of marketing. Local or virtual? I recommend small businesses choose local marketing.
Step number two is to find three to five cash buyers. You would want to find three to five quality cash buyers in your market that are actually buying deals. Typically, these cash buyers are going to be fixers and flippers. We like to work with fix and flippers who buy your deals for all cash, as well as buyers that are buying multiple houses per month. If you work with a buyer who purchases a house every 6 months or 12 months, they may not purchase your latest wholesale deals. Don't be quick to accept deals from these buyers. They won't offer you a high price for your wholesale deals, but they will pay you in cash. We want buyers who are always looking for deals and buying multiple of them every month. That way you can confidently wholesale 3, 5, or 10 houses every single month- quick steps. That's not a roadblock. It's not a hindrance for you at all.
Now let's go to step three. All right. Step three is finding and filtering for deals. What type of deals are we looking for? We're looking for good houses that need help and a homeowner who needs our help. We want to find and filter for these types of deals. All you need to do is utilize the MLS database and you will see all of the houses with listings on them. The MLS is that database kept up to date by real estate professionals. According to the National Association of Realtors, about 90% of real estate transactions in the U.S. happen through MLS, and these are documented on-market deals. 10% of all transactions happen off the MLS. To have the best deals on houses, and consistent wholesale, we recommend you register your brokerage with the MLS so new properties appear every day for you to list.
In today's real-estate markets, most of the homes on the market are ready for first time home buyers. With properties on the market that are distressed and in bad shape, real estate agents must constantly upload to the MLS each day. The best part is you don't have to spend any money on marketing and can create a compelling marketing campaign on your blog for free. You do not need to cold-call for prices for properties, as you can instantaneously find a list of the most current deals. To gain access to information on the MLS, some states allow assistants to get unfriendly investors what they need and offer direct access to the source. If you're looking for an agent who specializes in investor-friendliness but don't know one yet, here's a way to find them on the market.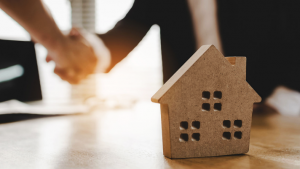 If you don't have access to the MLS, then there are still other options for you. You can use an online website called Redfin where it allows you to create a search for houses by inputting your desired location. It'll be able to pull listings from the MLS and put them on this website which will make things much easier! It's not exactly the same thing. There's always going to be more deals, more history, and more data on the MLS. We like to refer to the MLS as the king database. It's something as a serious real estate investor, as a serious wholesaler, you're definitely going to want access to sooner or later. The sooner you do it, the better your business is going to be. Your goal is to find new listings that are distressed. Within each listing, you can contact the real estate agent who is responsible for selling their property to you. However, while it may seem like a good idea to target the homeowners directly, we do not recommend it.
Now on a daily basis, when we find these types of deals using these platforms, step four is to make daily. Make discovery calls daily to real estate agents. The seller of a home has hired someone to sell their house. Usually, this person is called the seller's agent and they will also be negotiating on behalf of the seller. If you want to reach a listing agent, get the MLS phone number and contact them directly. The MLS will give you all the information about each listing. If you are using a site that does not show all of this information, it can be really hard to find the best listing for you. Make sure to find the listing agent's contact information. You can find it by looking up their name on Google or through a website directory.
The very least, find their phone number and call them about the deal. If you leave them a message, we want to make sure that it's professional, so we call them daily. In addition to getting a pulse on the deal, we want to build rapport and maintain credibility with agents. This is how we become credible and authoritative. We recommend that anyone interested in wholesale real estate investing, not just invest. If you want to invest only, that's fine too. But we encourage them to be real estate investors. You have different properties that you can use to build profit, such as wholesaling. When you call an agent, be sure to tell them what your other property is. This will establish more trust because the agent does not want you to only wholesale, but buy as well. Agents want to work with decision-makers. If you make yourself a decision-maker on one of these deals, it is likely that they will want to work with you. A key tip is that agent's do not like to hear the word 'wholesaler' and often kick them to the rocks and reject their offer.
However, when offered wholesaling deals with other agents, they are happy, sad or angry. It's important to speak clearly and match what you're discussing to your audience. On this call, we're establishing a connection and checking into the present status of the property. Here, you're taking pictures and reflecting their current condition back to me. You can ask the agent. Is there anything out of the ordinary about this property that needs renovation? Does it need a new roof? Does it have any cracks? When it comes to this house, you can ask the agent: How many offers have been placed on this property? Once they answer, you'll get a sense of your competition. Background checks are important, too. The cost of these will be outlined when we get to that point in time. They may say that there were three offers, each for below the price of 150.
You would want to ask for any information about the deal and the competition in order to get an idea of who is ahead of you. Agents could say that you are first to contact them if they expect more offers.  Once again, call agents daily. Talk to them about these deals. We're only calling on distressed deals. You're not calling on beautiful brand-new renovated property. That's not going to go all cash. That's not going to go to a wholesaler. You're calling on a distressed property. Understand the condition of a property before you buy it. Many amateurs think all properties are good, but this is not the case. When calling an agent, they can verify the property and more. Has it been updated or is it in its current state? Do the photos match with the current condition? Are those photos old on the MLS or on the market? When you end this conversation, don't close the agent. You don't have to give this agent an offer price. You need to understand that important detail. Many people have the fear of making an offer too quickly because they think they need to stick to their initial thoughts. Sometimes, these offers are tidbits of ideas that end up being followed through in a different way. Now what we can do is go to the next step.
Now our next step is to further analyze the property. The numbers they will find are the ARV, the repairs costs, your wholesale price, and our offer price, also known as the purchase price. Some may say "shouldn't I analyze every single deal before I call a real estate agent?" But it's not recommended. This can be seen by evidence that a property needs to be studied for at least three hours before it is put up for sale. This takes the time far from other possible homes being bought within the same timeframe. If you feel hesitant about making a decision, wait for twenty-four hours. Chances are that other people will call the agent at that time and make the exception happen.
We first call the agent to verify that this house is actually on the market. This builds trust between them because it shows we are serious. It's important to build rapport with agents so they like you and trust you during the process. If we just texted or emailed them but didn't talk to them, then they wouldn't trust us as much, and we might not end up getting an offer accepted. When you don't call the real estate agent, sometimes you'll have to assume information about repairs that directly affects your analysis. However, when you call the real estate agent, you'll be able to ask questions about the property. We analyze the property after we talk to the agent and they're open to working with us on the deal and everything sounds good. This property's distressed and it's going to go to a cash buyer.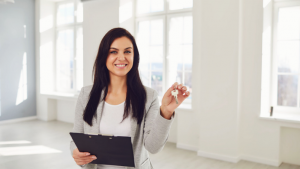 This is step six. Call back the real estate agent. The same agent we were talking to the whole entire time, called him back. The first one is the discovery call. We're building rapport. We're understanding about the property. We're understanding about the competition. After analyzing a property, we will contact the homeowner to let them know our professional opinion of their offer. If they are happy enough with our offer, we receive their house as a deal. So, now we know what we need to offer. We can contact this real estate agent and discuss the offer price. If they did a good job of finding a distressed house that needs to go all cash because it has mold, water damage, is outdated, and the owner is in a distressing situation as well. There may be a motivation for this property to sell under market value.
Understanding motivations is key to selling your home. Make sure you remind the agent when you talk to them, and stay in touch until they are ready to take your call. When we talk to real estate agents, our goal is always to work with listing agents. This process is great because we're not somehow working off-market or needing to create a contract. In fact, if you write up your own contract, and send it to an agent on a house on the market, you're going to look silly. You're going to look like an amateur. When we work with real estate agents, they write up the contract for us. It's our goal to call this agent back and have that listing agent write up the contract for you, all right, and represent you as your buyer's agent. Remember that if the listing agent represents you as your buyer's agent, they will make a double commission.
This is an incentive for real estate agents to go with your offer over an alternative. The listing agent will represent your offer as they make twice the commission. They'll become your buyers agent. If they're not willing to do this, you can ask for a referral from the listing agent and give them somebody that they know and are willing to be your buyer's agent. It is legal in a majority of states that a listing agent can represent you in the purchase of a home. However, some states do not allow the listing agent to also represent you as a buyer. In those states, another broker may act as an intermediary or broker. It is still possible to incentivize the brokerage since they will be representing both parties.
When you're working on a property that needs to be sold, don't put your own money into it. You can find three or five cash buyers who are buying deals every month and put the house under contract without having to put in earnest deposit. It is really important that you understand this. You can wholesale a house in 72 hours if you put it under contract and if your cash buyer puts in an earnest deposit. Once we've talked with our agent, they will put together the supply contract. We'll say that in this example, it is the listing agent who is writing up the contract for us.
What you want to do now is be professional and send the offer terms via email to the agent. Send the offer terms via email to the agent. The agent can put those offer terms in the contract and the agent writes to that contract and sends it back to you via email. In the section of offer Terms, you can make it simple and clear. The content will not be too wordy or complicated. The purchase offer has the address of the property, purchaser name. If you have an LLC, put your name as a purchaser name and your LLC's name. If you do not have an LLC yet, just put your personal name. It's always recommended to have an LLC, to have a business if you're operating like a business.
However, many clients who didn't have that LLC set up yet and wholesale houses under their personal name, and then use the proceeds from their wholesale profits to start their business. You can do that, too. Either your company name or your personal name, then put the offer amount. Now for contingencies, we make our offer as clean as possible. We only put in special contingencies. Remember at least seven days, then the closing time frame, 14 days you can put in or sooner if your cash buyer will close sooner. Remember when discussing offer terms, the seller will deliver a free and clear title.
This means that the property you are purchasing is sold with no debt attached to it; the seller should have already paid their credit card bill on time. After sending back the contract, they are expected to go ahead and email it to you. With this new system, rather than meeting with an agent in person, we will be able to offer terms over email.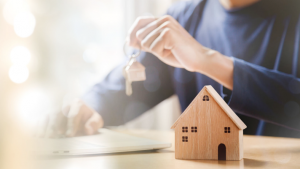 We're going to go into step eight. We want to get the contract back. Check that it's right. Sign it and send it back to the agent. Check it one more time that the terms are right and then sign the agreement and send it back to the person you contacted before. Don't count that as an offer. All right, those are just terms. But what we love counting as an offer sent is how many contracts are getting back to agents and then submitting them back to the agent before they sell it. A way to measure success for companies is in the offers sent. It takes about 15 offers to get 1 accepted wholesale offer and we see that sending out one per day will yield two deals at most. Again, send it back right away so that the agent can start considering your story. Send it back as soon as they send you the contract. Show them that you're confident and hard-working by signing, sending it back, and waiting to hear from them!
Now that we've sent the contract to the agent, what you want to do is follow up to get the executed contract. What does an executed contract mean? This means that the seller has now signed the contract, too, because you signed the contract. You sent it to the agent. All that's left is for that seller to sign it. Now it becomes binding. Now you have the property under contract. This is something to celebrate, because now you can wholesale this house. Because it's under contract, when you buy this house, you own the rights to the contract. If you receive a signed contract, be sure to mark the time that it was sent back to you. For example, if the seller completes the review process at 5:00 p.m., then email requests for follow-up can be sent five minutes before this moment in order to follow up with the seller in a timely manner. It's not a contract until the seller signs it. Don't celebrate just yet after you send it to the agent, celebrate when we take them to closing and you make $10,000.
Now it is game time. The next step is to contact our top cash buyers. These are the people who will buy this deal so that you can pay for the property's contract rights upfront, without waiting for it to come to terms. Remember that's why it's step two. It is really important. People often skip this step and then find themselves needing to find cash-buyers. You are only allotted seven days after a deal is made to sell it without incurring penalties. When you're not sure what to do, you are stressed and running a business under high risk. What you need to do is find cash-buyers and we can run this business smoothly. They will likely want this house because they purchase so many houses.
First send them the address of your property and the big three numbers (the ARV, the repairs number and your wholesale fee). Then tell them their purchase price with your fee built-in. You always have the option to lower the purchase price of a property. You can ask for a reduction if you provide documentation that justifies the change, or you may offer a discount on your wholesale fee. If this is your first deal, most people overestimate their ARV and underestimate repairs. What is recommended is presenting them with those two pieces of information, the property address and any comparable properties that you found relating to their ARV. Include the important dates in your contract so that there are no surprises.
Include when the EMV is due, when the contingency is removed, and the closing date. This is what professionals want to see because they need this information when buying properties. If you give them all the relevant information and photos, they'll be ready to buy your property. If the customer has any questions, you can address them immediately while they are on the phone. You are selling them on the deal by giving them a description of the current condition of what they're buying. You've talked with the real estate agent, you are familiar with the current condition and you have analyzed this deal. You know everything they want to know. 
Now what's going to happen is one of your cash buyers is most likely going to want this deal or a couple of them. But what you're going to want to do is agree upon a purchase price. On price and assign the deal. Really assign the contract so they can buy the deal. The next step after obtaining the property is to assign the contract. My goal is to cover as many topics as possible, so this will be our last section in the transfer of ownership chapter. To determine fair market value, a broker might borrow an appraisal from another broker, or one from the company's database.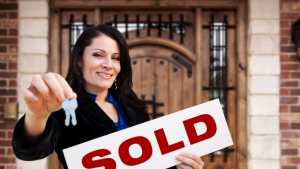 Every contract is assignable – you can use a contract from an outside source, or the assignment allows for assignments. In the case of contracts that are not at all assignable, it must be specified in the contract that it is not assignable in order to protect the agreement. In order for a contract to take effect, the contracting parties must assign it. The agreement should stipulate what the contractor needs to do to enjoy the benefits of the contract. If you don't assign a contract, use our Assignment Agreement and consult with an attorney in your area.
Once the deal closes, you can negotiate a deposit from your buyer. They'll take over the contract rights when they purchase it. The transaction won't be closed yet when you assign the contract. Let's say you have a seven day inspection contingency. You've done everything I've told you to do. You put the property under contract. A buyer contacted you and wants to buy it immediately. They looked at the property with their team and wanted it, too. You will assign or sell them the contract. On day 3, the property is theirs. They pay the earnest money deposit up front. They have the rights to negotiate a contract with you now. You can negotiate that they pay 50% of the wholesale price agreement once you sign the contract. Or if they close a deal, they may pay you an additional $5,000 as an appreciation fee for negotiating that deal. Unless you are risking the trust of your cash buyers, make sure you pay them back within 7 days. You can either do it on your own with the risk that they don't come through or use the buy now feature on your site which will easily refund the cash buyer on their credit card.
That's it for this blog CORE Member. What do you think of the tips we've shared? Let us know in the comments below. And don't forget to subscribe to our channel, click the notification bell, and like this blog. If you think that we have delivered value please share this blog with one person. Just one share is enough for us, for you to show your appreciation for the commitment and hard work we all put together in creating this blog that teaches and helps you on your mission of building your own fortune. And you don't know that one share could go a long way. And keep in mind that no matter how many times you're going to read this blog, you won't see any results unless you take action. Goodbye and see you at the next one!
[mashshare]
---