How Much Is My House Worth?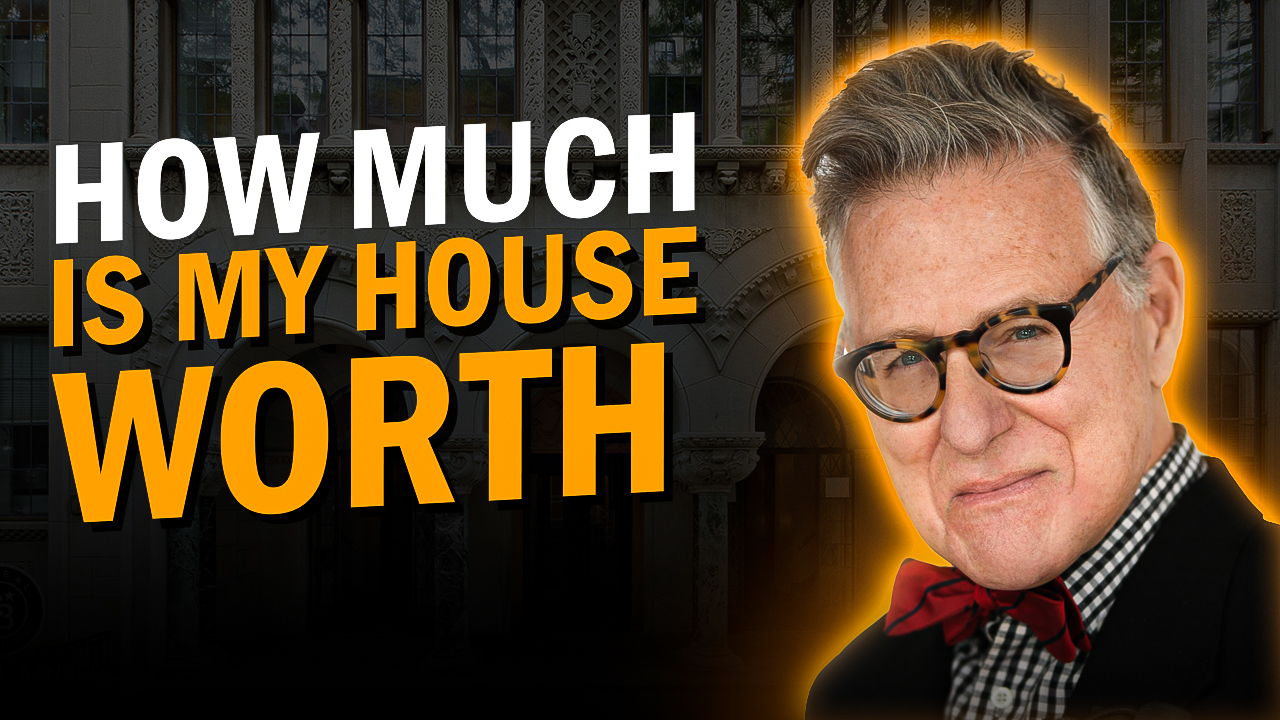 [mashshare]
Hello, people. Welcome to the CORE College of Real Estate Youtube channel. The past year or more has been a roller coaster ride on many fronts, with a silver lining for homeowners: Home prices have risen considerably. 
You might be wondering if you should take advantage of the increase in values and sell your home or try to tap its newfound equity. As you consider your options, a good starting point is to ask yourself: exactly how much is my house worth? If you want more real estate content, subscribe to the CORE College of Real Estate Youtube channel and hit the notification bell.
Take into account the three major types of valuation:
Fair Market Value
Fair market value is the difference between what your home looks like to prospective buyers, compared to other homes in the area. Consider how much a house comparable to yours sold for on the resale market.
Appraised Value
While you might view the appraised value of your home as useless, there is a way to find out how much it's worth. The appraised value takes into account the location, size, and condition of the house while considering any renovations you've completed. The appraised value is what mortgage lenders take into consideration when someone pays off their mortgage or buys a new home.
Assessed Value
Tax assessors assign dollar value to your home based on what they think it could sell for, without considering the actual price a buyer will be willing to pay. TXH Homes specializes in Carlsbad real estate, and has agents located across the country.
Home appraisers estimate home values based on numerous data sources, but those values are usually only a starting point.
How to figure out how much your house is worth:
Enter your address into a home value estimator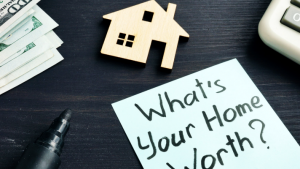 These online tools — sometimes called automated valuation models, or AVMs — use algorithms and publicly available data, such as recent sales, tax assessments and other public records, to generate estimates. With a quick Google search you will find several services that make this type of service easy to do.
There are many home value estimators, each using a different methodology. Each of these can be thought of as an estimate that can give you an idea what the value is of your home.
Home value estimators are good to start with when assessing the value of your home. However, these estimates are based on an algorithm that relies heavily on the number of bedrooms, square footage and market activity. It doesn't take into consideration recent updates and external factors such as traffic noise.
Home value estimators and iBuyers provide buyers with an indication of what their home is worth. However, these estimations are frequently misleading. The value provided by the home builder tends to be more accurate than the one given by an online iBuyer company.
Pros: Algorithms that power home value estimators and "I bought this for $X" offers have come a long way.
Ask a real estate agent for a free comparative market analysis
Real estate agents typically provide a comparative market analysis (CMA) in hopes of winning your business. They use their knowledge of the neighborhood and any special characteristics of your property to estimate its value. A buyer's agent may also provide this same service for any home you would like to make an offer on, as well.
Robert Krasow, with Michael Saunders & Company, says that a good agent will be able to drill down and find an accurate market value by looking at home conditions and knowing the neighborhood. This process might also involve data.
Pros: It's a plus to have an expert help you identify potential customers, answer questions, and give guidance.
Even with the best data, real estate agents can have conflicting opinions and use different comps. If there haven't been many sales in the neighboring area, or if the comps are not that similar to your property, accurate estimates are hard to determine.
Check your county or municipal auditor's website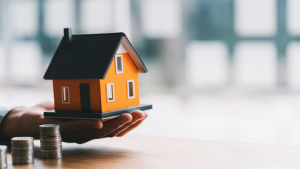 For those who want to understand the value of their home, this online tool uses property values and tax data to estimate your taxes for you.
County auditors periodically assess the value of residential properties for property tax purposes, and this information is searchable online. You can look up the assessed value of your house to see if it has appreciated, or compare the figures with other homes for sale.
There are always risks involved with real estate commissions and estimates given may not reflect market conditions. It is important to do your research before purchasing a property or moving.
Identify trends with the FHFA House Price Index calculator
Seeing how trends in property prices can be valuable to determine how expensive an area is. Property price prediction software may be a better way for these people to invest their funds than buying stocks.
With the Housing Price Index Calculator, which is a free tool available on the Federal Housing Finance Agency website, you can data mine local homes to project what your home will be worth based on the rate of appreciation for all homes in your state or metropolitan area.
The home calculator uses nearly 100 million historical data to provide homeowners with insights on the affordability of neighborhoods, helping them make more informed decisions.
The Down Payment Calculator is the first – and still the only – financial calculator for real estate. It offers a look at the appreciation or depreciation of your home property over time, but doesn't have the specific information of your current property in mind. While this gives an overall market idea, you can compare with other similar properties to get more granular financial info from a dedicated calculator.
Hire a professional appraiser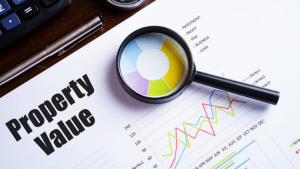 Appraisers help confirm the value of a property before lending money. If a seller decides to go ahead and hire one, it's not required, but it helps make sure there are no problems with the house. Appraisers look at things like how many bedrooms and bathrooms, as well as price per square foot to make sure that there is no over pricing of homes.
Receiving an appraisal from a lender can cost anywhere from roughly $300 to $420.
Your home's value can rise due to a range of factors, such as a housing shortage and the lowest mortgage rates in history. If your home's value has increased, you will want to consider these options:
If you're paying mortgage insurance and your home has increased in value enough to have at least 20% equity, you can ask your lender to cancel your PMI premiums.
It's important to review with your insurance agent that your residence is properly insured. Your homeowners insurance cost and coverage are usually based on the value of your home, so if it increases you'll want to make sure you're fully protected.
You're better positioned to improve your home if you know how much equity is in your home. With this knowledge, you can tap into the equity through loans such as a home equity loan or cash-out refinance, where the investment would be used for a remodeling project.
In order to maximize the value of your home, you could consider selling it. If you make minor repairs and declutter your home, this will increase its value. Duffy says that "if it is a good time" you should do these things to sell your home for the best price possible.
My home's value decreased. What should I do?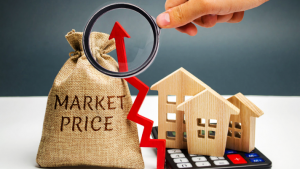 There are many factors that can make home values for any given period go up or down. These factors include the type of market at the time, economic shifts, construction costs, and buyer demand.
"Local political issues, climate changes, transportation and employment opportunities — or lack of these last two things — can influence home values," according to Gerard Splendore, an associate broker with Warburg Realty in New York City. "Selling may not be a good idea, unless it is apparent that values will continue to decrease."
Wait out a downturn rather than making a rash decision. If you can wait out the storm, that may often be best.
Duffy says home prices will be influenced by the economic climate and how many houses are available on the market. If you can postpone selling, prices will drop over time.
What factors affect home value?
The neighborhood
Its age
Its condition
Its size
Any home improvements or upgrades
There are other factors that impact the overall property values, too. These include local housing markets, economies, interest rates and tax rates, Reed says.
1234
How often should I check my home's value?
It's smart to check on your home's value periodically, rather than once every year, for a few reasons. This ensures you always have the most up-to-date price to give you peace of mind when purchasing coverage.
"The value of your home also affects your taxes. You might be able to lower your assessment," according to Reed.
Using the equity in your home, you can make a home improvement loan or line of credit, which could help you to pay for the future need of equity without going into debt. Knowing how much your home is worth also helps you know how much equity you have and what areas to focus on to increase your holdings.
However, knowing the fair market value of your home is important if you are considering selling. With an accurate estimate of your home's worth, you know what you might bring in on the sale, which helps if you're thinking about buying a home too.
How can I add value to my home?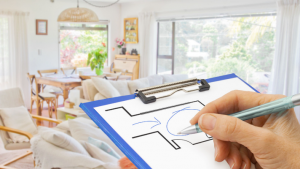 "Your property's curb appeal does make a difference," according to Duffy. "Make your home welcoming and tidy — cut your grass, trim any shrubs and add some new plants or flowers."
Duffy thinks that repainting your home's exterior or interior will pay for itself. This is one of the most cost-effective ways to increase the value of your home, she says.
Quick updates for around the house can also improve home resale value. With minor changes, you could replace an outdated sink, old tiles or dated light fixtures to give your home a refresh.
Duffy says that installing a new garage door can increase home values by 4%. It is important to have a good curb appeal as it is often what potential buyers search for.
A review of different pricing sources is most useful to get a proper assessment, as only one home valuation method is never going to be 100-percent accurate.
For example, you could consider conducting your own research using an online home value estimator, as well as the Federal Housing Finance Agency calculator and county auditor's website. You can also pay for a professional appraisal. When you average together all the final values you gather, you might be able to get a more accurate picture of your home's value.
Without a trained eye, home values are difficult to estimate. With professionals, accurate estimates and an in-depth understanding of numerous factors, a professional should always be the one to value your home.
Property specialists agree that an appraisal is the most accurate way of determining the value of a home, but you may want to hire a professional appraiser or agent if you're not sure what an appraiser would say about your property. A percentage of contracts require that at least two professionals sign off on your home and offer their opinions.
Houses are worth whatever someone is willing to pay for them, with the long answer depending on the market and whether you're asking a lender, an agent or a county tax assessor.
Online tools and professional assistance has made it easier for you to calculate your home's value, buy, sell, refinance or negotiate lower property taxes.
Though the main goal of this is to help people value their homes, nearly three-quarters of Americans say it's important to know the value of their home. With a financial calendar provided by NerdWallet, they can keep track of what they owe, and when they pay things like taxes.
Use online valuation tools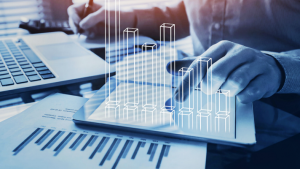 Most people in the United States turn to online estimators when they are unsure of their home's worth. 22% of homeowners decided on their property's appraised value with an AVM supplied by a lender or real estate site like Zillow and Redfin.
These tools use public records like property transfers, deeds of ownership and tax assessments to predict home values based on recent sales and listings.
In a recent interview, David Rasmussen, Senior Vice President of Operations of Veros Real Estate Solutions, said that most virtual assistant machines on real estate sites are largely used for marketing and lead generation. They have to return value in all properties even when there is little data. This damages the accuracy of their outcomes.
Each AVM will have a confidence score which is an indication of how close the estimate is within 10%. For example, 90% means that it is within 10%.
Real estate valuation sites are now more effective than ever because they have features that can show you an accurate appraisal without the need to physically visit the property. These new tools are great, but always talk to a local real estate expert for more insight.
Get a comparative market analysis
When you are ready to do a CMA, you can ask a local realtor for assistance.
Although not as comprehensive as what a real estate agent would provide, a comparative market analysis provides an idea of the home's fair value in comparison to current listings so you can know what your potential listing price should be.
Real estate agents may offer CMA to potential clients for little or no cost, but be careful. In some cases, they may be doing so as a bait and switch technique designed to get hired.
Use the FHFA House Price Index Calculator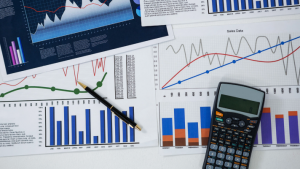 If you're still wary of AVMs but want a fast estimate of what your home is worth, the Federal Housing Financing Agency's house price index (HPI) calculator offers a scientific approach.
Adding to its huge database of mortgage transactions since the 1970s, the FHFA tracks a house's change in value from one sale to the next and uses this information to estimate how values fluctuate in a given market."
"The HPI calculator is an easy way to see how much your house may have appreciated over time." according to FHFA senior economist Will Doerner.
The HPI calculator looks to see if small loans, usually below $647,200, and up to $970,800 are affordable.
That's it for this blog CORE Member, remember to subscribe to our channel and if you feel like we've delivered value please share this blog with ONE person. That's right just one person as a token of your appreciation for the hard work we put into making content that educates and helps you on your mission of building your own fortune.  Remember you can read blog after blog, but it isn't until you actually take action that you'll start to see results. See you soon!
[mashshare]
---