How Much Can You Make As A Real Estate Agent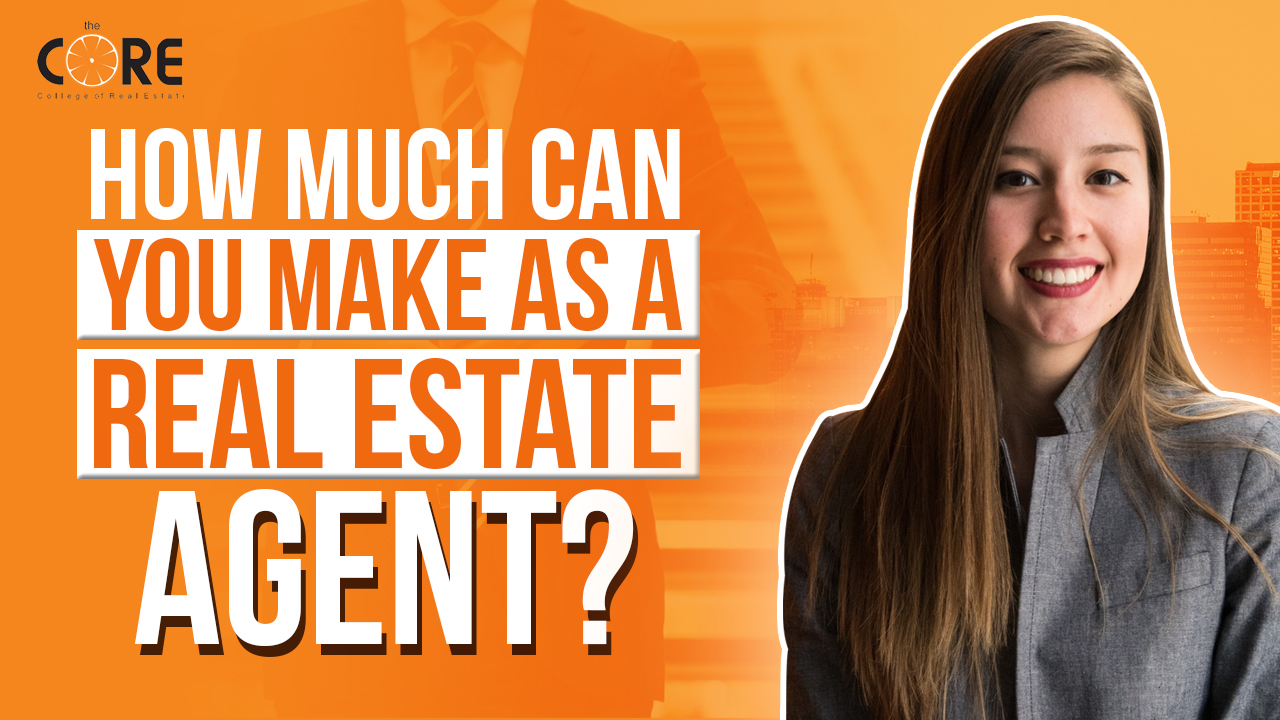 [mashshare]
If you are thinking about starting a new career as a real estate agent, you're probably interested in how much money you could have. Weekend warriors easily sell 1-2 homes per year, but there are also agents who cost more and sell more homes. And, they get featured on HGTV shows like "Million Dollar Properties" or "Property Brothers". Well, if you're curious about just how much these real estate agents make then you're in the right place.
For today's blog, exclusive for our Core members, we will be talking about how much a real estate agent makes. But first, what does a real estate agent do? Real estate agents connect buyers and sellers for transactions and represent them in legal negotiations. They help people buy, sell, and rent homes, land, and other properties.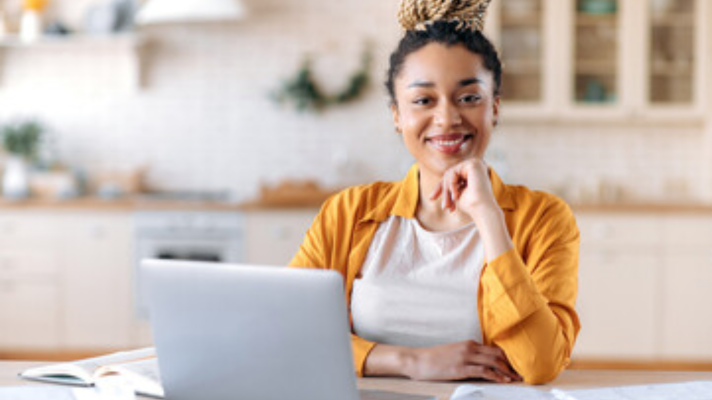 So how do you become one? The first step is to research your state's licensing and education requirements. To get a real estate license, you will need to find out what the requirements are in your state and apply. Some states require pre-licensing courses, while others have tiered licensing applications with different requirements based on experience level.
Most states require a college-level education on real estate basics including titles, deeds, contracts, and property ownership, a permanent residency in the state of the license application, and a criminal background check. You can attend courses at an approved institution, or sign up for online classes. These things must be certified by your state's real estate licensing authority in order to receive approval. Ensure that your school is accredited before committing to any tuition payments.
Next is to complete the education requirements. Becoming a real estate agent takes time and financial investment, so you will want to start budgeting and researching what you will need to do beforehand. For example, some pre-licensing schools are for a set number of classes over several weeks. Other schools allow you to move at your own pace. Also, consider what your needs and limitations are, and choose the pre-licensing courses that best suit you. Whether you will be attending an in-person course or taking courses online will affect the cost of your courses. Online, the cost ranges from $800 to $1,000 and may vary by school.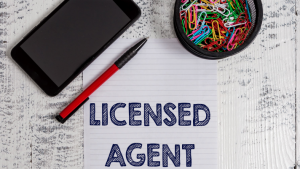 After that, you can apply for the real estate licensing exam in your state. To take the exam, you typically need to register with a third party and pay an application fee. Additionally, you need to feel comfortable enough with the information covered in your course. You can spend your time focusing on earning credit hours without having to worry about working in a full-time job. Many states do not require you to have completed all your required education hours before applying for the exam. And remember, don't confuse this step with applying for your license because you'll do that after you pass the real estate licensing exam.
Then you need to pass your state licensing exam. There's a reason each state requires education before you can sit for the real estate license exam. It's important to have a background in real estate before sitting for your property license exam. By doing this, you will increase your chances of passing. To take the licensing exam, you will have to answer a series of 100 multiple questions. The minimum score for passing can differ per state, but many states require at least a 70% score. Passing takes between 1.5 and 3.5 hours to complete and will cost between $15 and $100 in terms of exam fees. When applying for a real estate license, you need an official transcript or certification of completion from your school and a copy of your exam score.
This brings us to the next step which is to apply for your real estate license. Once you've passed your exam, you'll need to submit your test results and application fee. Your license application should cost anywhere between $50 and $250. If a background check is required, this will also cost $40 to $100 more. You should check your state's real estate licensing laws to see whether it is required to have Errors and Omissions insurance before you apply. E&O insurance can protect real estate agents from financial losses due to their work, and physical and legal attacks on that work.
Some brokers have an internal insurance program for this, but if not, it might be necessary for you to get an E&O policy before submitting your application. And you need to be at least 18 years old with a GED or high school diploma, authorized to work in the United States, and an in-state resident of any of the 50 states to get a real estate license. Once you've submitted your application, it will take between one week and two months for it to be processed.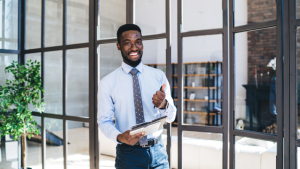 And finally, you need to find a real estate brokerage. You have your license, but that doesn't mean you can start selling houses. Most states require you to work with a real estate agent who sponsors you for the first two to three years of your career.
But the question we all want to know, is just how much does the average real estate agents make per year? The average annual salary for a real estate agent in the U.S. is $94,031, while they make $6,658 per month on average. A real estate agent receives a commission upon successful completion of a home sale, which is typically 5% to 6% of the home's listing price. There are instances where the commission can vary from 1% to 10%. 
But how do these real estate agents earn this money? Most agents are paid after the sale of a home, and their commission depends on the number of homes they sell. Agents usually get paid when they sign an agreement with both the seller and their agent. The success of a real estate agent largely hinges on their effort, but as small business owners, they also need to account for some variables when forecasting their potential income for the year. One is the number of completed home sales. When real estate agents sell more homes, they make more money. Advertising-related income is dependent on the completion of a sale, which makes closing the deal an essential step for earning money as an agent. Most agents sell between four to six homes a year.
Another is the years of experience as an agent. Building up a successful business takes years of dedication. For example, agents with decades of experience will have gained valuable insight into the real estate market, as well as years of knowledge that leads to successful habits. Next is to have professional network connections. Word of mouth connections is valuable to receive business and don't cost the agent anything.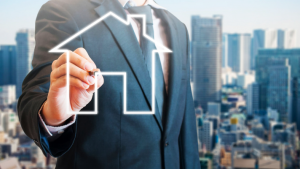 Real estate agents with a big network can utilize this as a way to provide their clients with the best advice, putting them in a better position overall. Agents who work to create positive and meaningful interactions with their visitors will keep their business moving forward. New agents or those less active in networking will have a harder time finding new opportunities.
Aside from these, there are also business costs. Realtors need to spend a lot of money on their marketing. One way is billboards and park bench advertisements. Another way is digital advertising, business expenses like internet and cellphone bills and fuel, office supplies, and time with clients. Not just that but there are also brokerage fees. Real estate transactions are easy for brokers because they only get paid out if a sale is made. Along with a commission from the seller and buyer, the broker also receives a commission from both. Brokers typically receive 40% of the commission and agents 60%.
The ratio depends on the agreement but could be 50/50, 70-30, or some other combination. Some firms add marketing fees deep in their agreements. Lastly is the area of opportunity. Agents in New York City and Los Angeles typically make more than agents in other less expensive or smaller locations. For instance, a home listed for an average of $500,000 will yield the agent a higher commission than a home that is listed for an average of $200,000. Of course, the higher cost of living that comes with a metropolitan location could be considered as well.
Now, you might be thinking the life of a real estate agent is pretty lucrative, and you're right. The median salary is $83,000 for 1st year full-time agents, but you need to keep in mind that this rate varies. Recent findings found that while they start out making significantly less, many agents actually double their income after one year of experience. However, to earn your salary as a first-year real estate agent, you will be operating on commission.
This is not a typical job in which you are paid hourly or receive a predetermined salary per month, but rather one in which you are paid according to how well you do with sales. Some brokers offer a stipend to commission as part of their contracts. The more expensive the sale, the higher the commission. It's typically split four ways: between the listing agent, their broker, the buying agent, and their broker.
As you can see, experience is the number one contributor to real estate income. And if you're just in your first year, you're going to have a hard time earning. But there are actually ways to be a successful first-year professional and that is by managing the four aspects of finance: affordable marketing, effective networking, smart earning strategies, and industry education. Here are ways to quickly grow your income as a new real estate agent.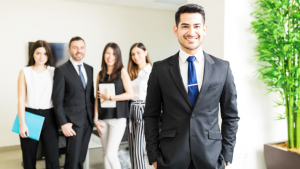 The first one is to get social. Spread the word that you're an agent. Spread the news to your neighborhood, friends, associates whom you do business with, family, social media contacts, and all other places. Play up your educational background and achievements- these will help especially when you're starting out with a new career. Talk about any success stories with the broker including successes in your first few transactions. 
Next is to upscale your market. As a real estate agent, the more expensive the property you sell, the more commission you'll make. For example, if you sell a $200,000 house at a 5% commission, that's $2,500. However, if you sell a $350,000 house, that's $4,375 and your earnings jump significantly.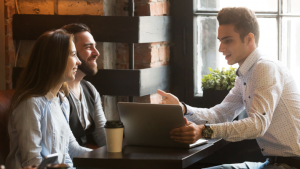 And, don't forget to focus on your customer service. When working with clients, make sure to get to know their concerns and care so that you can help them come across the best offers. If you do this, it will pay off in spades. A recent Nielson survey revealed that 84% of people trust their family and friends for product recommendations, making "word of mouth" marketing one of your best free tools during your first year as an agent. 
In addition, you should keep on learning. The real estate industry is constantly evolving and there are many ways to learn more about it. With industry designations, for example, you can get a leg up in the competition. Certifications can also benefit you, such as Certified Residential Specialist, which can increase your income three times. You can also follow up with a mentor from your brokerage firm to gain insights into how the industry works. 
Another one is to get creative. To stand out from the competition, develop a marketing strategy that is tailored to each individual by adding their favorite music to customized blog or writing articles about the local community. You can even call any businesses or event coordinators featured in your articles to find out if they're willing to comment on or share your posts – and leave your real estate business cards out at their counter in exchange for the free publicity. 
Also, you should hit all the events in your area. Consider setting up a booth at one of these events to demonstrate your creative marketing expertise. Farmers' markets, festivals, home, and garden shows, crafts fairs are all ways to get exposed to our local area and to network with people in need. 
Next is to set your goals. Having a plan helps you achieve your goals. You should keep track of what goals you want to achieve, how long it will take to reach that goal and the milestones in between. For example, you might want to collect 10 leads within your first week so consider setting a goal of where and how you will canvas, as well as which online forums you'll share information.  Though the onus is on you to make your real estate career goals happen, consider sharing your plans with your fellow agents. Remember that having a peer group to give periodic progress updates can significantly increase your success rates.
And lastly, to make real estate your plan B. Your first few years in real estate can be lean, so one of the best ways to survive financially is to take a variety of temporary positions – that might include administrative or marketing duties. Getting fully immersed in the industry is a great way to quickly pick up on things like trends and negotiation tips from experts.
And if you think we're done, you're absolutely wrong. There are multiple career paths to choose from once you get your real estate license, giving you more opportunities. With so many options available after you complete your education, you can find a niche that suits your interests. Some people are drawn to higher risk paths like flipping houses as an active realtor investor, while others pursue becoming a commercial real estate agent, property developer, or broker. 
Commercial real estate agents, for example, make an average salary of $85,000. These agents assist businesses and investors with buying, selling, and leasing commercial office space. Key responsibilities include helping pinpoint trends in the industry and conducting space needs and investment analyses, as well as managing properties to get their clients the best return on investment.
And, if you want to find a career that goes beyond one industry, being a real estate developer is a good option. They can work in either commercial or residential real estate, and their projects involve finding investors, locating land for new projects, and project renovation or new design builds. The national average salary for a Real Estate developer is $73,875. Many people who'd like to try their hand at development focus on certifications related to real estate finance and construction management, while others focus on a higher education degree in Real Estate Development. 
However, if you want to become an agent and keep your commission, some real estate agents are now following in the footsteps of their brokers by hiring independent brokerages. In this case, they get a smaller commission, but also enjoy a fraction of the commission from every sale made. There are three ranks of brokers: Associate Brokers, Managing Brokers, and Primary Brokers. A broker must take on additional tasks to become a Managing Broker. These tasks encompass hiring and training new agents, writing and reviewing contracts, marketing the brokerage firm, and providing their agents with opportunities. 
Whether you're interested in growing your career as a real estate professional, or just trying to grow your income, these tips will help you make the most of your potential and strategize for success. Be persistent and diligent in order to build a prosperous future.
That's it for this blog CORE Member. What do you think of the steps and tips we've shared? When are you going to start, if not today? Let us know in the comments below. And don't forget to subscribe to our channel, click the notification bell, and like this blog. If you think that we have delivered value please share this blog with one person. Just one share is enough for us, for you to show your appreciation for the commitment and hard work we all put together in creating this blog that teaches and helps you on your mission of building your own fortune. And you don't know that one share could go a long way. And keep in mind that no matter how many times you're going to watch this blog, you won't see any results unless you take action. Goodbye and see you at the next one!
[mashshare]
---