How Do I Get Started Wholesaling Real Estate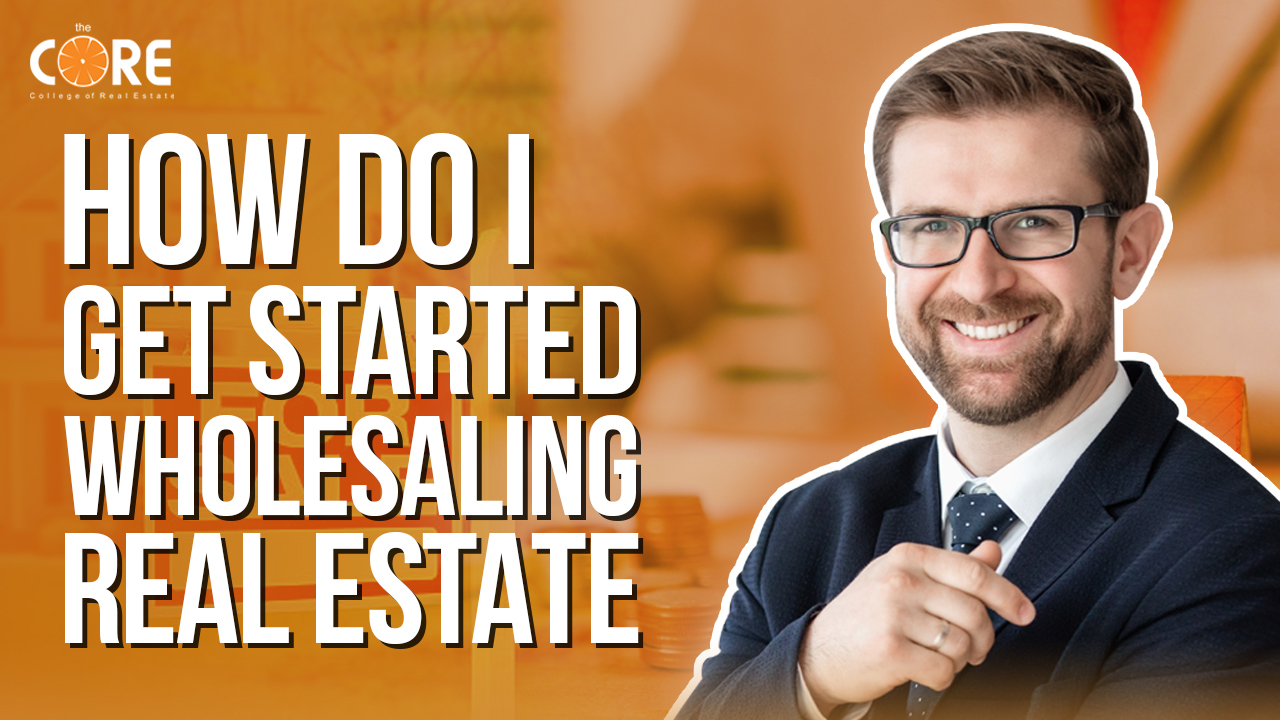 [mashshare]
If you want to start making money in real estate quickly, it is time to consider wholesaling. Closing a wholesale deal for the first time will be a major accomplishment for any investor as the wholesaling process is different from more traditional types of real estate transactions. So if you want to know more about this then this blog is for you.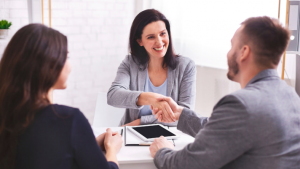 For today's blog, exclusive for our Core members, we will be talking about how you can start wholesaling real estate. But before we get into that, what is wholesaling? Wholesaling real estate is when a real estate wholesaler puts a distressed home under contract with the intent to assign that contract to another buyer. The wholesaler doesn't plan on fixing up or selling the property and instead sells it to another buyer for an increased fee. 
With wholesaling, you get to put a property under contract with the intent of assigning that contract to another buyer. You don't intend to fix up or sell the property yourself. You then market the home for a higher price than what the property is under contract for so that if it sells, the profits are made. Wholesale deals differ from rehabbing and buy and hold because wholesale investors never actually end up owning the property. That doesn't sound too strange, right? But once the approach has been broken down, it's not as strange as you might think. Today, we will review how to wholesale real estate step by step for beginner investors.
Networking skills and marketing savvy characterize wholesale investors. A wholesaler collaborates with other professionals in their industry to build a buyers list. They create marketing strategies designed to find relevant properties in the industry. Once they find a property, they assign its contract to the buyer on their buyers' list.
Wholesaling has become common practice for many successful investors. How, then, does a wholesale investor make money? An assignment fee is given to wholesalers and paid by the end buyers. This percentage of the property's value is usually small and may be a finder's fee for outreaching to potential buyers.
So how does wholesaling work in real estate? The time frame for wholesale investing is faster than other investments, which suits certain types of personalities. The process also allows you to generate more cash flow and enjoy the freedom of generating income while not taking on the risk of property ownership. Investors who buy at a discount and then sell at a profit can typically receive their assignment fee in less than a month. For this reason, wholesale real estate investing can be a great fit for investors who prefer to make money as quickly as possible.
In wholesaling, you can control how many deals you want to work through. If you are pursuing a full time career in wholesaling, you can work as many deals as your schedule allows. Alternatively, if you're only wanting to do a few deals a week, then you can have that too. While wholesaling might be the best way for beginners to learn how to invest in real estate, it is also a profitable business venture for people with experience. The skills you need to wholesale deals are vital to every investing operation and a great way to discover if wholesaling is the right fit for you. Investors have to know a lot about the market. They will research properties and find them wholesale so they can buy them for less money. Investors with limited access to capital or who don't have good credit will also participate in these deals.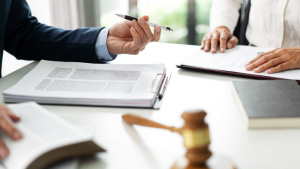 Now you may be wondering if you will need money to wholesale real estate. If you are discouraged about investing in real estate due to a lack of money or a less-than-perfect credit score, you should know that you can start today by wholesaling the property. A wholesaler assigns the purchase contracts to end buyers instead of purchasing the property themselves and they do not need to have perfect credit.
Although there are eligibility requirements for various forms of financing, such as income level or credit score, these are no longer barriers to meeting those requirements because it's possible to find funding with different conditions.
For these reasons wholesaling is a great way to gain valuable skills, learn about the real estate market, and save money while also building up your credit score. Experienced investors may also use wholesaling to help finance other types of real estate deals. For example, a buyer who exclusively uses all-cash offers on their more serious rehabs might turn to wholesale to replenish their personal capital in a short amount of time. For these reasons, understanding the process of wholesaling is a credible way to segue into other types of investment strategies.
Now that you understand the different benefits of becoming a wholesaler, so how does the wholesaling process work, and what kind of skills and resources are required to successfully complete your first deal. Here are the seven steps of how to wholesale real estate.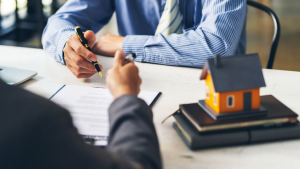 The first step is to find a distressed property to wholesale. You can find distressed properties to wholesale and make more profit by buying the property for less than the market price. When you find a distressed property that has been abandoned or has an owner motivated to sell quickly, it will allow you to make a higher profit from the sale. In order to find distressed properties for wholesaling, it is important to know where to look. Seasoned investors typically have their own methods of getting access to them which we will explain below. One place that is a good place to find these properties would be a real estate investment group. Another way to find and purchase distressed properties is using an online real estate site service. Finally, one might consider using the services of a real estate assistant.
A real estate wholesale meeting is an organized meeting between local real estate agents and investors. They are a great opportunity for new wholesalers to network with representatives from title companies, contractors, appraisers, and more. You may even make connections with potential partners or mentors. This newsletter sends out weekly updates on available properties that you can search through. You can see what is hot in the market by looking at what is being bought and sold, and when an opportunity presents itself, you'll be able to take advantage of the current trend.
The updates come from distressed sellers themselves, and not agents. To find local real estate groups, use a google search to find the most relevant lists. You can also join a Meetup group in your city or join one of the three types of social media groups on Facebook, LinkedIn, and Google+. The area Chambers of Commerce can have listings for events for upcoming meetings as well. For greater detail, there are also some websites that have an online directory specifically for real-estate investor groups.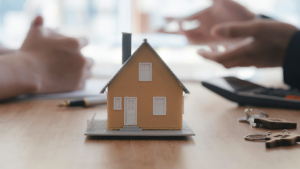 When looking for places to buy, it's a good idea to use real estate websites that sell properties where the owner is motivated and posts their own properties. There are sites out there with properties like these. You can find extremely motivated sellers and their distressed properties on craigslist, FSBO, or HomesByOwner.com when using these sites. Consider using keywords to narrow down your search, as they will show you the most motivated sellers and therefore the best deals.
Another popular and affordable way to find distressed properties is by using an assistant to help you find these properties. Property finders have access to a lot of properties that you might not be aware of. They can use the power of their connections in your area, drive around and knock on doors, or just by calling friends, family, and ex-neighbors to offer their services if they're willing to sell at a discount.
The assistant is not an hourly employee and does not need to be paid ahead of time. In fact, they are only paid when you buy a property that they found and it goes to settlement. The term in the real estate industry for assistants like this is "bird dog." This name comes from the hunting dogs that hunt birds; just as the bird dog hunts down property deals. A bird dog can save a wholesaler's time in finding properties. This is because they only focus on a certain area of the business, and instead of taking up their own time they help take up the wholesaler's time. They also have valuable connections that can assist with finding new buyers or connecting with other investors.
After you have completed a few real estate deals, other means of finding distressed properties are okay to explore. Three common methods are bandit signs, mailing flyers, and working with an agent who specializes in investment properties.
You will need to spend several thousand dollars upfront to create hand cut bandit signs and put them up in a particular area. They are designed to engage with homeowners who want to sell their homes, but don't want to be represented by a traditional real estate agent.
To encourage sellers to contact you, use marketing techniques such as mailing flyers, letters, and postcards. To make this strategy effective, it is necessary to know who you are mailing to and purchase a list of addresses. Or else, use a service that does the work for you.
An often overlooked way to find distressed properties is by looking at recent court documents, divorce records, and public tax records to identify past due homeowners. Once you compile a list of interested sellers, it's best to send them flyers or letters including your contact information and mention that you buy properties in any condition. It's also important to mention that you pay cash.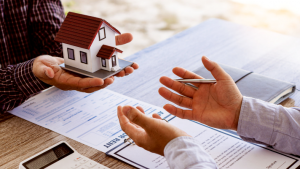 One of the final resources for identifying distressed properties is by working with a real estate agent. Real estate agents can assist you in finding a property, but keep in mind that not all real estate agents are suited for this task. It's important to work with an agent who also wholesales properties or reach out to a referral from other wholesalers within your group. You'll want to account for the cost of their commission when you're negotiating the price.
Real estate agents usually don't deal with wholesalers because they use contracts that differ from the standard, and real estate agents are comfortable with their own contracts. Real estate agents tend to steer clear of wholesalers since wholesalers don't want to put up their own money, so they skip one important step of the process. Real estate agents don't want to assign contracts because the seller is unaware of the actual sale and it will hurt their reputation. In general, real estate agents feel like wholesalers are scrupulous and wish to uphold the ethical code they took on when becoming real estate agents.
Once you have identified the property as an attractive deal, it will be time to convince the property owner to sell to you. This step is important because it will secure properties for you to wholesale, and make a profit. 
When approaching the owner, it is important to go about it in a sensitive way because you're not a conventional real estate professional. You need to gain the trust of the homeowner before moving forward with the sale. This can be accomplished by being professional and courteous while they are meeting with them.
After meeting with a homeowner and discussing the benefits of selling to you, you want to talk about how going with your company will alleviate whatever pain points are motivating them in the first place. For example, oftentimes when people no longer can afford their mortgage, they come to someone like me. There are a number of wholesalers that will arrange the services necessary for homeowners. These include the appraisal, the closing process, and the contract.
These providers won't put any stress on the homeowner since they have planned out these events in advance and are willing to provide all of these services at no cost to them. You must also let the homeowner know about any repairs that will help them rent the house out, or resell it. This is important because sometimes repairs are more costly than the amount you're offering for the house.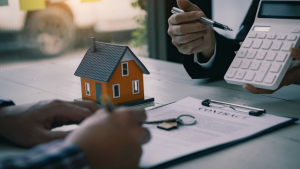 The homeowner will need to sign your contract. Most wholesalers will write their own contracts. They use the help of a local attorney or real estate agent but usually alter a generic real estate purchase contract or use a wholesale agreement template for clauses that don't need to be in the agreement. Most wholesalers deceive property owners with dubious intentions.
They often don't disclose the buyer is actually their partner and make a profit by assigning contracts to other parties. This might sound legal but it's unethical, according to legal experts. The wholesaler tells the seller about a mate or an assignor, who then signs non-disclosure agreements with the potential buyer so they can show them around and deny discussing business.
The third step is to find professionals. A real estate wholesaler needs a title company, a contractor, and an appraiser on their team. With professionals on your team, you can avoid hassles down the line. Contractors can save you time and money, while appraisers will make it more transparent for your clients.
A real estate wholesaler needs these members of their team to create a concerning level of professionalism. To ensure that you are not at a disadvantage when wholesale purchasing properties, an appraiser will be able to come out on short notice and provide an appraisal. This process also applies to buyers who want to purchase the property, ensuring they are getting a fair price.
A title company ensures that the buyer is buying a legitimate piece of real estate. They run a title search on the property and run checks to see if there are any liens on it. They will be used at settlement when all transfers of ownership take place and must be investor-friendly. This means they are comfortable dealing with assigned contracts, which we will get into in a later section. Make sure to ask this upfront, and be honest about your intentions with the property.
One way to establish trust with a potential homeowner you're pitching for a listing is to have a contractor come to the property with you and give an estimate of repair and overhead. You want them to come to inspect the property and give you an estimate of repair costs. This way, if you end up finding a buyer who wants the property in 'as is' condition, you'll know what kind of price range they are looking for. One way to find all three of these professionals is through word of mouth, or referrals, online searches, and recommendations from a real estate wholesaler. You can also see who your friends recommend by asking them and other members of an investing group.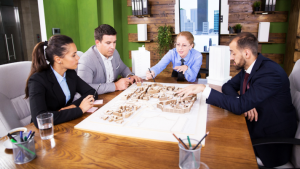 The next step is to assess the property's renovation needs. By assessing what renovations a property needs, investors know the costs and make sure they fit with their plan to profit off the deal. A distressed property that needs renovations means a higher margin for the investor when they sell the property. This higher margin will allow them to make money off the deal as well. You can give the estimate for repairs to your buyer, so they know what is required to fix the house.
This will allow them to make a reasonable offer. You won't be able to price too high on the repairs because you will already have given an estimate of how much it will cost and what needs repairing. An understanding of the property's need for repairs will show what potential the property has based on how much those repairs cost. This is particularly important to show investors so they can see the value and potential profit that your particular property will bring them.
You found a property wholesale that meets all of your criteria, and have lined up professional vendors who will perform the necessary repairs. Your next step is to find a buyer who fits one of two categories: either an investor or contractor, who will buy and repair the property. Finding a buyer is the beginning of incorporating the contract, but one needs to be able to do that within a certain time limit. When you are just starting out wholesaling, you may not have a list of buyers, but there are ways in which to find them.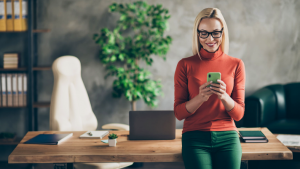 For example, some of the most cost-effective places for someone who is looking for a buyer are through: advertising the property on free websites such as Craigslist and Zillow, distributing flyers with the property information on them throughout the neighborhood, and emailing investors that you have met at investor meetup networking events with the property info. Establish a buyer's list as soon as buyers are calling about the property.
Save their information, even if they don't contact you again. Use a spreadsheet or a customer relationship management (CRM) software to save all of your buyer's information and establish a communication list. Every time you have a new property to wholesale, send it out to your list- that way, you cut down on advertising costs and increase the profit generated by your real estate investment.
Once you have found an interested buyer, it is important to negotiate a deal. Negotiating is the most critical part of this process because it can determine how much you make off the sale. Your profit will be calculated by subtracting the initial cost from what you were able to sell the property for. When negotiating with a potential buyer, use the contractor's estimate to your advantage. If a buyer needs to decide quickly to have this property because others are interested, let them know time is of the essence.
Alongside that information, let them know that there may be conditions on a sale, such as needing to leave a good faith deposit. One of the first things to keep in mind when negotiating with a buyer is your expenses; make sure all of your costs are covered before you negotiate such as the appraiser fee, contractor walk through fee, title fees, if you paid them, to get a head start on the title search and any marketing fees including what you will owe your bird dog.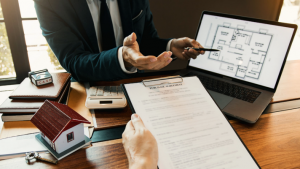 After your costs are covered, you will make enough profit to make the process worth your time and effort. In general, most wholesalers aim to make at least $2000 profit off of each wholesale deal. However, if you aren't breaking even, then the deal isn't worth doing. Most wholesalers calculate a flat fee but the after-repair value is still important for the investor.
The last step is the closing of the wholesale property. The closing, or settlement as it is also known, will take place at the title company's office. This should last about 90 minutes. All parties will come together and the deed will be transferred to the new owner. The time commitment is not heavy and this is not an excuse for a wholesale deal to fall through. The closing date will be mentioned in the contract you signed with the property owner, as well as the contract you signed with the new buyer.
All closing costs will be paid by the buyer, and the seller will receive keys to their property unless otherwise agreed. You should choose an investor-friendly title company to close both contracts, which will make all parties happy. There were two assignment clauses in both contracts, so the wholesaler will not transfer the property into his name. This person is usually an investor who will put the property in his name, or more likely, his company's name. This is a way to avoid paying transfer taxes on two separate transactions.
So if you want to get into real estate with less time and money, wholesaling is the answer. With significant rewards, if done properly, wholesaling can make real estate accessible for people with strong negotiation skills. In order to get started in the real estate wholesaling business, you need to perform some research. You will need to locate real estate investor groups where you can find advice, locate distressed properties and motivated sellers, and become familiar with contracts.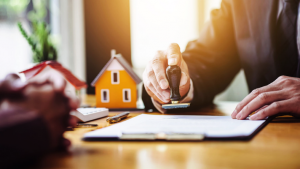 If you like meeting people, have a passion for real estate and have strong communications skills, wholesaling real estate may be a good fit. Most people start wholesaling because it doesn't require a license or any educational requirements. It also has less of an initial investment requirement than other real estate fields. As you learn how to wholesale properties, it will become more apparent if you're cut out for the job.
If a purchase doesn't go through, it takes a lot of time to find new opportunities. Once you do a few deals and get accustomed to contracts, marketing processes, and finding distressed properties, having this knowledge will give you the confidence you need in order to succeed in a competitive business.
Wholesaling can be done as long as it's legal. It involves finding a distressed property and making an offer on it, which will be absolved by the sale to another investor. Once the investor purchases the property, a wholesale deal will be complete. There are many components to be aware of. Rules and regulations vary from state to state, so it is important to consult with a local real estate investment group for advice. It is also advisable to consult with an experienced attorney about rules and regulations in your area to get the most accurate information possible. 
There is much controversy concerning the purchase and sale of properties in the wholesale real estate industry. Many people think that wholesaling is illegal because it's brokering real estate without a license. This is not always the case. Whether something is legal for wholesalers to do, may vary depending on location.
You have learned about the pros and cons of wholesaling real estate, what it entails and how to best execute the process. And if you follow our wholesale real estate guide closely, then you're already miles ahead of most new wholesalers. That's because many people make the mistake of not doing due diligence and foregoing their research, so they're not setting themselves up for success. Even if you are learning about the wholesale process before starting, it will allow for that likely success.
1231
That's it for this blog CORE Member. What do you think of the steps and tips we've shared? When are you going to start, if not today? Let us know in the comments below. And don't forget to subscribe to our channel, click the notification bell, and like this blog . If you think that we have delivered value please share this blog with one person. Just one share is enough for us, for you to show your appreciation for the commitment and hard work we all put together in creating this blog that teaches and helps you on your mission of building your own fortune. And you don't know that one share could go a long way. And keep in mind that no matter how many times you're going to read this blog, you won't see any results unless you take action. Goodbye and see you at the next one!
[mashshare]
---