Great Realtors Impact Lives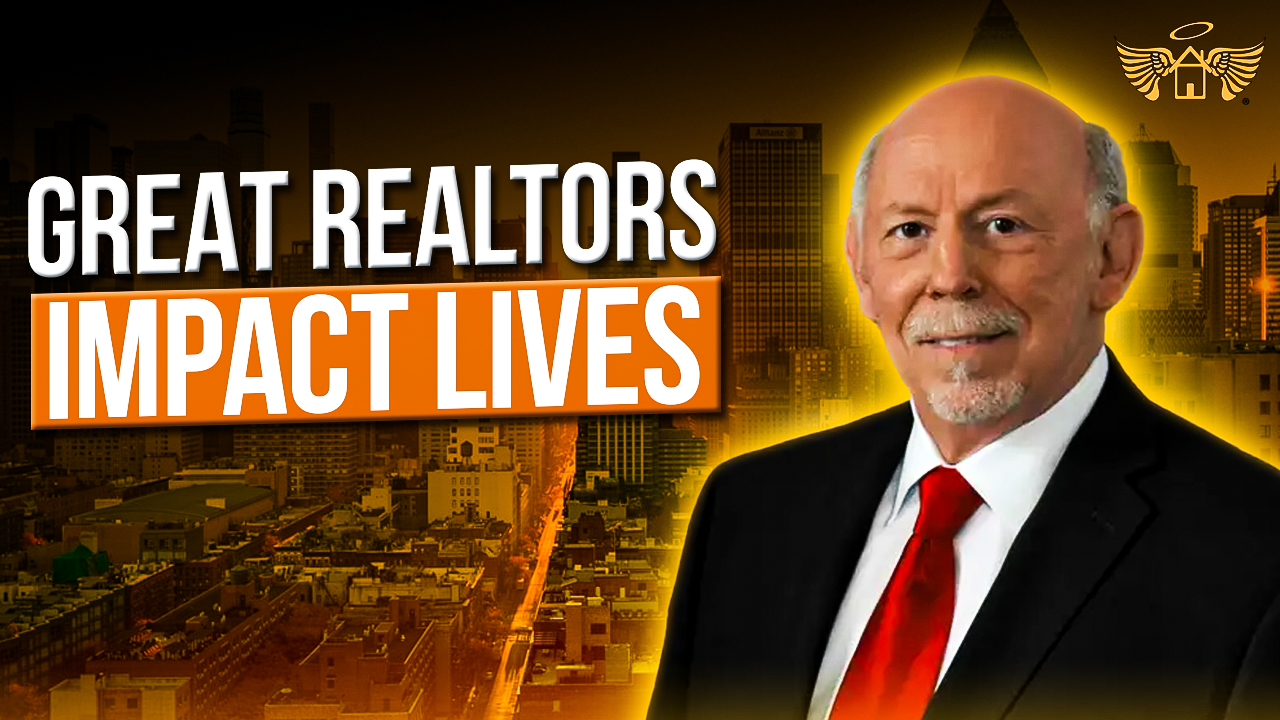 [mashshare]
Professionals in the real estate field execute invaluable services. First of all, they know exactly what needs to be done. They make deals with their years of experience and know what pertains to a successful transaction.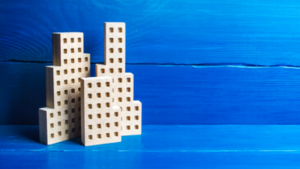 Realtors feel this and know how rewarding it is to find the perfect home for their clients. They get to help people decide where they will live, and hope they find something they can stay in forever.
If a specific sector or activity is rewarding, what are the factors that cause people to be drawn towards it? Is it the potential financial gains? Does it have a deep attachment to primordial instincts and our 'need' for protection from outsiders?
Luckily for you, CORE Member, we've produced a list of ways a great realtor can impact lives. Remember, that while the first step is completing any of these amazing courses, the second and possibly more important step is taking action even if it's imperfect action.
For some professionals, it's difficult to know why you haven't left your original profession. There are many things that motivate us. Maybe you feel a passion for your listing and the people you work with. Maybe it's time to branch out, as they say.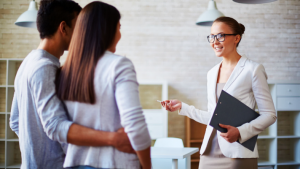 When we feel passionate about the work we do, it's hard to fake because passion shows. This is good news for us because there's no way to pretend you're not passionate. Work hard and it pays off–no one can take that away from you, and no one can pretend they do as much as you.
In the case of real estate sales, those with a desire for the profession will do best because energy and passion are the lifeblood of success. Those who are in sales because they like the sense of accomplishment that comes from delivering a good product or providing excellent customer service will ultimately make more money. You can earn significant amounts of money in this industry by being passionate about your job and staying ahead of the curve in technology.
Real estate is a business that changes people. Even if you work to make a profit, t the realtor with the best intentions will find the best clients, and success follows. Working as a realtor changes people. If it hasn't, they haven't been in the industry long enough, or they haven't worked hard enough.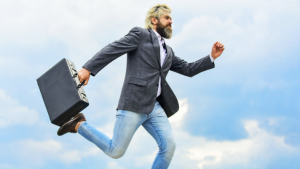 You can shape communities by encouraging people to make decisions at important times in their lives. Real estate also brings value because you are repeatedly delivering guidance to individuals. When you face that situation over and over again, you gain a perspective and understanding that is difficult to come by. It's also invaluable to the individuals you provide your services to.
Picture yourself as a doctor delivering babies. Instead of doing it for just one mother, who can only be there for the delivery of their child, imagine you are delivering to a shelter that shelters your whole community for years on end.
Real Estate is a difficult occupation. At the same time, however, it serves as a challenge for individuals, who find themselves bettering their skills and capabilities when faced with seemingly insurmountable obstacles.
Getting to the top requires putting in your time and effort. There is an ongoing struggle that you can't win without doing so.
As a real estate agent, you are at the mercy of your work. If you don't sell or attract the right clients to properties, you won't be successful. The best agents are successful for a reason but you can still earn success as long as you know what to do.
How Can A Realtor Impact One's life?
How They Show Up for Their Clients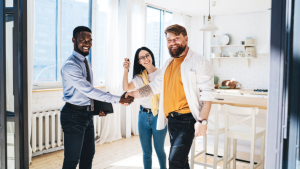 Recalling an experience when you had exceptional customer service is often easier than remembering a past problem. Having someone help you with your transaction, in comparison to something that wasn't so pleasant, is much more memorable.
With the fast pace of modern life, it seems like everyone is taking their attention elsewhere. An experienced real estate agent will help you in your time of need by being a good listener. Showing them that even in business, there are people out there who care can set you at ease as well.
Real estate agents have a tough job every day. They need to be patient, helpful, and detail-oriented. These skills make all the difference in the world for their clients, who often put their trust in them and depend on them to help navigate through difficult transitions or moments in their lives. The ones who wake up every day to do what is best for those entrusted with the care of a family member or close friend are the truly invaluable agents. In fact, there are many people in our field who absolutely love making their clients smile, knowing that they are becoming priorities in their relationships.
When you consider how you communicate and interact with clients, think about how your intentions and self-awareness can make a difference. A client who becomes a friend will be more likely to share their business with their friends, who, in turn, will help the business thrive.
Real Estate Agents in W1 tailor their advice to their clients' needs, what they are expressing concern with, their wants, more. It's imperative for every realtor to be attentive to the people they're dealing with because without taking in what people say, they can't please their client.
How They Communicate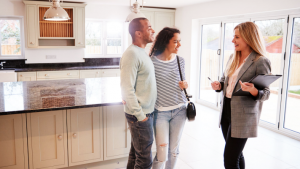 If you have a bunch of real estate agents in the same room, they will each joke that they are all just jacks-of-all-trades. There are days when we get to practice our job by role-playing as educators (in some cases), to help people out with their personal issues like counselors would do, and to negotiate agreements when their quarrels arise.
As real estate agents, there's a lot of moments when our words and actions can make a difference for someone in need. We have the opportunity to show compassion and elegance at those moments in dealing with stressed customers, or when someone is difficult. Those are the key moments that impact another person's life.
They give you a Money-Saving Option
Unlike an amateur, without a realtor's help it can be difficult to find the perfect home. A professional agent will have saved you from big mistakes and been an all-star negotiator as well. Hiring a pro could potentially save you money and help with other issues such as finding safe housing for your family.
If you think it's expensive to hire a professional to do the job, wait until you hire an amateur. Hiring a competent agent will save you time and money. This is because agents know about any potential pitfalls in the transaction and negotiate effectively which results in fewer expenses for you.
They can help you see things in a different way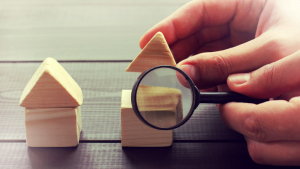 Hiring a great agent is one of the best decisions you can make because they will not only help you get signed, but they're someone that's better at finding great deals than you. A great agent is like an expert matchmaker — they'll help find the perfect deal and make sure you sign.
In order to find the right property for you, estate agents will use their list of requirements with input from you. They'll find properties that match your specifications in order to provide you with the best search results.
To get live results and avoid the inconvenience of going through a lengthy list of auditions to find someone who meets your criteria, you should hire producers with an established reputation for their work. It will bring higher production rates and less headaches.
Investing in Other's Success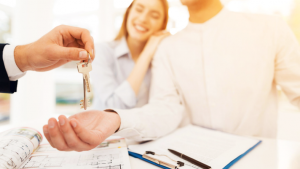 There are people who fear money and therefore make it harder for themselves to make gains. Sometimes, guilt, shame, or feelings of not being good enough play a role in this. For example, one day over lunch, we spoke with someone who was struggling to succeed in real estate. When he started selling properties, he found that his customer service was suffering, but he kept the same attitude because he didn't want people to perceive him as getting "too big for his britches."
Yet, after digging a little deeper, we found out about his personal trauma related to his suffering from his family's rejection because he didn't have enough money to support them. We then remembered that his calling in life is not to shame others but instead should be focusing on how the abundance that he has could change the life of someone else for the better like one of his new assistants. Wouldn't it be worth giving it to her if some benefited from it?When it comes to improving your overall business performance, consider how you could be in a position where you are surrounded by people and are able to help them. Think of all the ways that you can improve their lives.
They'll Do More than Help You Buy or Sell a Home
An agent that is truly good at their job provides a variety of additional solutions. They help get contractors for you, make design suggestions for your home, and point out local restaurants that are worth trying.  A great agent wants to provide all of this valuable information because they want to be your go-to resource when buying or selling a home.
They are Pillar of the Community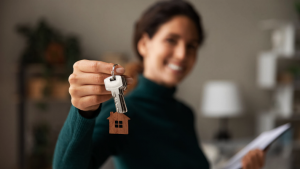 Entrepreneurs have the option to either help those in the community or resist helping those who need it most. Giving back can be a good thing, and there is nothing wrong with saving money for yourself. However, one should not fool themselves into thinking that success will come without responsibility.
There are real estate agents whose charity work ranges from volunteering and donating their time to charitable causes to being a pillar of the community by providing help in political elections. They think only in terms of networking, but they forget that they are often rewarded even more by making significant contributions.
They'll Give you a Stress-free Experience
Real estate agents do a lot to help an anxious person avoid the pain and concerns that come with shopping for homes. A qualified agent will identify potential issues, along with other improvements, to create a less stressful experience in buying your home.
A great real estate agent is helpful and secure with their expertise. They have seen many different things happen in the business and will anticipate problems before they arise and take care of the burden for a low-stress experience.
They're the Best Marketers
While a real estate agent,  you can have an opportunity to promote lots of projects. Property promotion skills will help you excel with my networking and call attention to meaningful causes. Real estate agents are professionals who often have an amazing network of friends.
Here's a question for you. How will you use the brand and mission to change your business today? If you have a real estate agent, or business owner reading this, then here's what I ask: What are all of the ways you're going to engage people who've never engaged with your product before? That doesn't even take into consideration marketing methods, like social media management.
They'll Go to the Battle for You When It Counts
If you need advice on buying property or you're looking to sell, your agent will be there through thick and thin. Agents have shown a measure of fortitude when it comes to going up against adversities, demonstrating the ultimate course of action for your best interests.
They Become a friend for life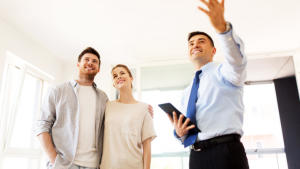 As real estate agent relationships are much more about individuals in a relationship than individual transactions, be sure you choose someone with a personality that you enjoy being around. Your real estate agent might become your lifelong friend and change your life.
An experienced agent will handle all buying, selling, and moving of your property. They'll be able to look at everything in a different perspective and find the best possible solution. Estate agents will bring a new level of quality as they take care not to overlook any key factors that could make the process easier for you.
Each real estate transaction is exciting, but it can be nerve-wracking or stressful depending on the experience. Your experience largely depends on the circumstances surrounding your transaction and who you're working with as well. So, better look for the right realtor in your home search journey. It would surely be less stressful and much like an all-in-one package that will be surely worthy of all your bucks.
Indeed, realtors can impact lives, communities and to the world as well. Without them, we will not be able to find the best listing in the market. Thanks to their suggestions and hard work, we were able to see things differently. They can be our councilors, marketers, middlemen and friends at the same time. Let us appreciate them and treat them nicely.
Learned something in this blog? What do you think is the greatest impact of great realtors? Do you agree with the list mentioned? Or you think there's something lacking in this list? Let us know your answers in the comment section below.
That's it for this blog CORE Member, remember to subscribe to our channel and if you feel like we've delivered value please share this blog with ONE person. That's right just one person as a token of your appreciation for the hard work we put into making content that educates and helps you on your mission of building your own fortune. Remember you can read blog after blog, but it isn't until you actually take action that you'll start to see results. See you soon!
[mashshare]
---