Communication Skills Needed to be a Successful Real Estate Agent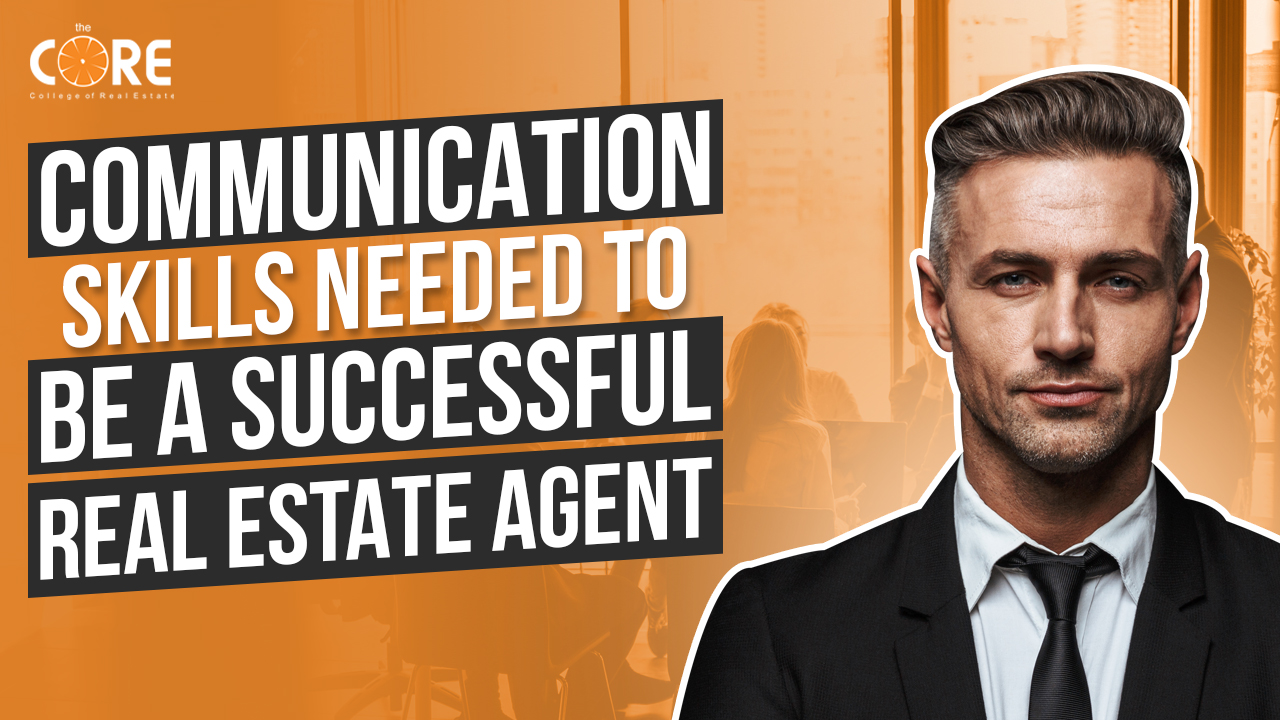 [mashshare]
As a Real Estate Agent, your goal is to help people buy and sell their homes, and your communication skills and attitude will make that experience a good one, or an unforgettable one – for everyone.
Communication is the most important skill for you to master as it leads everything that you do as a real estate agent. Your sales will depend on how you communicate with your clients. From promoting the best aspects of the property, explaining the buying process or negotiating with the clients, to closing the deal, you will be needing to handle every process with care and good communication.
Luckily for you, CORE Member, we've prepared a list of the five best communication skills needed to be a successful real estate agent and an additional list of other skills you need to acquire if you are new in this career. Remember, that while the first step is reading this blog, the second and possibly more important step is taking action even if it's imperfect action. So, without further ado, let's dive into the list!
The way you present yourself in selling a property is like being in a relationship – first impressions count. Behavior, posture, gestures and facial expressions are important when trying to sell your property. To make a good impression, stand straight with your shoulders back and breathe out; be confident and look people in the eye. Be sure to keep your hands free to distribute material or better show that you're enjoying the experience. Even if you don't know what to do with your hands, carry a clipboard to clearly convey that you mean business.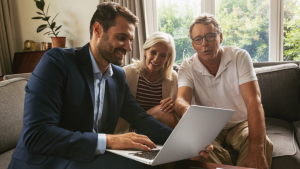 In the same way, by learning to recognize human body language, you can gauge the extent of a person's interest and prepare accordingly. For example, if someone mirrors your nonverbal cues and you know they have something to say, that's a sign they're receptive to what you have to say and the conversation is going well. If someone has turned away or displays closed gestures, such as folding their arms across their chest, you might need to rethink your strategy and try something else.
For example, if you're negotiating the sale of a home and you're representing the sellers, when you tell the buyer's agent that your clients are open to discussing the offer, but your arms are crossed and you haven't made eye contact yet, you might be saying that you two can move this deal to the closing table, but your body language is saying otherwise.
In today's technology-focused society, new real estate agents must also avoid the temptation of cell phones, instant messaging, and email. Do not be distracted as it shows lack of interest to your receiver. If a confrontation with a co-agent or potential seller may be necessary, effective communication is only possible with face-to-face conversation.
Keep your emails short, sweet and straight to the point. Avoid writing anything that is vague or lacking in details. Take the same advice for communication verbally.
Listen, Repeat and Ask Questions
The way to make sure your company is properly communicating with the customer is by listening. Without ensuring both parties are in the same room, you will not know if you reach agreements or want any changes made.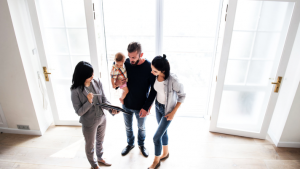 Listen actively and respond with what you have to say. Try not to stray off of the topic at hand, however. Then, ask well-considered questions about your vendors and buyers. Learn what they are looking for, don't assume you will know. Position yourself as an expert by treating the first meeting with them as if it were an interview. Ask fairly specific questions to establish details about the type of property they are looking for and time period they think they will own or live in the property. Find out if they have had experience with another agent and if they were satisfied or dissatisfied with their experience and why. Avoid yes/no questions to encourage them to spontaneously share their thoughts and preferences. For example, asking sellers "How do you feel about selling by auction?" will likely give you an idea of what needs to be discussed further.
Communicating with others means listening to what they have to say. Being a good listener often includes asking questions and paraphrasing as you're paying attention and trying to keep up with them so you can clarify misunderstandings.
Share your Stories and Experiences
When you share personal stories and experiences, you are encouraging trust. You are letting your clients know that you understand their experience and have the knowledge and experience to help them through the same experience. You are also inviting your clients into the conversation.
Agents who want to attain success in this industry have one fatal flaw: their follow up. If you don't retain every lead and give your all to the next contact, you are less likely to become a top performer. Follow up is the key to achieving success in real estate.
Good communicators know how much and how often to keep in touch. Jean Gordon of Estate Agent Stars said that poor communication on the part of real estate agents is one of the top frustrations for people looking to buy or sell a home.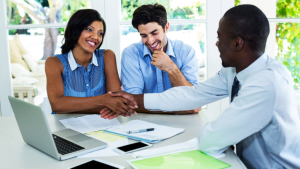 "It's so important that agents stay in constant contact with their clients and customers," she said. "What seems like insignificant information to an agent, who's been in the business for years, can be really important to clients who are new to the real estate game."
With an efficient way to communicate, you can easily alert potential buyers and investors about new listings. Vendors want feedback and results, but don't want a notification for each inquiry. Keep your attention to detail – note the requests of your audience and deliver on them with emails or calendar invites.
Now that we learn about the best communication skills needed to become a successful real estate agent, we'll give you 3 more tips to follow to be the best in your field:
First, identify the best mode of communication for each client. To build relationships with your clients, it's best to establish how they prefer to communicate and ask them upfront if phone calls or meetings are preferred. You may also want to ask your clients if text messages or emails should be used instead of phone calls. This way, you are also starting your client-agent relationship.
Second, Practice makes perfect. New real estate agents should practice more of their communication skills in order to be more effective. Good communication is not just for a sales career, but for life as well. Not only does this improve sales performance by bringing in more clients, it improves personal relationships and general life quality.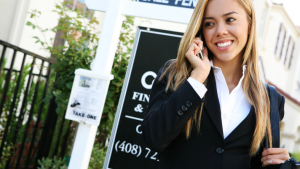 Lastly, Look for more resources. When you're first starting in real estate, it's essential that you have the skills necessary to effectively communicate with your clients. Beyond that, there are many other attributes and resources that can help launch a successful real estate career. Find out which real estate agent traits made each one successful and more tips for those starting out in the industry.
As we all know, good communication skills play a large role in business and negotiation. Agents must be able to negotiate so they can get both parties' best interest. Successful agents know how to reassure all parties that the terms are fair, and close a successful deal.
Aside from communication, there are also other skills you have to possess to become a successful Real Estate Agent. The following list will guide you to become more effective and prepared if you are just starting out in this career.
Rules and Regulations Familiarization. An experienced real estate agent knows all of the rules and regulations that come along with a certain type of real estate.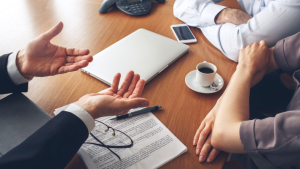 In order for a real estate agent to make sure they are providing quality service to clients, they must be knowledgeable about the laws surrounding real estate. They cannot mislead or provide inaccurate information.
A real estate agent can help homeowners with the paperwork in a sale or purchase by taking care of all the confusing procedures. With many provisions depending on knowledge of specific industry regulations, it's difficult for most buyers to know whether particular choices are legal.
Ethics. An agent who takes their work seriously is different from those who only want to sell or buy a house once. It takes time and patience to get both parties to agree on terms before signing a contract. 
Since a good real estate agent is thorough and diligent, it is important that the agent performs their job with the same professionalism. Because of this, when agents put in effort into working on properties without giving up, most people will choose to work with them because they know that it will be an efficient decision.
Local Knowledge. Even if you are the top agent in your market, if you don't know your area, and know the other markets around you, then it will be harder to sell properties. You'll also be less likely to deal with clients.
Your local knowledge gives you an edge, since you understand the rules and regulations in different areas. This allows you to value properties appropriately from a valuation perspective. You also know where you'll find smart investments.
It's important to know all of your community's neighborhoods and home values as they change over time. As you become an agent, it helps to have some local knowledge in your back pocket for when there is a big opportunity. It may take time to develop this kind of expertise, but it will help you build a successful career
Integrity. To be a successful real estate agent, you need to have a certain level of integrity and honesty. This means you can't offer evidence of your success until you form a solid reputation as the best agent around.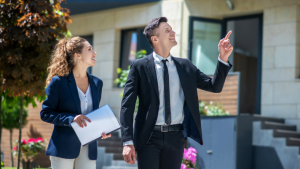 You should avoid dishonesty, unethical and immoral behavior as it can tarnish a career fast.
Many sellers and buyers of all kinds would rather not hire with an agent who has a bad reputation. Instead, they are looking for the best deals and are likely to ask for referrals before they decide to hire. Reputation matters because no one likes to work with people who have difficulty delivering on promises.
Passion. Successful real estate agents express their love for what they do. If you want to help find people homes, you must have a passion for serving others and showing them the best homes at their budget. On top of that, you must have respect for diversity and provide services to your clients from all walks of life.
Good agents are enthusiastic about what they do, are presentable, and take care of their appearances. They are also in this business to help their clients invest in profitable property, as well as build an industry career supporting real estate transactions.
With the evolution of real estate in recent years, these are a few qualities and skills that an agent must possess if you want to have a successful career. In conclusion, just remember that successful people often make others feel good about themselves. If you want to be successful, implement customer service skills that help people feel respected and valued in their relationship with you.
Aside from that, real estate agents always stay up to date with changes in the rules and regulations and use that knowledge to help clients. Anyone who is passionate, persistent, and proactive at staying aware of the trends in their local community can become a real estate agent.
With new technologies such as online resources and websites, a successful estate agent can use this to provide better services. They need good communication skills, the willingness to take risks, and an ability to adopt new technologies in order to compete in the real estate market successfully.
Did you enjoy reading this blog? If you learned something new today, comment down below your new learnings and how you want it to apply in your career. We'll be more than excited to see your comments.
That's it for this blog CORE Member, remember to subscribe to our channel and if you feel like we've delivered value please share this blog with ONE person. That's right just one person as a token of your appreciation for the hard work we put into making content that educates and helps you on your mission of building your own fortune. Remember you can read blog after blog, but it isn't until you actually take action that you'll start to see results. See you soon!
[mashshare]
---