Commercial Real Estate Needs More Female Representation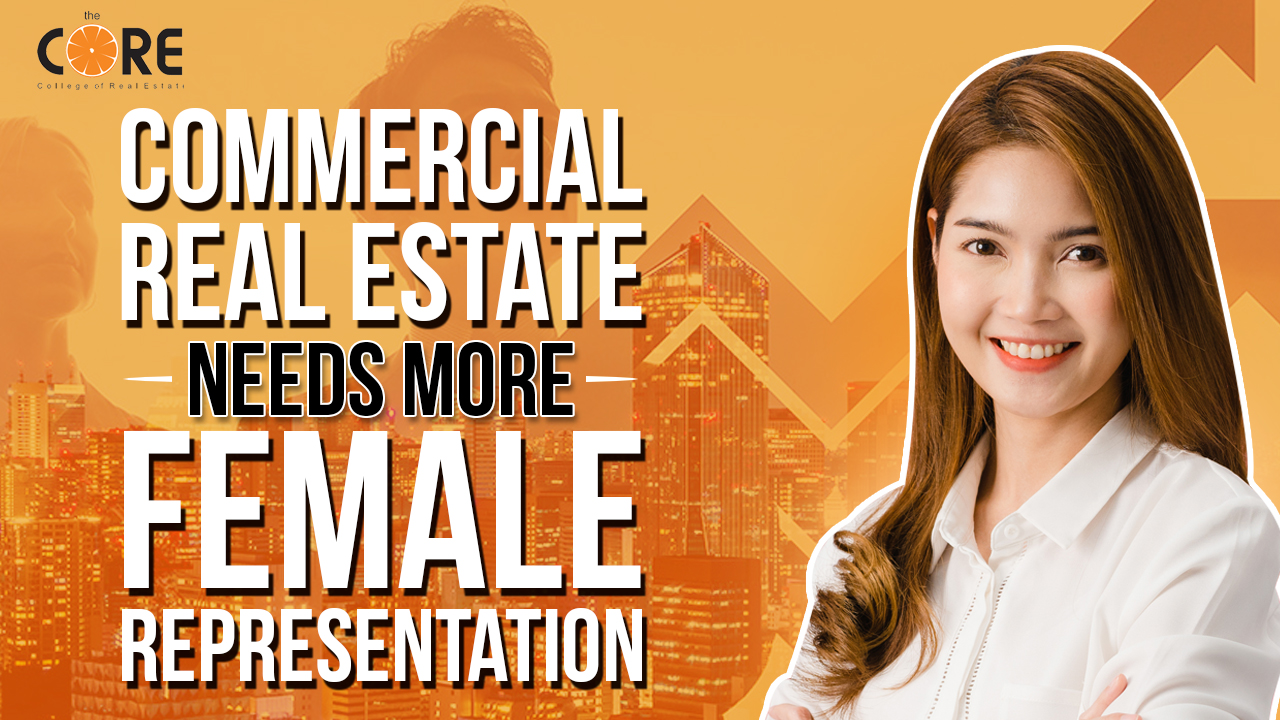 [mashshare]
This Women's History Month, we're taking a closer look at what it's like for women in commercial real estate. In this field, the rate of women is much lower than compared to other fields. What is it that's holding back the female workforce in commercial real estate?
"Luckily for you, CORE Member, we are going to talk about why it is important for Commercial Real Estate to have women."
Commercial real estate is often touted as an industry where women can thrive and find success on their own terms. While women make up well over half of agents, there remains a substantial underrepresentation due to sexism in the industry.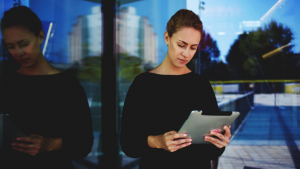 The National Association of REALTORS® (NAR) was started in 1908 with no female members, but real estate has become a more female-dominated sector in more than a century afterwards. Female agents make up a substantially smaller percentage of commercial real estate agents. Only 30% of commercial REALTORS® were female, according to NAR's 2018 Commercial Member Profile. CREW (Commercial Real Estate Women) Network published a report in 2020 that looked at the accomplishments women have made in commercial real estate — as well as the work that still needs to be done. Women made up 36.7 percent of those employed in the commercial real estate industry, which includes asset managers, brokers, developers, and finance experts – a figure that has been relatively constant over the last 15 years.
Women earn much less in commercial real estate than men. The average fixed base wage for men was $112,290, while the average fixed base salary for women was $100,802. The 10.2 percent wage disparity means that women earn 90 cents for every dollar earned by males in fixed salaries. The wage disparity is even greater for women of race. For every dollar earned by men, black women get 85 cents, Asian women earn 86 cents, and Hispanic/Latinx women earn 80 cents. When it came to commissions and bonuses, the disparity widened much further. Women earned 55.9% less in commissions and incentives than males on average.
Only 9% of C-suite roles in commercial real estate are held by women. There are some signs of change, such as "a 5.4 percent increase in women respondents 39 years old and younger, indicating a growing population of young and emerging women professionals in the business," according to the report. However, it demonstrated that there is still a long way to go. While the commercial real estate sector has seen huge swings over the last 15 years, owing mostly to a recession and other economic developments, women's presence and status have remained mostly consistent, with only minor progress.
Women have made enormous strides in commercial real estate during the last two decades. In 1984, for example, just about 100 Certified Commercial Investment Members were female. More than 550 women, or around 13%, are among today's CCIMs. Women are also rising to the top of a number of industry organizations, including the International Council of Shopping Centres (ICSC), where Rebecca Maccardini is immediate past president; the National Association of Industrial and Office Parks (NAIOP), where Joan Woodard is president; the Institute of Real Estate Management (IREM), led this year by President Beverly A. Roachell, CPM; and the Commercial Investment Real Estate Institute, where B.K. Allen, CCIM, is first vice president; and the Commercial Investment Women are beginning to ascend the heights after scaling the wall, affecting not only their own position but also the terrain of the field.
What are the advantages of being a woman?
Women of Character- The attributes that have enabled excellent women to advance through the ranks of the industry are, for the most part, those that characterize successful men, perhaps amplified since women have had to prove themselves in what has been a man's world for many years. Successful women in their field, according to  of Certified Commercial Investment Member (CCIM), pay more attention to detail.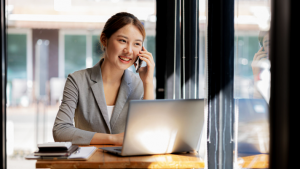 Women are forthright, fearless, and tenacious. That isn't to imply that only women exhibit these traits, but she believes they are necessary for a woman to achieve. "Women work hard and pay attention to detail, but everybody who works successfully in the field has those qualities," Ryan Lorey, Certified Commercial Investment Member, remarked (CCIM). Did you know that women are frequently labelled as detail-oriented because it is how they earned their stripes?
Document presentation may represent a particular strength of women. The presentation that the male makes is very different from the presentation that the women would make. Personal presentation, too, can work in women's favor. In doing appraisal re-search, for example, women often can glean more information from interviews because their sources see them as less threatening than men.
Women are perceptive, and less intimidating to investors who don't want someone telling them how to spend their money. On the downside, women tend to perceive a personal motivation for any action that takes place including some of the cutthroat tactics inherent to brokerage.
Men have such great ability to wrestle a deal down to the mat, then dust themselves off and keep right on going. You've got business on the one hand and social relationships on the other. Women have a harder time separating all of that and, perhaps as a result, women work harder to keep all negotiations amicable. Women are gentler negotiators, and do not believe that means less successful!
We don't think you always have to play hardball to win. In a truly successful negotiation, there shouldn't be a loser. Whether women's special gifts are innate or apocryphal, if you are a woman in a male-dominated field, you're memorable! That's an advantage, you're never lost in the crowd.
Family Matters-Often conversations with women turn at some point to family. In women's lives, including their professional lives, family matters. When your children were young, you tried to come home by 2:30 p.m. or 3 p.m., avoid weekend work, and take off as much of the summer as you could. To keep pace with the demands of your business, you devoted your office hours to personal contacts and spent your evenings on paperwork and planning. If necessary, you brought your children to your office, where you had set up a playroom.
As more women are assuming the role of chief breadwinner, family matters are hitting home for men, too. Your four-year-old is being raised by her dad more than you. Your husband gets your child ready for child-care, feeds her, bathes her, and puts her to bed at night when you are travelling 12 states.
Respect
Women used to do strange things like put their hair in a bun and wear dark suits, very conservative, to be able to be taken seriously. Over the years, a few grey hairs later, they realize that people [now] take them seriously because of their age and experience. They are respected, they think, in the commercial world. That respect both reflects and contributes to women's active industry role.  Being a professional in the world of commercial real estate, success has a lot to do with persistence and battling back and not taking remarks as personal.
Changing Times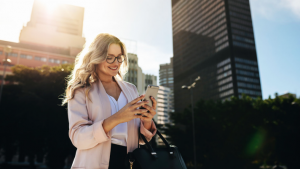 Young women today don't realize how much easier it is now. The other day, we met with a young lady who is working for one of the developers we knew when we first started out. There's no way 20 years ago that she would have had that job. She wouldn't have been considered for one second. She would have been typing. And it would have been a shame for both her and the company. People are no longer shocked when women walk into their shop. That wasn't the case as recently as 10 years ago.
The times are changing, both because men have grown more accepting of women, and because women have grown more knowledgeable about the field. Women can, in fact, use a calculator. They can analyze properties, as well as show properties with bathrooms and kitchens.
As men's attitudes and women's aptitudes have changed, the industry itself has undergone a transformation. The way the field is changing is well suited to the way women work. The meetings seem more professional. It's a more businesslike atmosphere than it was. It's no longer like a big beer hall. The language that women would hear in the office when they first came aboard was pretty raunchy. The men didn't pay any attention to the fact that they were talking in a way that could be offensive. Just having women aboard has made a big difference in that regard.
So Much for Stereotypes
Forget the image of the maths-phobic female. For example, we have a friend, and she was a math and chemistry major. She had a father who convinced her and her sister that they could do anything their brother could do. She also had a mother who, in the 1940s, was a menswear buyer for a major department store. Her parents' influence steeled her against stereotypes.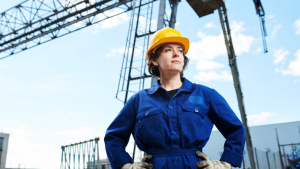 When our friend entered the real estate field, she said, it was a good-old-boy network. She started in residential real estate. She could tell you the colour of carpet in every house listed. Then she had the opportunity to list a 90-unit apartment building. She had no idea what to do. Characteristically unintimidated, she partnered with a male commercial real estate professional, who introduced her to the CCIM courses. She raced through the program in 12 months, received her CCIM designation in 18 months and had the pleasure of awarding him the CCIM pin when he completed the classes sometime later.
When she went through the CCIM program in the late '70s, she was the only woman in the last classes. Thirty percent to 50% of the class is female now. When she started in business in 1972, she never worked with women, only men. Today at least 40% of the people she works with are women. The field doesn't intimidate women any longer.
The More Things Change
A woman CEO brought suit against one of the most prestigious golf clubs for preferential treatment of males regarding tee times. She went to her club with three associates for a business golf game and was denied access to the course. The men could have gone on and played, but she was not there at the right time; she was not there at the time the women could be there. Fortunately, in the end, the golf courses in the area changed their policies; they now grant tee times regardless of gender. Times may have changed, but ladies' tee times have been a little slower.
Another time-honored cliché, the good-old-boys network, still survives, not only as a grapevine for jobs and advancement, but as a safety net for men. Women typically operate outside the good-old-boys network, leaving them to rely on their own excellence to earn the business.
Even with excellent skills and credentials, women can face hurdles. Women may find themselves passed over for management positions. When high-level executives question whether men would willingly report to a female. Men sometimes must act as a spokesman for the women in his office. Reiterating a female staff member's request for information or action, men can get results where females get resistance, even if men deliberately use the same words.
Even in professional associations, gender roles come into play. Our friend's state chapter had a problem wondering if they should both females, back-to-back have a president and a president-elect, both females, back-to-back. Our friend said, "Have you ever questioned having two men back-to-back? It's never been an issue."
Family Values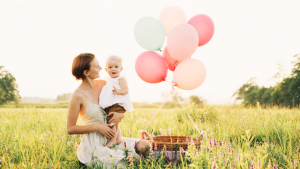 We know someone who worked her first 16 years in the business for her father, who owns a construction and development company. She had just finished high school and started part-time college studies when she went to work as her father's first full-time employee. At age 18, she was handling financing and attorney relations, introducing a new bookkeeping system, and upgrading the company's insurance.
Six months after leaving her father's company for the sales side of the business, she knew she had what she needed for success. She saw a single-story office building with open space and thought it would be a dynamite shared office. Without an established network of contacts, she called through the phone book to find a customer for the building. When she was working for the family business, no one patted her on the back. But when she went out on her own, all the tools she had been using for years came to the surface.
Into the Future
Today, the student profile is growing younger and more female. In classes, as many as 50% of the students now are women. Until recently, the only female CCIM instructor said she believes that the women in the classes appreciate her presence as a role model.
As younger women progress in their careers, it will seem very natural for them to hire women and bring in the next generation. In the meantime, women in the business need to recognize that they can't look for problems. Women just have to look forward and work very hard and be tenacious.
Making Inroads
Our friend got into commercial real estate really as an investor. She began studying in 1977, taking real estate investment courses on her own. Her first investment was a four-plex. It had a steam boiler, so she learned about steam boilers.  She made a profit on her investment and, the following year, left her career as a speech and language therapist to enter the field of commercial real estate. One cannot fail to observe that in 1978 commercial real estate was-and remains today-a male-dominated profession. But she does think women are making substantive inroads. When she joined the firm in 1982, there was only one other woman. Today, it's somewhat larger, but not a great deal larger, and she now has six women in leasing and sales.
Engendering Success
Success in commercial real estate is androgynous. Most of the factors for success are gender-less, though that does not mean men and women cannot contend with each other. Business has to be fair, but it also needs to be respectful. Find an apprenticeship opportunity or a mentor, male or female, who will show you how to succeed and earn respect from those around you. For women in this industry there are added challenges when it comes to finding mentors who will do the same for them.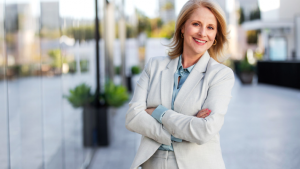 One more thing: find potential employers that respect the female workforce, then interview them on their treatment of women employees and ask if they've trained other women before you take the job. If they haven't, let them know this is important to you before accepting an offer. You'll probably have better luck getting feedback if you mention you're looking for a role model to move your career forward with someone they respect, tell them which woman's name was mentioned first by employers usually.
Real estate offers women the opportunity for economic empowerment and career advancement. If you're a woman who's interested in working in the commercial real estate industry, don't get discouraged. With hard work and determination, we're confident that you can find success in commercial real estate. You can learn more about current real estate trends and seek inspiration from other successful female realtors.
That's it for this blog CORE Member, remember to subscribe to our channel and if you feel like we've delivered value please share this blog with ONE person. That's right just one person as a token of your appreciation for the hard work we put into making content that educates and helps you on your mission of building your own fortune.  Remember you can read blog after blog, but it isn't until you actually take action that you'll start to see results.  See you soon!
[mashshare]
---