7 Crucial Tactics for Real Estate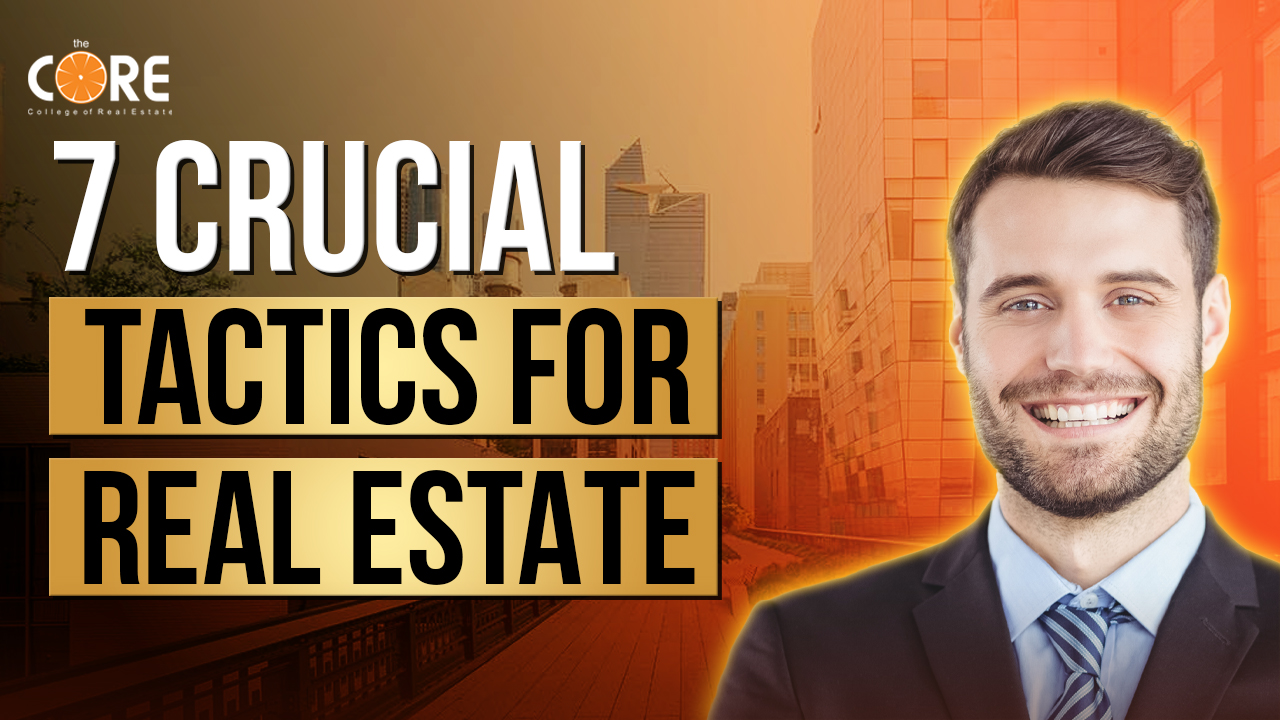 [mashshare]
As the world of real estate evolves, it's important to keep up with new strategies in order to ensure a competitive edge. If you are looking to get into the real estate market, or want to take your current business to the next level, then this blog is for you.
Luckily for you, CORE Member, In this blog, you will learn about seven tactics that are particularly relevant and impactful for today's real estate market.
Real estate agents buy and sell houses and commercial properties on behalf of their clients in their thousands. However, some real estate brokers distinguish themselves from the competition by excelling at their jobs, flawlessly concluding every sale, and significantly enhancing the lives of their clients. Here, we'll concentrate on these agents.
The top real estate brokers are not typically timid or reluctant to express their ideas. They enjoy highlighting a building's positive features in order to market it. Although they are not aggressive, they are passionate about what they do and make a real effort to put the needs of their clients before their own.
Both sellers and buyers enjoy working with them. The majority of prosperous real estate brokers are not reluctant to offer recommendations of their prior work because they have a solid track record and several satisfied clients.
Real estate is a field that many people are interested in, but many more do not pursue it. Each state has its own standards and procedures for obtaining a real estate license, and each state's procedures will vary in their complexity. The prerequisites for obtaining a real estate license are broken down by state in this resource, so keep on watching if you want more details.
You need a variety of skills and qualities to succeed as an estate agent in today's cutthroat market, including a real estate license, for which you will need to examine the qualifications in your state. You can take advantage of free real estate exam practice tests regardless of your state's examination criteria.
In average markets, most average real estate agents perform admirably. Only outstanding realtors perform well in unfavorable markets. What accounts for the success of these fantastic agents?
Continuous effort is the key. The proverb "Excellence is not an act, but a habit" is well known to everyone. It's also entirely accurate when it comes to real estate. We really believe Aristotle was right.
You can use these seven strategies to boost your business.
CULTIVATING A PRESENCE ONLINE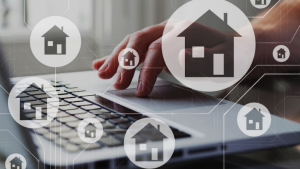 It's nothing new, really. Marketing requires a ton of labor between maintaining your website, social media accounts, and SEO. But it must be completed. Because they reach their clients on platforms they frequently utilize, highly successful agents are constantly at the top of the client's mind.
Use consistent branding across all of your social media channels, experts advise. If you use the same handle across all of your accounts, your clients will have an easier time locating you!
Some agents favor keeping their professional and personal accounts separate. It's okay that way. Just make sure you interact with other users on your business page and answer comments on a regular basis.
Uncertain of what you ought to post? Consider making an introduction first! To draw in potential clients, you need a video for your realtor profile.
REMAIN IN CONTACT WITH PREVIOUS CLIENTS
Business benefits greatly from word of mouth. Your previous clients are the perfect people to rave about how great you are. Even after the transaction, it is crucial to maintain ties with your customers. It helps a lot to send them birthday emails and ask how they're adjusting to their new house.
According to the Nielsen survey, 92% of customers are more likely to trust recommendations from friends and family than advertisements. Doing excellent work and hoping for a referral are only two aspects of word-of-mouth marketing. Ask your former customers to endorse you and to leave a Google or Facebook review. The best way for highly successful agents to expand their businesses is through referrals from reliable sources, and no one is more reliable than their past clientele.
BECOME THE FACE OF INNOVATION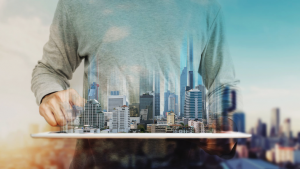 One of the numerous ways you may differentiate yourself from the competition in a market that is flooded with options is by setting trends. Although everyone is aware of the significance of interactive, high-quality media to advertise a listing, not everyone has gotten a hold of the most recent technological advancements.
To ensure that purchasers are given a realistic representation of a property, use 3D virtual tours and HDR photography. You may convince customers that you are at the forefront of the market by utilizing cutting-edge technologies in your marketing campaigns.
Learn more about emerging technologies, and consider how you may leverage them to your benefit. Keep in mind that your clients prefer to work with someone who takes the initiative and stands out from the crowd rather than someone who is tardy.
PLAN EVERYTHING OUT MINUTE BY MINUTE.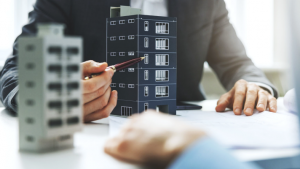 To-do lists aren't as useful as you would believe. According to LifeHacker, 41% of tasks on to-do lists are never done.
By employing the time blocking strategy to plan out key chores, you may run your organization more effectively. This enables you to picture your priorities and the precise time you will start working on those chores.
By setting time aside for key assignments and draft documents, you can get ahead. Compared to a to-do list without any meaningful deadlines, it works much better. After all, what is scheduled will be completed. The most prolific agents are aware of this trick, leaving everyone else wondering how they manage to be so effective.
ALWAYS BE AVAILABLE
Being on call around-the-clock is no easy task, but successful real estate salespeople will tell you that promptly returning a call or a message is essential.
It can be quite difficult to help a couple or family choose a home when they have varied needs and interests. They need solutions now and are looking to you for assurance and experience. In a way, you stop being a salesperson and start acting more like a psychologist for your clients. Make sure you're replying to clients as soon as you can because being accessible and prompt in your responses fosters confidence.
SHARE REAL ESTATE KNOWLEDGE
As the neighborhood expert, your clients look to you. When you have the resources to demonstrate your diligence, maintaining this reputation isn't tough.
Ask your expert videographer to incorporate footage of the neighborhood when making films for property listings. In addition to the house itself, purchasers consider the neighborhood as well when making a purchase. Which dining establishments ought they to visit? Can I visit any lakes or parks? What about the schools in the area? Embrace the lifestyle and let them fall in love!
Your credibility as a realtor is increased by sharing your knowledge of numerous communities. On social media, you may also discuss market trends, local happenings, and ideas for enhancing different spaces. It is not possible to establish a connection based on trust by merely bombarding buyers with listings. Agents who are successful provide their clients more reasons to stick with them.
SEEK OUT A MENTOR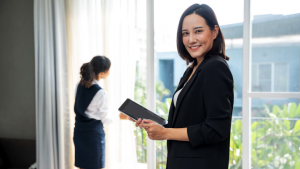 Finding someone to share their knowledge with you in a field that is very competitive can be challenging. Still, they exist. There is always something fresh to learn, and a seasoned professional would be the best person to observe. Your coffee or lunch meeting will provide you with more knowledge and insights to help you deal with any issues your company may be facing because of their depth of expertise.
These are just a few of the traits and abilities that an effective real estate agent needs to have if they want to stay in business.
The laws and regulations governing real estate are constantly changing, and a smart agent keeps themselves informed of all of these changes. Anyone can become a real estate agent if they are persistent, enthusiastic, and knowledgeable about the dynamics of real estate in their local area.
A successful estate agent stays up with current technological advancements, such as online tools, websites, forums, and applications, which can improve the quality of their customer services. A successful real estate agent combines mental acuity, effective communication, and a readiness to adapt to new technologies.
That's it for this blog CORE Member, remember to subscribe to our channel and if you feel like we've delivered value please share this blog with ONE person. That's right just one person as a token of your appreciation for the hard work we put into making content that educates and helps you on your mission of building your own fortune. Remember you can read blog after blog, but it isn't until you actually take action that you'll start to see results. See you soon!
[mashshare]
---