5 Ways to Stay in Touch With Past Clients as a Real Estate Agent
[mashshare]
Hello, people. Welcome to the CORE College of Real Estate Youtube channel. How can you keep clients coming back to your real estate agency? 
Now, CORE Member, if you want new business, it's important for agents to employ practices that make the client happy. If you want more real estate content, subscribe to the CORE College of Real Estate Youtube channel and hit the notification bell.
One such practice is following up on a completed sale by staying in touch with the client through letters, emails, or phone calls. 
So you want to ensure they call you when they are moving? Don't make it too tempting. You don't need to email or contact them every day, so aim for a couple of times per month. The more the merrier when it comes to marketing!
Staying in touch with your clients after the sale is not complicated. This article provides you some tips on how to do so.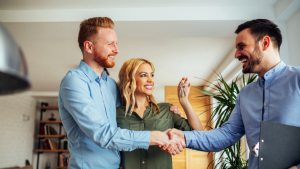 After the three-week mark since your clients transitioned into their new home, send out a quick five-question survey to gauge their comfort level. With enough time for them to settle in, you can asses how you need to tweak your service or expand it in the future.
Include a personalized note at the beginning of your survey to congratulate your clients who just moved home. Ask for feedback about how the move went and if they are satisfied with your service. Also, it may be helpful to include a housewarming gift with your survey so clients feel as though you were there with them. In most cases, clients want to hear from you and will be willing to provide feedback.
Sending out holiday card to clients can be challenging because the cards are so common. The Holiday Greetings 2015 blog post from Christina Young shows how you can send a personalized cards with real estate agent stats attached.
Try to be creative when sending things such as cards. There are other ways to send cards, but try to find ways for your clients to remember milestones without it being too over the top and personal.
Your most powerful assets will be thought of as a must-have resource for anyone who moves in, and you can control your referral network through social media and word-of-mouth marketing.
Letting past clients know about other home sales in the neighborhood, mortgage rates or relevant developments may impact property values. Clients recognize your expertise and want to hire you again if you position yourself as an expert and helpful resource.
Be sure to invite all of your contacts in to plan, advertize and generate revenue through your real estate selling journey.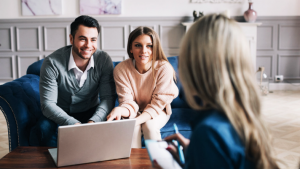 You might be surprised to learn how many people you're connected with who know someone considering a move. Your sphere of influence includes friends, family, past clients, neighbors, and everyone you're connected with on email and social media. You should be reaching out to these people on a regular basis to remind them that your services are available and you are a trusted resource for everything related to their home and moving. Ensure that you organize all contacts into one centralized list and communicate with them regularly.
You can maintain contact with your sphere of influence by sending them a personalized email. Real estate email newsletters are one of the most effective ways to reach past clients or potential ones. The content in your newsletter can offer advice on buying a home, home improvement tips or information about your own listings.
A weekly email newsletter is a way to stay in touch with your sphere of influence while offering them useful content, such as articles and videos, related to home-ownership. It's also one of the best ways to position yourself as a real estate resource and stay top of mind with new and existing clients.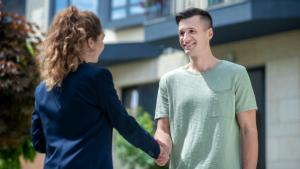 Real estate agents are always on the move, which means you might not have time to organize all of your contacts. For those who don't have time on their hands or who just plain aren't a good organizer, HomeActions promotes lazy people throughout their sphere of influence with an automated newsletter once every two months. Their team will literally do it for you! What takes less than a day is creating an organized list of contacts per contact location–that can be used in the way one sees fit.
Your happy clients will often tell you how much they would love to refer your business but very few actually do. This is often because they don't think of the name. Here are reasons why keeping communication open with past real estate clients should be as important as networking for new leads in growing your real estate business.
When you provide a good service and leave a positive impression on your clients, that's not where the story ends. There are ways to get in touch with past clients, to remind them of your work and bring in referrals. For example, if you're creating social media plans for yourself, think about creative ways to reach out on Facebook or Twitter.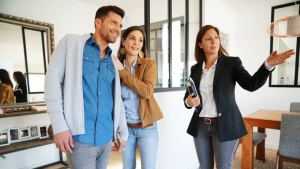 Every time you engage with a past real estate client and learn more about them, you have the opportunity to find an opportunity in which you can offer your valuable service and help. For example, you might learn that they have a sister who is selling her home and moving closer to family, likely just waiting on the perfect opportunity for a new home. With real estate investors talking about open keys, tomorrow could be yesterday for paying clients and getting paid for networks. Engage clients as often as possible!
As time goes on, it's likely that your client base will grow. Your list of clients will continue to expand, and you have the potential to provide exceptional services to their friends and family members as well.
You can throw an annual holiday party, inviting potential clients to bring a friend or family member. This will demonstrate your appreciation for their new opportunity to serve them while you welcome new people to the team. Some of them may become future clients.
As a business owner or professional, you can establish a relationship with a client by taking the time to visit them often. You might learn that they have recently had a child and are in need of legal services. This is an opportunity for you to help your client and also help a business partner, like yourself. The law of reciprocity dictates that if you help someone else, they will later be compelled to help you as well.
Clients should come back to you even after they stop being your clients. After they purchase a property, they will also need help with their search for the next one. There might be groups within the organization or neighborhoods nearby that would be perfect for them.
To maintain contact with clients, you need to strategize ways to stay in their lives without becoming a pest. A variety of methods can help including tried-and-true and creative, more unusual methods.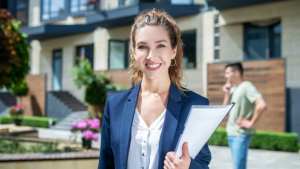 Organizations in the real estate industry are greatly rewarded for referring potential customers. Not only is there the potential business lead, but it also opens up a chance to re-establish contact with past clients. Once you receive the referral, immediately acknowledge it with a "thank-you note," and if the referral leads to a sale, send a second thank-you and offer a gift. Gift items should be delivered personally.
Trust your network and send them a condensed copy of your Certificate of Marketing Accountability. This can be sent once or twice a year. It's best to use your email to get in touch with them, as opposed to using text messages. Instead, use this opportunity to show them valuable information, which could help in the long run for both of you.
A good way to stay top of mind with your clients and demonstrate your expertise is by emphasizing transactions within the neighborhoods that correspond with their homes or offices.
A great way to remind clients you're available and ready to help with any changes they need or want made is to publish content at a regular interval. Avoid bragging with your blog posts and include market-centric content. Ideally, set up a publishing schedule that includes one post every six weeks, three posts per quarter and four posts every month.
Party! Whether you're having a party with past clients as a theme, such as an Octoberfest costume party, or an office wine and cheese gathering, it shows off your creative side while maintaining your professional relationships. A block party is one creative way to get people together.
Instead of having to rely on endless emails, it's easy to meet with clients in person. If a connection is made over food and drink, the venue doesn't matter – it's the feeling that you are connecting as friends as well.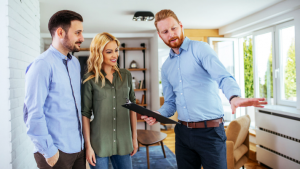 Successful real estate agents are also great at being considerate– and it's important in all aspects of life. Here is one tip for you: Stay connected and stay active with your clients.
One way to ensure that your clients remain satisfied and loyal is by staying in touch with them after their transaction is complete.
If you get an email that went undelivered, or a phone call that wasn't answered, find the client's new contact information and then record it.
Stay connected with your clients with regular email updates about markets, community news, homeowner information or just a friendly hello.
Utilizing sharing platforms like Facebook, Instagram, Twitter, and LinkedIn will help you better connect with clients and keep up with what's happening in their lives.
Writing notes of encouragement and well-wishes during the year make a difference, too. Keep some notecards and stamps in your home for those special moments.
The one-year anniversary of closing dates is a great time to send your clients a congratulatory email or text message. This will be a great way for them to reminisce about how you helped make that special occasion possible, as well as look back on all the positive changes they were able to achieve in the way they run their business while working with you.
Participate in your community and stay visible. By doing this, you are more likely to run into a former client or catch up on their life in-person.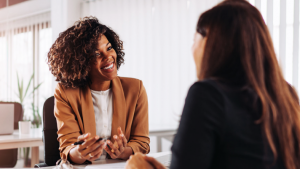 Although delivery can be quick, phone calls and visiting people in person are more personal. The investment you make in calling your clients will pay off in the end.
Keep past clients informed about what is going on in your life and share with some professional accomplishments and awards, as well as milestones for you and your family.
As part of your transaction, consider adding an HSASM Home Warranty. Your client will be grateful that you are protecting their budget and they'll be reminded of the good service they received while purchasing their HSA Home Warranty coverage.
Schedule monthly or quarterly in-person meetings for the best chance at keeping up with your past clients. Don't forget to make time for interactions with former clients.
Real estate agents should have goals for reconnecting with past clients. As a Zillow Premier Agent, a CRM tool guides you in maintaining your relationship with past customers. With reminders, you can contact your former customers on significant dates such as anniversaries or gift planning.
By resisting the urge to contact your past clients, you can reconnect and start forming a stronger relationship.
If you are in the market to build your business, give your clients an update on the latest trends and developments in their area. This is great for building relationships with them and letting them know that you have expertise in this field.
When clients ask about an available property or tell you about a home they saw in another neighborhood, use it to follow up with the sale price or information about the home.
It's estimated that 73% of homeowners make at least one improvement before selling their home. The Zillow Group Consumer Housing Trends Report 2019 found that sellers rely on referrals from their personal networks, so be sure to offer your favorite contractor or architect in exchange for a referral for your own business.
It's a great idea to get in touch with past clients and give them a heartfelt thank-you. Send them a handwritten letter or call them to stay top of mind, show that you care.
Zillow has a tool that makes it easy to send the right gift in the mail to your loyal agent. With the feature, you can track major milestones attained by your agent and quickly create a customized gift for them.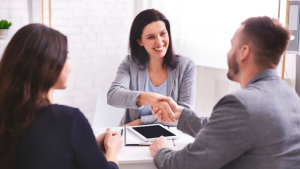 When you send a CMA to your clients, make sure it is an update on the current market and does not appear to be recruitment advertisement. A creative idea that reflects well on the real estate agent is giving potential buyers or sellers an update on the local market.
Reach out to your prospects using postcards so they don't miss anything happening in the local real estate market. Your experienced expertise shows through with an information-rich postcard that conveys both momentum and updates on the latest properties offered in their area.
Sending out a newsletter in one's name is an easy and low-impact way to stay on top of competitors. There are two important considerations when creating a newsletter, including frequency and content. Ideally, send one out every six weeks.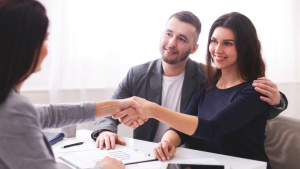 If you can provide consistently quality content, your newsletter will continue to be a success. To make sustainable business practices, it is important to create regular updates about local events in the area your company is based in.
Bret Calltharp, who trains real estate agents, recommends creating a personalized market update on your blog. He says include your thoughts on the current market and include one or two "spotlight listings" and testimonials if appropriate.
Political lobbyists are often contacted for their assistance in making sure that property developers don't have any unwanted foul play with the legislation of their new developments. They must show gratitude for such help, and visiting in person is a great way to let past clients know you're still consider them important.
Many of your past clients simply don't stay in contact with you. If someone is not receptive to your efforts, it's better for them to be removed from your list. Know that it's not personal, but people just don't want to be bothered.
Continuing with the topic of business books, it's a key to success for real estate agents not to have too much competition and a steady stream of referrals. For referrals to come, one must be constantly top-of-mind by staying in touch with past clients. Always be thinking of what you can add value to an interaction before reaching out ― such as how this will help the client move forward in their investing. To stay organized and on task, we recommend using a CRM tool such as Salesforce or really anything tracking calendars.
That's it for this blog CORE Member, remember to subscribe to our channel and if you feel like we've delivered value please share this blog with ONE person. That's right just one person as a token of your appreciation for the hard work we put into making content that educates and helps you on your mission of building your own fortune. Remember you can read blog after blog, but it isn't until you actually take action that you'll start to see results. See you soon!
[mashshare]
---