5 Open House Secrets to Make your Listing Unforgettable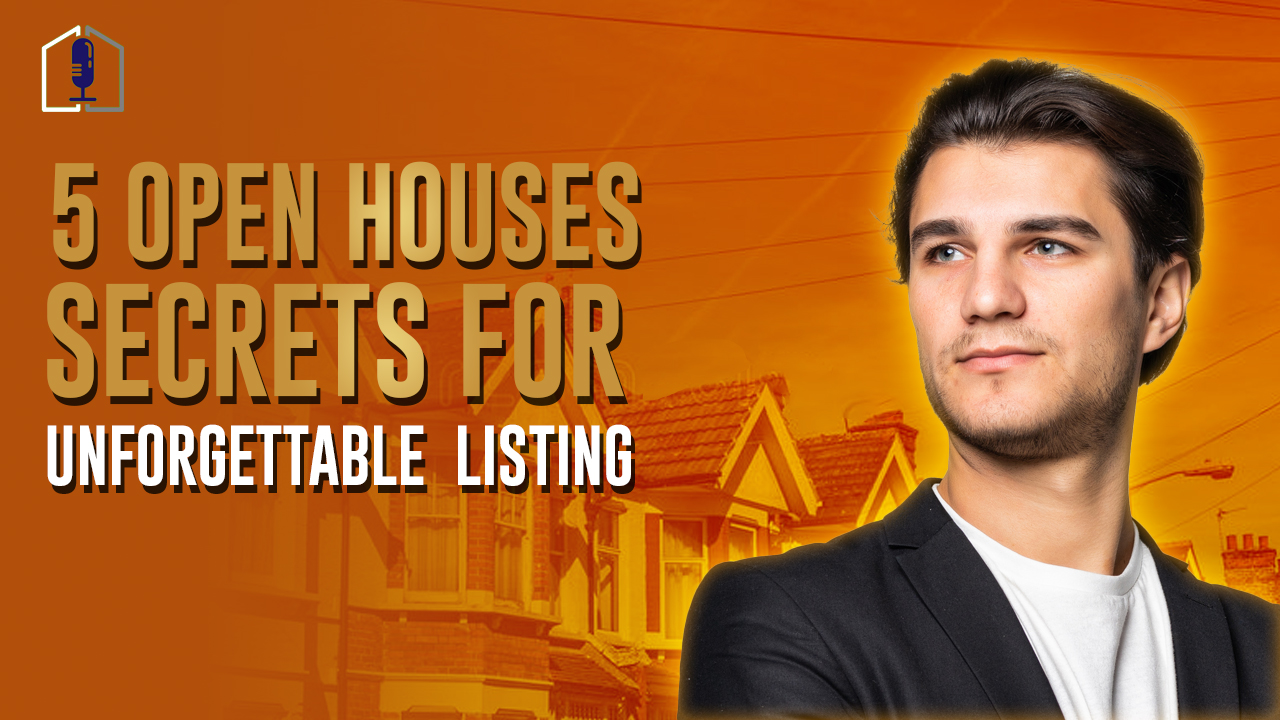 Listed homes are more difficult to sell than homes that are not listed. Open houses are often a chance for people who have been on the fence about buying to see the home. Many sellers try to use different tactics to make their listings stand out in order to increase the chances of getting a sale, but sometimes this can come at the cost of quality. 
Luckily for you, CORE Member, There are many ways to make your Open House Unforgettable. Keep on watching to learn the 5 secrets that can help you have an amazing and memorable Open House!
The requirements for open houses used to be straightforward: advertise the event, have sign-in sheets, brochures, and floorplans easily accessible, make sure the property is clean and tidy, and greet potential buyers with a smile. Open house culture is evolving, nevertheless, along with the rest of the world.
Real estate agents are finding it harder and harder these days to make their open houses memorable. Over the course of a day, buyers view a large number of properties, and most of them start to look the same. Even the most committed buyers might have forgotten about your listing by the time they arrive home. In other words, if you want your ad to sell, you'll want it to leave a lasting impression on the potential buyers that see it. The following five suggestions will make your open house stand out from the competition.
Make Your Photos Stand Out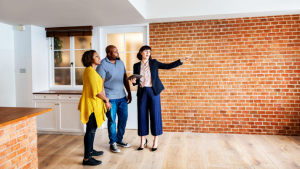 The first step in encouraging people to attend an open house is by using photographs. They are essential for generating interest in a property since they provide glimpses into the look and feel of a house.
You can very much ensure that few purchasers will visit an ad if it doesn't have compelling photographs. According to Valerie Burmester, a real estate broker at Marketplace Sotheby's International Realty in Redmond, Washington, "If you can't convince the buyer to move past the first four images of a home, it's because you haven't made the home welcoming enough."
Burmester advises using a color palette to make a listing more welcoming. "Colour pops in real estate images are necessary to draw the attention of prospective buyers. Our eyes are drawn to color and structure, she claims.
This suggestion appears to be in line with current social media practices. Photos with a single dominating color tend to receive the most likes on Instagram, according to research by Curalate. Consider adding a splash of blue to your listing photo because it appears that people prefer blue to red if you want to gain more attention on social media and draw potential buyers to your open house.
Those traditional listing images might occasionally feel a little monotonous, even with a splash of color. The same set of wide-angle pictures of each room may be found in every ad. You might want to think about varying the kinds of photos you use to sell your listing if you want it to stand out in the thoughts of potential purchasers.
Standard wide-angle photographs show how rooms can be arranged, but they rarely elicit an emotional response from viewers. Consider having lifestyle images taken of the home in advance if you want prospective buyers to feel a connection to it and come to your open house.
What is a lifestyle photograph? It is a creative snapshot that depicts a scene from daily life. A lifestyle photograph is a close-up image that "evokes a wonderful vibe for the house, comparable to what you would see in a magazine," according to Halie Venema, an interior designer for Modernous.
Modernous made the decision to photograph a vase full of antique arrows as a lifestyle image to help promote a certain home. The decor piece is the main focus of the close-up photograph, which also blurs the background of the rest of the space. According to Venema, "If you are searching for a property, this shot doesn't tell you a lot about the layout or amenities of the house, but it is a stunning image that draws a potential buyer in."
You may demonstrate to potential buyers that what you're selling is more than just a house—and a lifestyle—by including a few artistic close-ups with the standard wide-angle photos of each room in your listing's advertising.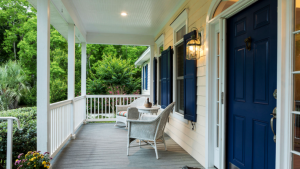 Every buyer is unique, real estate experts are aware of this. One prospective buyer might not be interested in what another might be. When setting a house and getting ready for an open house, how do you take these diverse tastes into account?
We want the consumer to walk into a room and not be fixated on one particular element, says Christine Heller, co-owner of Heller Highwater Designs in New York, who feels that the secret to appealing to divergent tastes is to "neutralize and depersonalize." According to Heller, setting a home with neutral hues, sleek lines, and understated embellishments will allow potential buyers to see the room as a whole and keep their eyes moving.
What if a complete home remodel is not within your marketing budget? The solution is provided by Meryl Jacobs, a registered associate real estate broker with Halstead Real Estate.
"If full staging is not a practical option for you, virtual staging is the next best thing as it captures the potential of the space from both a spatial and design perspective," she says.
Jacobs and her boyfriend were concerned about how they would wow potential buyers at their open house when selling an empty apartment.
By enlarging the photos to poster size and prominently placing them on easels in each of the rooms, we made the decision to take our virtual staging to the next level. Although the rooms were completely empty when customers entered, these easels gave them a glimpse of how the empty canvas could be turned into a home that suited their needs, she says. They were picturing themselves in the space, as you could see by the expressions on their faces as they stared at the easel.
Using props, transform a building into a home.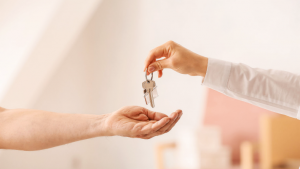 For prospective buyers, bringing a property to life is key to making it feel like a home. Purchasers want to experience a room before making a decision; they don't just want to view it. The property may be brought to life and made to feel cozy without appearing cluttered by adding props to specific spaces.
Before determining which accessories to employ to adorn a room for an open house, Burmester takes into account the style and color scheme of the space. I make an effort to combine bold, vibrant colors. A tray containing striped popcorn boxes, colorful soda bottles, multicolored straws, and candy boxes, for instance, would be used in a movie theater. For a kitchen, I put bright limes or lemons in wooden bowls or baskets and add three sizable glass containers of the same size with three different things inside for more color, such as white rice, red quinoa, and yellow beans.
In order to give customers a better idea of what it would be like to spend an evening at home by the fire, Burmester has also added s'mores fixings to a fire pit. She notes that while choosing which accessories to employ to accentuate a space, "I look at how the new homeowner will love the place and then build that environment for them. You should ask them to envision living there and what "home" may entail.
This tactic could also provide you an advantage over your rivals. You can determine what your listing has that other properties in the neighborhood don't by looking at other nearby properties. A few tastefully chosen accessories, such as popcorn for a cinema theater or s'mores for a fire pit, can help remind prospective buyers of the home's special qualities and highlight why your listing is better than those of the rivals.
Get Buyers To Move To The Music
People have been shown to become more attentive, have better recollections, and feel better overall when they listen to music. You can construct a soundtrack for your open house to sway potential buyers to submit an offer on your property, just as soundtracks in movies help to set the scene and sway viewers' emotions.
James Both, the owner of One Hour Smart Home, is frequently asked to step in and help real estate professionals prepare homes for open houses. The addition of portable plug-in Sonos Speakers throughout the house is one of the most frequently asked-for suggestions Both receives.
"Real estate brokers frequently purchase a set of two or three Sonos Speakers and transport them from house to house. A buyer's ability to picture themselves living in the new property can be greatly aided by background music, according to Both, when it comes to setting the mood during open houses.
Make sure not to overdo it if you're considering having music during your open house. Consider enabling prospective buyers to wander through the rooms while listening to uplifting jazz or classical pieces rather than playing loud pop music that might detract from the home. The perfect music will help you encourage purchasers to remember the house long after they've seen it since melodies stick with them over time.
Aside from that, we will also share with you the following:
Ideas For Having A More Successful Open House
Some of you might like that your open house be more of an occasion than merely a chance for people to view your listing. You might think that, with so many homes on the market and so many open houses each week, you need to make a spectacle to make sure that buyers remember your property long after they leave it. Bryan Stoddard, the director of Homewares Insider, suggests that open houses stand out when they include "anything that engages the visitors and challenges their preconceptions of what an open house should be." So what might that look like?
Show Off The Before And After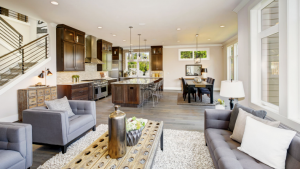 When thinking about notable open houses, the one that always stands out for Stoddard is an open house he visited for a property that had recently been remodeled. Stoddard still remembers the open house, not because the house itself was anything special, but because of the strategy they used to sell it.
"The owners displayed before and after photos of the house. In every room there was a photo showing the previous state of the house, and people could make direct comparisons with the present state," he explains.
Stoddard remarks, "It definitely boosted my interest and made me talk about it to other individuals that wouldn't have heard about the house otherwise." while considering the success of this tactic.
You can add more openness to your open house by letting potential buyers view the scope of the remodeling work that was done. Buyers will be more confident with the quality of the house if you can show them the labor and attention to detail that went into it. Additionally, this tactic serves as a conversation starter, which guarantees that purchasers will talk about the house long after they have left, as Stoddard notes.
Spread holiday cheer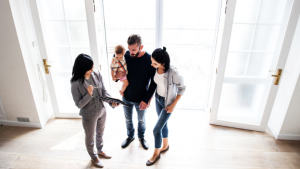 "I believe it is wise to plan your open house to coincide with a specific season or period of the year. Retailers do, after all, adorn their establishments, claims Benjamin Ross.
Ross has attended numerous open houses in his capacity as a real estate agent and investment specialist with Mission Real Estate Group. But two properties in particular have caught his attention since the homeowners used Christmas theming to provide potential purchasers an experience. One event took attendees to a spooky mansion for Halloween, while another took them to the North Pole.
Santa was sent by the sellers to ask prospective purchasers whether they wanted a new home for Christmas. Holiday music, milk and cookies, and all the customary Christmas decorations were present in the home, according to Ross. "As I reflected on those incidents years later, I thought this was quite brilliant. It resonated with me because I am unable to recall any of the other residences I viewed that day. It made me realize that the seller must have taken good care of the property if they were prepared to go to those lengths. I can confirm that every little child wished for their parents to purchase the Christmas house."
In the past, merchants have decorated their storefronts and interiors to draw shoppers around the holidays. Why not borrow a page from their playbook if you want more buyers to show up at your open house? You can also make sure that your event sticks in purchasers' recollections by staging your listings to create seasonally inspired open houses.
Lastly, Share A Story
Real estate professionals should use the storytelling strategy that has become more popular in marketing. Some real estate agents incorporate nautical accents throughout the house while marketing coastal properties to convey a carefree lifestyle. Some people incorporate street signs and cityscapes when marketing a home in a city to give it an urban feel. However, telling a story for your listing typically requires going beyond these simple facts.
"Telling the story of a home by setting it with one-of-a-kind and distinctive objects," is what Modernous takes great delight in doing.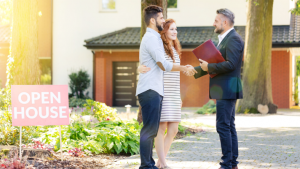 Venema says, "We've seen hundreds of homes, and each has distinct quirks and details that match some purchasers and not others, while defining the company's strategy. The tale of how the residents could live in the home is revealed by knowing how to use furniture, paintings, and accessories to highlight the positives and minimize the negatives. This aids prospective buyers in determining how well the home's history fits with their family's history.
The most effective open houses, in our opinion, let prospective buyers picture themselves residing there. Your open home needs to tell the tale of the life they picture. Use your imagination to determine what kind of lifestyle would be ideal for your listing before your open house. Then arrange the furnishings and other special touches to give the place a homey feel.
The notion still holds true regardless of the open house strategies you decide to use: the open houses that stand out are the ones that are organized and created with the buyer in mind. Any technology that makes it possible for a buyer to picture themselves residing there and enjoying the space can aid in the sale of a house, according to Jacobs.
Close your eyes and see your future in the property you're looking at, potential buyers want to be able to do that. Therefore, before organizing your subsequent open house, consider the tools at your disposal and what you can do to make sure that your listing is the one that purchasers envision as their home.
Have you ever held or attended a memorable open house? Comment below and let us know what made it special.
That's it for this blog CORE Member, remember to subscribe to our channel and if you feel like we've delivered value please share this blog with ONE person. That's right just one person as a token of your appreciation for the hard work we put into making content that educates and helps you on your mission of building your own fortune. Remember you can read blog after blog, but it isn't until you actually take action that you'll start to see results. See you soon!
---