10 Ways To Generate Real Estate Wholesale Leads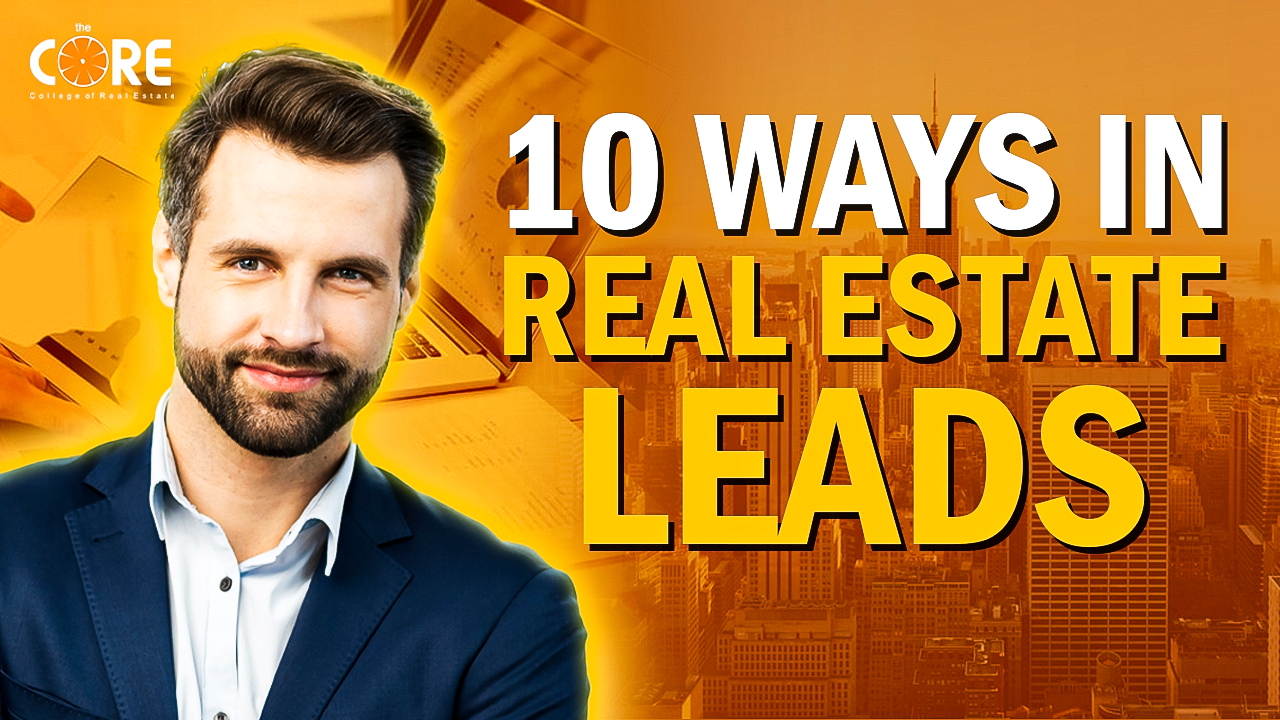 [mashshare]
Real estate wholesaling is perfect for people who are interested in investing in real estate without actually having to own any property. You can generate income by purchasing properties that you rent out. Despite controversy surrounding the idea of wholesaling real estate, it's a popular method of generating income in the real estate industry as proven by a US$67,000 average profit made per home flip.
Luckily for you, CORE Member, we've produced a list of 10 Ways To Generate Real Estate Wholesale Leads! Remember, that while the first step is completing any of these amazing courses, the second and possibly more important step is taking action even if it's imperfect action.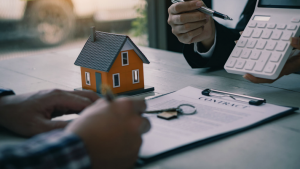 When you are starting your real estate wholesaling business, it can be hard to know where to find reliable information. One way to do so is through sourcing content that has been helpful for our team in the past. As four concepts have worked for us, we hope they will provide a good start when looking into your business.
Getting into the world of real estate wholesaling is often portrayed as a daunting task. However, for those new to the challenge, there are ways to create guaranteed effective lead generation. That's why it's important to understand how real estate wholesaling works before jumping into any opportunity. Also, it's critical to discover new innovative guarantee methods of generating leads.
But first, what is real estate wholesaling?
In real estate wholesaling, the seller agrees to sell property at an under-market value with a small fee attached to it. This fee is passed on to the new buyer through a contract. The fee often comes in at a percentage of the property's cost.
Other than cash investors, wholesalers find it easier to close deals when they can find buyers who want to fix up the property themselves with potential for future assessment.
If you are about to ask if this is legal, wholesaling is legal even if some are speaking out against it. When you send your earnest money deposit (EMD), representing your good faith to purchase the property, that is when the seller becomes legally bound to sell you the home.
The value of property is determined by the market, its exchanges, and investments. This is often reflected through a purchase contract with contractual rights provided to one party. Selling those rights to another buyer is legal.
Now let's go back to what this blog is about. Let's talk about these 10 ways to generate real estate wholesale leads:
Multiple Listing Service (MLS) Offers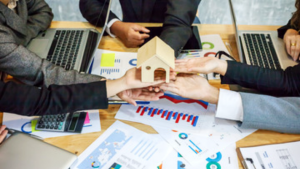 With the MLS, licensed real estate agents have access to an extensive list of properties on sale or recently sold. And these are only offered to other real estate professionals. As a new business owner, you'll likely have a lot of cash in your savings account and will want the process of starting your own business off as cost effective as possible. The list is well worth the work because it has advantages for both new wholesalers and established businesses.
Given the motivation of motivated sellers, real estate agents are one of the best places to look for leads. Agents list their properties in a database, which gives data about homes for sale. That is why developers using the MLS as part of their marketing strategy is a great way to generate sales leads.
Listings on the platform that have been around for a while may be more motivated now, as that is generally when sellers are looking to turn their unfinished projects into cash. In order to get these listings more motivated, negotiate a discounted price and talk with them about what your plan is.
Before you start to use the MLS, consider that it is only available to licensed real estate agents. If you don't happen to be a licensed real estate agent, networking with one or becoming one can help.
HUD (Housing and Urban Development) offers
If you cannot view MLS listings, try offering your services to real estate companies by providing information on REOs. These are properties that were inherited from a bank or other lenders and have reached their expiration date in terms of the company's expectations and demands. Lenders, such as banks, want to sell these assets without delay so they can dedicate their energies to profitable ventures with greater potential. 
US Housing finder sites often have properties listed at a significant discount. This is great for wholesale deals. What's wonderful about US Housing is that you can access their database, even if you aren't licensed as a real estate agent.
Online And Offline Auctions
You can find great deals with auctions. You just need to make sure that you understand all of the terms and conditions before making an offer. You should not offer on any property without doing your due diligence. If the property is not open to inspection during negotiations, then you'll want to account for any surprises once you purchase it.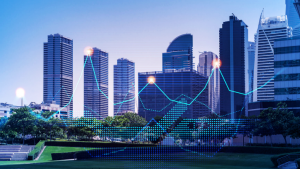 Networking is important for almost all industries, and that's why you'd want to network with real estate agents, investors, and landlords. Networking develops long lasting relationships between people in the industry.
A good way to build your network is by joining a real estate investor group. These groups are present in most cities and meet once a month or so. These meetings focus on the speaker and the Q&A session that follows. It's because members chat with each other up until the actual meeting starts.
Networking is a key step in real estate investing. Real estate is a people business, and you'll need to find connections through people like your colleagues, friends, family, and associates. You should also contribute new contacts to your portfolio, by attending local meetups or functions. Start with one meetup each month and then multiply them as time permits–contacting other investors in that area of the country to make more connections.
Business networking events can be a great opportunity to meet potential wholesale investors. Investors who want to flip properties are also likely to be at these events, making it an opportune time to introduce yourself and learn who some of the other wholesale buyers might be. Any potential wholesalers looking for deals should consider asking attendees at networking events for their contact information.
With Facebook groups, you can target those specific interest groups; for such an example, users of the software can concentrate on divorcées and vacant or probate properties. Talk about motivated real estate sellers! These groups are all interested in buying a property.
Paid ads on social media sites like Facebook and Instagram help you generate prospects or leads. You can use hashtags and see prospect sellers.
Looking up FSBO (For Sale By Owner) listings on Craigslist
90% of real estate listings marketed by first-time sellers and the vast majority of those sold through FSBOs fall through. There are multiple reasons for this, including inexperience in marketing, limited resources, and lack of scalability.
FSBO owners often have a hard time selling and seeking help with their property. Selling a property at a discounted price is something they are eager to see, so wholesalers are eager to reach out and make it happen. Similarly, you can find FSBO properties on Craigslist, in which you can negotiate a discount that could lead to your own wholesale deal.
Subscribing to a wholesaler's buyers list
Some of the most reputable wholesalers have buyers lists. If you are a wholesaler and want to find buyers, subscribing to these lists is one of the best ways to do so.
As a subscriber, you'll receive information about top-selling properties from real estate wholesalers. You won't be buying these properties. What you'll do is go back to the emails you received and start looking up the county records for those properties that were sent to you. That way, you can know who purchased them.
Generally, cash buyers are the most common type of buyers for the properties. If you want to sell properties to that group, call the buyer or visit them in person to show them the property.
Joining real estate investing forums online
Introducing yourself to real estate investors through online forums helps with networking and scheduling meetings. Message boards are the modern version of investor meetings.
One of the benefits of online real estate forums is that they are a curated space. You can eliminate people who aren't likely to buy or sell properties in your area, like wholesalers, by identifying yourself as looking for cash buyers. Based on the goals of those with whom you connect, you could close deals in days rather than weeks or months.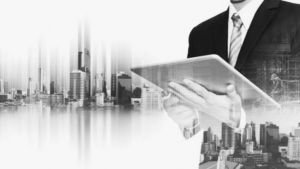 With the growing popularity in online presence, it's important for almost anyone who wants to succeed in business to believe a website is an essential marketing tool. The world continues to become more digital and that's because the rate of change is increasing each day.
You can use lead capture apps to get leads and turn your website into a lead generation tool. The most efficient way to create leads is by integrating our software with your website. Adding the software lets you set up forms with contact information where potential buyers will fill out the form if they find you online. You get new leads every time someone fills out a form in your website. Now you want to successfully reach out to each lead so you can confirm that they are indeed looking for properties to flip.
Importantly, lead capture forms only work if you have a high-traffic website. Blogging and promoting your website through social media will increase traffic to it. Also, you can bid on certain phrases using Google AdWords, so your website shows up higher in search engine results. But if you're not interested in spending money to increase your website's traffic, you'll need to rely on other marketing efforts instead.
Going back to number one, we have mentioned motivated sellers. 
A motivated seller is eager to sell a property in their possession. A motivated seller differs from other types of sellers, so let's take a closer look at how different types of sellers behave before exploring how to find the most motivated ones.
Motivated sellers are individuals who will meet one of the following conditions:
To offer the property at a highly attractive price, lower than the property's market value.

Willing to sell the property with multiple incentives: such as no money down, zero interest, financing, etc.
Motivated sellers are those who have a compelling reason for selling their property. If you can solve their issue and find this type of seller quickly, then you have an advantage when it comes to selling a home. When working with motivated sellers, time is of the essence in order to maintain your personal ROI.
So how can you find motivated sellers? 
Internet sellers are everywhere; it is just a matter of knowing how to find them. Here are some basic tips on how to find motivated sellers: 
Use public records, internet research and networking to compile a list of property owners in the area.

Manage your marketing strategy by writing and drafting sample messages.

Launch a direct mailing campaign with scheduled follow ups to target property owners.

Schedule reminders to follow up with your motivated seller
Now, here are 3 Steps to find motivated sellers:
I. Find The List
As an investor, if you want to sell your products to a specific market, then it's important to conduct in-depth research about that market. One way for investors to stand out from the crowd is by reaching out to motivated sellers. Direct mail campaigns are one of the best ways you can make contact with sellers in your industry and generate business from them.
There are different types of lists you can use as leads for your motivated seller business with this list of four categories to start with.
Attorneys

Realtors

Out-of-state landlords

People who own homes

Foreclosures (Both pre- and current)

Homeowners in probate
There are many companies who specialize in this field, including ListSource and Z Buyer. Use other segmentation filters, such as zip code or property size to create your list of potential leads with no problem.
II. Send A Direct Mail Out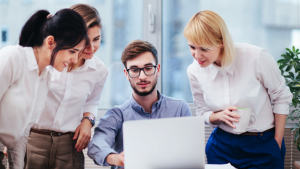 As with all marketing projects, one should have an idea of the time commitment and budget when creating a direct mail campaign. In week one, only send out your materials and wait for responses; in week two, you will be sending out more direct mail pieces to motivated seller leads. In weeks three and four, things will get ramped up but remain light as you work on other parts of your product launch strategy during these weeks.
If you are sending out direct mail, most marketing messages will get around a four point five percent response rate. With 250 pieces of direct mail, 12 might reply out of the total interactions.
Your approach needs to be personalized and honest in your letter. Remember, you are trying to address the recipient's problems, not just singling them out. A great way to connect with folks is by including a few sentences about how you can help.
III. Follow Up
One big mistake is not following up with your leads, so make sure to schedule messages to contact them. It takes time to form trusting relationships, and it's important not to bombard your leads with constant follow-ups. Letting them know you care will help increase the chances that they'll be ready when you need them.
If these steps are not enough for you, here are some more tips you can use to find motivated seller leads.
Jump into your car and explore properties nearby to find those that have been off-market due to a lack of interest or distress. Such properties often look neglected, such as those in disrepair, or tend to be abandoned. Inspect the home or property that you've found and contact the owner by using sites like real estate records websites where they are listed. Search their information and email them to arrange a viewing time.

There are three simple things you can do when it's time to invest. First, hunt for opportunities on Craigslist. Second, stay consistent in your monitoring of the properties section for new deals. Third, wishlist items with the email alerts set up so you get listing updates straight to your inbox.

When looking for properties to buy or sell, Zillow has a great side benefit being a selling site as well. As such, you should try to keep tabs on the listings of each property that are listed. The key marks are trends that might suggest when to expect a seller locked in and ready to move on. If a seller has been re-listed often or has had their property on the market for too long it's likely they're ready to move on without the hassle.

If anyone in a given town knows anything about the real estate market, it's usually local attorneys.  They have a high number of clients who need their services because they represent the law, and their clientele becomes increasingly local as they get more knowledge on what the overall market is like. Try focusing your networking on lawyers who specialize in legal fields (like family and real estate law), as these lawyers might be your best chance for reaching out to potential leads.

It's worth investing in marketing to find motivated sellers on Facebook. Facebook ads can reach a variety of users and increase interest in your business. It provides an efficient way to send targeted marketing messages and capitalize on real estate groups in your area. There are also free ways to optimize your business, like creating a business page or joining local groups.
While selling real estate may be a challenging and competitive industry, the best way to break into it is to invest your time and money into the wholesaling business.
You can use lead generation strategies and build relationships with wholesalers to keep your eyes and ears open for more opportunities, increasing your political sales.
That's it for this blog CORE Member, remember to subscribe to our channel and if you feel like we've delivered value please share this blog with ONE person. That's right just one person as a token of your appreciation for the hard work we put into making content that educates and helps you on your mission of building your own fortune. Remember you can read blog after blog, but it isn't until you actually take action that you'll start to see results. See you soon!
[mashshare]
---