10 Points to Consider When Choosing a Home Builder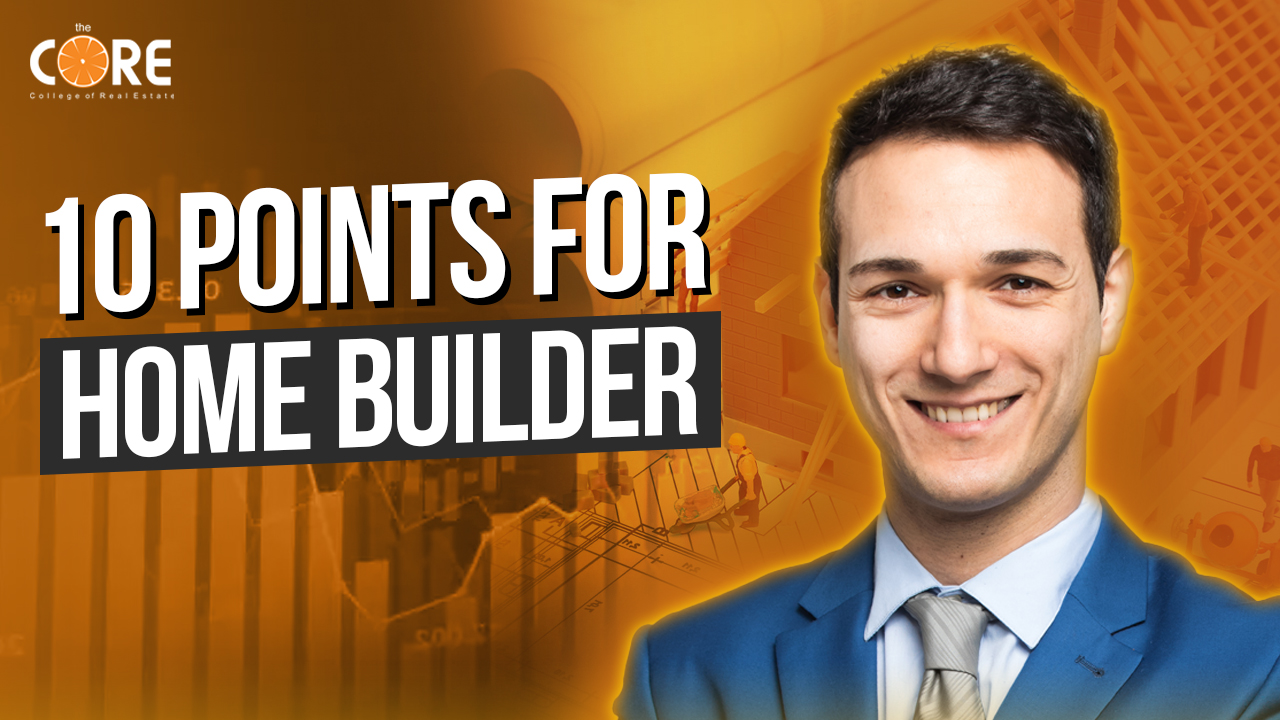 [mashshare]
Congratulations! You are taking the first steps in building your own custom home. What a huge step this is, and you deserve to be proud of yourself. You've likely thought about your dream home for quite some time, and have no objections to late night Houzz browsing to get ideas. You, most likely have already chosen the perfect lot and sketched out ideas for the floor plan. You may be in the research phase of building a custom home, or you might need to start from scratch – either way we will provide as many helpful resources as possible to people who are embarking upon this exciting journey. So if you want to know more, then this blog is for you.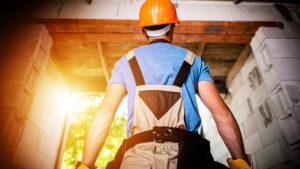 For today's blog, exclusive for our Core members, we will be talking about the different points that you should consider when choosing a home builder. In this blog, we hope to make an incredibly important decision which is choosing the right custom home builder that is less daunting for you. Selecting the right person is absolutely the most impactful decision you will make along the road to your dream house.
With a good choice, you will have a true partner and advocate. As a number of properties are being turned into homes for all to enjoy and live in, builders are ramping up production. With the right builder, you will avoid the all-too-familiar construction horror story and instead end up with a high-quality dream home as well as an enjoyable, smooth, and creatively fulfilling experience for you and your family.
So when is the right time to choose your builder? Since you should consult a builder before you even begin the design phase with an architect, it is usually best to engage the house builder very soon after engaging the architect. Consultation with the builder early in the design phase will help you and the architect stay in line with each other's desires and needs throughout the process of designing your dream home.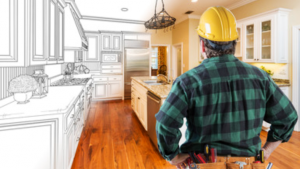 A good custom builder will do more than simply create your floor plan during an architectural design phase. They will also collaborate closely with an architect, keep plan development on schedule, provide unique design ideas, produce an initial estimate based on the preliminary design, provide valuable construction expertise and insight, offer value-engineering and cost-saving options, suggest high-performance home specs, and mitigate potential constructability issues.
With that here are our ten tips that can help you start your search. 
Before you start your process of finding a builder or realtor, validate your budget and financial credibility by having a pre-approval letter from one of the mortgage lenders.
For building a house, you should decide what type of house and how much you want to spend. Most builders "specialize" and will build in certain price ranges or types of houses. You also need to ask yourself if this is your first time buying a home, if you're an empty-nester, or are building the custom home of your dream. Once you know what type of house you want, look for builders that specialize in that one type of home.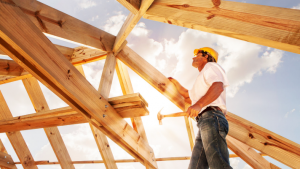 Next is to be as clear as you can with what you want from them. If you really want hardwood floors, or an all-season sunroom, but you neglect to mention that your prospective builder won't be able to provide you with the information you need, then when the contractor submits the bid for the project he may not be able to deliver what was desired at which point the price may go up.
Fourth is to look for experience. How long has the builder been in business? How long have its principals been building homes? You want to make sure you choose a builder who is experienced and builds with quality and design. Ask questions about their past work.
When you decide to build in a community, make sure to ask the neighbors questions. Is their home satisfactory? Would they build another house with this builder? Would they recommend this builder to friends or family members? How reliable is their service in your opinion? If there's an issue with the home, how long does it take for them to respond as you need them to? If you're building on scattered land, ask for references from past homeowners.

And if you live in a state that requires builder licensing, be sure to verify that the contractor you work with has the proper qualifications. You might also want to make sure he has the proper insurance coverage for his workers and clients in case of loss or accident.
You may have noticed that when you purchase something, it usually comes with a warranty. When investing in the purchase of your most expensive investment so far, your home, you can assure yourself of a guaranteed third party warranty that will last for more than just one year if there is ever an issue. Toward the end of purchasing a new home, ensure the builder offers this type of warranty over just the standard "one-year builder warranty" to protect yourself from future problems.
After going through the previous steps and compiling a list of builders who have met these criteria, visit their model homes (or, if possible, homes they are in the process of constructing) and keep an eye out for quality workmanship. Are the products quality brands? Are the design features attractive? Are the floor plans suitable for your lifestyle? Does the builder pay close attention to detail, or are there items that look unfinished? Are the employees and/or subcontractors professional, experienced, knowledgeable and courteous? What do the job sites look like? Do you see any "red flags" such as safety issues?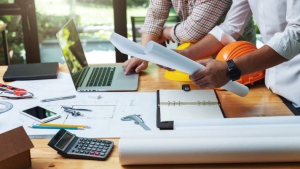 One method of finding a good builder includes asking other professionals. For example, you could ask lenders and real estate agents, who might be in touch with the builders' community on a daily basis, to give their opinions on the top builders around. The existence of these patterns might just emerge, leading the speaker to recommend you start your search there.
And lastly, always take your time when making a decision, considering how you'll be living with that decision for years to come. Whether you go for vinyl or concrete, have everything gathered before you make your decision.
But that is not the end of this, we still have some tips for you. 
As mentioned, there are some states where anyone can be a builder. For example, the state of Texas doesn't require any licensing or certifications for builders, which means anyone can be one with little to no background in the field. They may have skills, but they can also be of poor quality. There are several home builders in and around Houston, some better than others. It's best to start your search by talking to friends, family, neighbors, and real estate professionals that you trust for any positive custom builder referrals.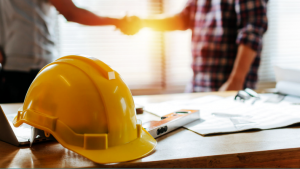 Chances are someone you know has heard things about a custom builder or two. Worst case scenario, these conversations may not uncover a stellar builder, but they might help you create a list of builders to avoid, which is equally valuable. If you're unable to find a top-rated builder from talking with your friends, the internet is another place to look. You'll need to be specific in Google searches. For instance, instead of "Houston home builders", search for an award-winning custom home builder in Memorial or wherever you hope to build. Do NOT include those that have negative reviews or ratings.
Now for the fun part. There is still more that needs to be done before you can select the right builder. You need to look and feel out what the perfect builder would be for you, by researching online and getting in contact with them through their website or phone lines. For online research, research a company by checking out their portfolio and awards, as well as the team they work with.
Make sure they have the diversity of experience to produce quality content and their communication style matches your personality. To contact the builder, you can either call their office or fill out a "Contact Us" form on their website. The response time and communications will give you an idea of how responsive and professional the staff are. Then you will have to interview your top 2 to 3 choices. The most time-consuming and crucial task in this process is to schedule a face-to-face meeting with the builder. You will want to visit the site, and speak to them about the completed homes they have built.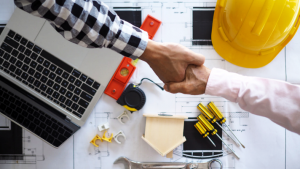 To make this process a little easier for you, here is a list of questions you may want to consider asking when meeting with your top builders:
First is "How closely do you work with my architect and interior designer?" You want a builder with a collaborative partnership with other people in your design team. This ensures that everyone is on the same page and to prevent miscommunications, which can lead to additional costs, delays, or unnecessary tension. Communication within the team will also provide insight into how they'll communicate with you.
Next is "Do you have experience building the style and quality of the home that I want?" It is important to know that not all homes are the same. There are many different kinds of homes and it is crucial to be fully confident that your home is being handled by a skilled professional, who will be able to apply their vast knowledge from other similar past projects.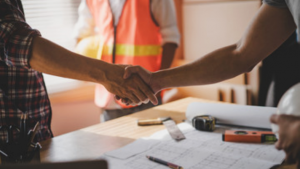 You can also ask about their estimating process like how they make sure their budgets are accurate. Make sure the builder's estimating process is thorough and well thought out before you sign on with them. They will make their estimate based on hard cost estimates or current pricing. You want to feel confident they are competent in this field, which you can only know by listening to their experiences.
This is also dependent on how detailed your plans are as they will be doing more research after they're finalized. You want to make sure that multiple bids will be secured from high-quality subcontractors and that those bids will be scrutinized to make sure they are comprehensive. You want to come away knowing that the builder's team shoots for no holes in their budgets.
"How long does it take for you to produce an estimate for my home?" A preliminary estimate can take a week, and a detailed budget estimate can take up to three weeks. If the builder thinks it will take longer than that, be sure to ask why. You may have a particularly complex home design which would understandably take longer than three weeks to estimate, or they may be overloaded which could be a red flag.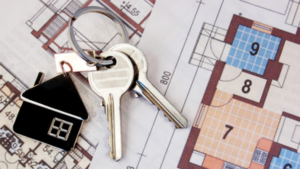 You can also ask about how they will be compensated for their pre-construction services. High-end custom builders who dig deep during the pre-construction phase know just how time-consuming this endeavor is with each potential client. Really good builders will spend hours pouring over your architectural plans to identify potential cost-saving opportunities, constructability issues, and design modifications that could enhance your home.
Then they will spend more hours soliciting and scrutinizing dozens of hard bids from trades to build a thorough and accurate budget. For the price of their pre-construction services, strong builders should be compensated. You can find a variety of answers to how much they should be paid. What's important is that you are comfortable with how they want to be compensated and feel confident in their explanation.
If you're early in the design phase, it's impossible for your builder to tell you who will be assigned to your project once construction begins. However, you'll hopefully learn two things from their answer: What each of their project teams look like (Construction manager only? Construction manager and project manager? What kind of in-office support does each project team get?) and How heavily their project teams are loaded up at any given time (We're talking about complex high-quality custom homes, so your project should be under direct supervision either everyday or every other day.)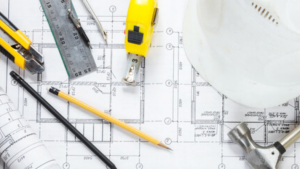 "How will questions and concerns be addressed during construction?" Find a builder with an organization and accountability-driven communication style. Make sure they are open to listening, that you trust their team, and that the builder will be attentive to your needs along the way. A bonus is if they establish a meeting schedule for regular progress updates, which shows that their organizational skills are excellent and efficient.
Another question is "How do you qualify the capability of the subcontractors that will work on my home?" Try to determine how familiar the builder is with the subs that are on their current project. Do they have a track record of working with high-quality subs? Is the sub base stable and reliable, or is it changing frequently?
And in the event there are changes to the design or unforeseen conditions that result in extra cost, what does that process look like? For complicated high-end construction projects, your contractor should be saving time and money with a system for efficiently documenting changes. In order to make lasting changes to these homes, he or she should have a system for presenting the costs and options for your approval.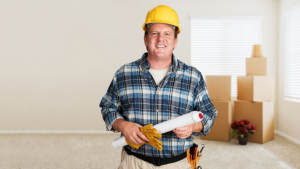 "How long do you anticipate the construction of this project will take? How do you mitigate challenges to stay on schedule during construction?" The timeline of a custom home will vary depending on the size and complexity of your design, but depending on the builder, it can take 8 months to 24 months. What you also want to know is how organized the builder's systems and processes are, how experienced their team is, how diligent they are about updating your project's schedule regularly, and how proactive they are at anticipating and solving problems before they arise.
You can ask if they offer fixed-price or cost-plus contracts. You should be allowed to choose the contract type that you feel most comfortable with. You should also be thoroughly and patiently explained both options by your builder. They should present pros and cons of each option in order to make a decision as easy and user-friendly as possible.
These simple pointers will help you pick a builder who is reputable, reliable and will deliver a home that is not just a dream come true but an asset that will enhance your investment with time.
That's it for this blog CORE Member. What do you think of the tips we've shared? So when are you going to start, if not now? Let us know in the comments below. And don't forget to subscribe to our channel, click the notification bell, and like this blog. If you think that we have delivered value please share this blog with one person. Just one share is enough for us, for you to show your appreciation for the commitment and hard work we all put together in creating this blog that teaches and helps you on your mission of building your own fortune. And you don't know that one share could go a long way. And keep in mind that no matter how many times you're going to read this blog, you won't see any results unless you take action. Goodbye and see you at the next one!
[mashshare]
---